About WPCompendium.org
Did you know that around 30% of all websites are built with WordPress?
Millions of websites around the world are powered by WordPress.
Think about this …
To compete successfully in today's global digital economy, your business needs an online presence that allows you to get consistently better results and stay ahead of your competition.
To get better results online, your business needs to have complete control of your digital processes. In other words, you need to be in the driver's seat of your own digital vehicle.
Most businesses, however, are not run by tech-savvy web developers, coders, or web programmers. They are run by non-technical people.
How, then, can your business have complete control of its digital processes and how can you be in the driver's seat of your digital vehicle if this vehicle can only be driven by tech-savvy web developers, coders, or web programmers?
If you're like most businesses, you probably don't care too much about the platform that is powering your digital vehicle as much as you care about getting results!
It's cool that techies and geeks get excited about techy-geeky stuff, but like most businesses nowadays, your business needs to keep getting consistently better results online in order to remain profitable and stay ahead of the competition. If you build your digital presence on a technical platform that you don't understand, however, you risk becoming dependent on technical service providers for everything. Another way to put this, is that you could end up becoming a "hostage" of your service providers.
Depending on technical experts and service providers to manage and grow your web presence is not a competitive advantage. In fact it's a recipe for disaster! Instead of being a profitable digital asset for your business, your website could end up becoming an expensive liability.
WordPress can deliver your business better results online. Learning how to use WordPress to manage and grow your business online can help prevent your business from becoming a "hostage" of tech-savvy web developers, coders, or web programmers.
As discussed in 'The WordPress Paradox,' WordPress allows you to build, manage, and grow a profitable and competitive business presence online without having web coding or web programming skills and at minimal cost. All you need is to become aware of this fact and be shown how to do things in a non-technical way.
As I point out in 'The Small Business Digital Manager,' however, technical service providers like website developers have no incentive or vested interest in educating or empowering their clients (e.g. you) to have complete control of their digital presence.
Most new WordPress website owners are given very little in the way of training that can truly empower them to get the maximum benefit out of using WordPress. Part of the reason is because most web developers focus on selling web services, not on creating effective training systems to educate, teach, and and empower non-technical users about all that WordPress can do.
Even WordPress' own official documentation website is regarded by many WordPress users as being "too technical" for beginners and non-coders. You can end up sifting through loads of technical content aimed primarily at helping web developers — not end users — understand the technical aspects of the WordPress platform.
Here at WPCompendium.org, we provide WordPress users and website owners with non-technical WordPress training that will:
Educate you about the benefits and advantages of using WordPress to grow your business so you can compete successfully in the global digital economy,
Teach you how to build, configure, use, manage, optimize, secure, and grow your WordPress website with no coding skills required,
Empower you to be in complete control of your digital vehicle and show you how to get better results online with minimal cost.
We provide hundreds of detailed written WordPress step-by-step tutorials … 100% FREE!
Our tutorials are arranged in logical step-by-step order and designed to help you understand the benefits of using WordPress and all of the important processes and steps you will need to plan, install, and configure a professional WordPress site or blog on your own domain. We also show you how to use, expand, customize, manage, optimize, and secure your WordPress site, and even how to grow your business online using proven online marketing tools, methods and strategies that integrate and can be used with WordPress.
Our detailed WordPress tutorials will not only save you time learning how to use WordPress but also save you money on costs like web development, web design, website management, online marketing, and digital skills training and education.
We guarantee that you will not find a better WordPress training site for beginners and non-technical WordPress users or more comprehensive WordPress step-by-step tutorials than the tutorials here on WPCompendium.org.
"Learning WordPress has been a huge stumbling block for me. I've been looking for something that covers absolutely everything but doesn't cost an arm and a leg. Thank you so much ... you have just provided me with what I have been looking for! Truly appreciated!" - Tanya
About Me …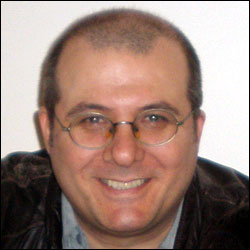 Hello … my name is Martin Aranovitch. I am a WordPress educator and training content publisher and the founder of WPCompendium.org.
I have zero coding skills. Yet, over 12+ years, I have learned how to use WordPress to build hundreds of websites for corporate and business clients, as well as personal blogs, e-commerce stores, membership sites, business directories, affiliate review sites, portfolio sites, video sites, event registration sites, e-learning sites, lead generation sites, customer support sites with help desks, and more … all at minimal cost and without learning to code.
In fact, since discovering WordPress in late 2005, I haven't needed to hire a web developer or web designer to help me build, set up, manage, or grow a website.
Like many business owners, I don't want to learn how to code or program web applications … I just want to get better results! 
As a non-techie, I know from personal experience that if you are willing to invest a little time into learning how to use WordPress, you can build almost anything online you can imagine without depending on technical experts to get things done.
Once you learn what WordPress can do, outsourcing to technical experts becomes a choice, not a requirement for having an effective online presence.
I have been teaching, training, and educating people about the benefits of using WordPress almost since the beginning of WordPress itself (WordPress first appeared in May 2003. I've been using WordPress since 2005.)
After a few years spent using WordPress to build sites for clients and my own online businesses, I saw a real need for better WordPress education and training for non-technical users (i.e. most businesses), especially when it comes to educating small businesses about the benefits and advantages of using WordPress and training them how to be in control of their digital business presence.
So, around 2011, I began running regular WordPress education seminars and training workshops sponsored by my local council and state government …
(WordPress Training Seminars)
Since then, I've written many books on WordPress, including several detailed WordPress training guides …
(WordPress & Digital Business Books)
I've also authored a number digital products, including software and training courses …
(Digital Business Products)
In addition to having built WordPress sites for many different businesses, I have also built and currently manage the following sites using WordPress:
(WPCompendium.org – Hundreds Of Free WordPress Tutorials For Non-Techies!)
WPCompendium.org provides hundreds of detailed FREE step-by-step WordPress tutorials for non-techies and beginners. This site attracts thousands of visitors and users every month from all around the world looking to learn how to use WordPress.
Although many sites offer free WordPress tutorials online, these are mostly run by technical users and the tutorials these sites offer are aimed mostly at a technical audience (e.g. web developers). What makes WPCompendium.org unique is that the tutorials are not only aimed exclusively at helping non-techies learn WordPress, but the entire site has been built by someone with no technical skills and is run at minimal cost for the sole purpose of teaching other non-techie website owners how to be in complete control of their digital presence and to empower them to manage and grow their business online with no technical skills required and at minimal cost through WordPress training and education.
As most businesses are run by non-techies with no coding or web development skills, WPCompendium.org, therefore, truly represents the power and versatility of the WordPress platform and its ability to enable non-technical users to start, run, and grow a business online.
(WPMasterclasses.com – WordPress and Digital Business Video Courses)
WPMasterclasses.com provides dozens of video courses with hundreds of video tutorials on WordPress and digital business.
I built this site for people who prefer to learn by watching videos. Most video lessons include links to relevant step-by-step tutorials (on WPCompendium.org), with downloadable files, templates, guides, and additional resources for more information.
(WPServicesDirectory.com – WordPress Services Directory)
WPServicesDirectory.com provides businesses with access to a directory of professional WordPress services.
I built this site for businesses that need help with WordPress from WordPress experts and professionals.
(WPTrainMe.com – WordPress User Tutorials Plugin)
WPTrainMe.com provides WordPress users with a membership site and a plugin that lets users access hundreds of WordPress tutorials from their own WordPress dashboard. The aim of this site is to ultimately provide WordPress users with instant and immediate access to training tutorials when they need help with a particular feature or function of WordPress.
As you can see from the above, I love WordPress, I'm passionate about training and empowering people about using WordPress, and I enjoy sharing cost-effective ways and methods to create better results online with WordPress.
WPCompendium.org Mission
"Congratulations! Today is your day. You're off to Great Places! You're off and away! You have brains in your head. You have feet in your shoes. You can steer yourself any direction you choose. You're on your own. And you know what you know. And YOU are the one who'll decide where to go …"
Oh, the Places You'll Go! by Dr. Seuss
Our mission is to empower you to be in the driver's seat and have complete control of your digital vehicle. WordPress can take you anywhere you want to go online. All you need to do is learn how to drive it.
Our WordPress tutorials have helped many users start, manage, and grow an effective web presence. Just follow our step-by-step tutorials and you will soon start getting better results online too!
Contact us if you have any questions and feel free to share WPCompendium.org with anyone who can benefit from our FREE WordPress tutorials.
Wishing you great success online,
Martin Aranovitch
WPCompendium.org
Visit WPCompendium.org Pages
Free eCourse For WordPress Users
Enter your details in the form below to subscribe …
Learn How To Create Endless Content For Your Website, Blog, Or Newsletter ... 100% FREE!
Enter your details below to receive our FREE 120-part e-course directly to your inbox:
***
"Your training is the best in the world! It is simple, yet detailed, direct, understandable, memorable, and complete." Andrea Adams, FinancialJourney.org