About WPCompendium.org
Did you know that around 30% of all websites are powered by WordPress?
Think about this …
Millions of websites are built using WordPress.
Most WordPress end users, however, are not web developers or coders. They are non-technical users with business websites and personal blogs. Most WordPress website owners are also given very little training by website developers on how to get the most our of using their WordPress sites.
Understandably, this is partly because most WordPress service providers focus primarily on selling their web services, not on creating systems for educating and training people about WordPress.
Even WordPress' own documentation website is regarded by many WordPress users as being "too technical" and requires sifting through loads of technical content that is primarily aimed at web developers and coders.
Most WordPress website owners, therefore, need WordPress training to learn how to use, manage, and grow their websites. Without knowledge of how to use their WordPress sites, most website owners risk becoming dependent or being held 'hostage' by technical service providers.
What most website owners don't know, however, is that you don't need technical skills to build, manage, and grow an effective digital presence that will help you get better results online using WordPress.
Our mission at WPCompendium,.org is to educate users about the benefits and advantages of using WordPress and to show them how to build an effective digital presence that will help them get better results online with no coding skills required, and at minimal cost.
To do this, we provide hundreds of detailed written WordPress step-by-step tutorials … 100% FREE!
We provide FREE WordPress tutorials arranged in logical step-by-step order that require no coding skills to learn and apply. Our tutorials are designed to help you understand the benefits of using WordPress and take you through all of the important processes and steps you will need to plan, install, and configure a professional WordPress site or blog on your own domain. We also show you how to use, expand, customize, manage, optimize, and secure your WordPress site, and even how to grow your business online using proven online marketing tools, methods and strategies that integrate and can be used with WordPress.
Our FREE WordPress tutorials will not only save you considerable time learning how to use WordPress, but also save you a tremendous amount of money on costs such as web development, web design, website management, online marketing, and digital skills training and education.
In short, we guarantee that you will not find a better WordPress training site or more comprehensive WordPress tutorials than WPCompendium.org.
"This is AMAZING! I had learnt about how to use WordPress previously, but this covers absolutely everything and more!! Incredible value! Thank you!" - Monique, Warrior Forum
About …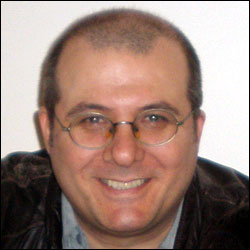 Hello … my name is Martin Aranovitch. I am a WordPress educator and training content publisher and the founder of WPCompendium.org.
I have "zero" coding skills. Yet, over 10+ years, I have used WordPress to build hundreds of websites for corporate and business clients, as well as personal blogs, e-commerce stores, membership sites, business directories, affiliate review sites, portfolio sites, video sites, event registration sites, e-learning sites, lead generation sites, customer support sites with help desks, and more … all at minimal cost and without learning to code.
In fact, since discovering WordPress in late 2005, I have never hired a web developer or a web designer to build or manage a website for me.
Like many business owners, I don't want to learn how to code, I just want better results! 
As a non-techie, I know from personal experience that if you are willing to invest a little time into learning how to use WordPress, you can build almost anything online you can imagine without depending on technical experts to get things done.
Once you learn what WordPress can do, outsourcing to technical experts becomes a choice, not an absolute requirement for having an effective online presence.
I have been teaching and training businesses of all sizes about the benefits of using WordPress almost since the beginning of WordPress itself. Around late 2005, I began building websites for local businesses. Prior to discovering WordPress and deciding to build businesses online, I spent many years working as a business and software trainer, business systems developer, and business and sales training coach.
From the moment I started building WordPress sites for clients, I noticed that most clients lacked knowledge of the benefits and advantages of using WordPress and that most training methods to teach new WordPress users presented real challenges for clients.
In 2010, I stopped building websites and began running training seminars and workshops educating businesses about the benefits of using WordPress …
(WordPress Training Seminars And Workshops)
In addition to seminars and workshops, I have authored a comprehensive series of step-by-step WordPress training guides covering every aspect of using WordPress, from installation and setup to detailed guides on using, growing and managing a website with WordPress …
(WordPress Training Guides)
In early 2012, I developed the WPTrainMe WordPress user tutorials plugin …
(WPTrainMe – WordPress User Tutorials Plugin)
WPTrainMe gives you instant 'one-click' access from your WordPress dashboard to all tutorials on WPCompendium.org, plus hundreds of WordPress video tutorials, downloadable templates, checklists, additional resources, PDF guides, and more  …
(WPTrainMe lets you access hundreds of WordPress tutorials from your WP dashboard!)
As you can see, I have a passion for WordPress and for teaching others WordPress.
WPCompendium.org Mission
"Congratulations! Today is your day. You're off to Great Places! You're off and away! You have brains in your head. You have feet in your shoes. You can steer yourself any direction you choose. You're on your own. And you know what you know. And YOU are the one who'll decide where to go …"
Oh, the Places You'll Go! by Dr. Seuss
Our mission is to empower you to be in the driver's seat and have complete control of your digital vehicle. WordPress can take you anywhere you want to go online. All you need to do is learn how to drive it.
Our WordPress tutorials have helped many users start, manage, and grow an effective web presence. Just follow our step-by-step tutorials and you will soon start getting better results online too!
Contact us if you have any questions and feel free to share WPCompendium.org with anyone who can benefit from our FREE WordPress tutorials.
Wishing you great success online,
Martin Aranovitch
WPCompendium.org

Subscribe To Our Site And Get Notified When New WordPress Tutorials Get Published!
Visit WPCompendium.org Pages

You can access all of the tutorials on WPCompendium.org, plus accompanying videos, downloadable templates, PDF guides and our plugin that allows you to instantly access all of the tutorials from your own WordPress dashboard by becoming a member of our private WordPress training site at WPTrainMe.com (PRO Edition). See our WPTrainMe PRO Special Offer.
***
Disclaimer: This site has no association with WordPress or any of the WordPress products written about on this website. We may receive a financial benefit or affiliate commission from sales of third-party products advertised on this site. All images remain the copyright of their respective owners, comply with all license terms and agreements of use are used solely for training or illustrative purposes.