Keyword Supremacy – SEO Keyword Research Tool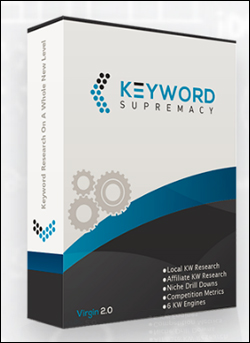 If you are going to choose a new SEO keyword research tool in a market saturated with great keyword tools, you will want a tool that can provide you with unique methods to obtain better results than what every other tool already offers.
If you run a business servicing customers in a certain region, for example, having access to local keyword data can be a profitable goldmine.
In this post, we look at a powerful keyword research tool that uses a whole new way of thinking and researching keywords for SEO.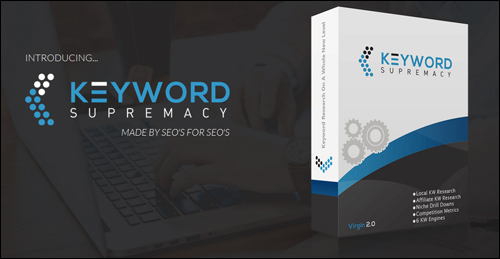 (Keyword Supremacy – SEO Keyword Tool)
Keyword Supremacy is a powerful new time-saving keyword tool that allows you to perform a number of keyword research functions, including:
Affiliate keyword research
AdSense keyword research
Local keyword research
eCommerce keyword research
Amazon keyword research
eBay keyword research
and more!
Keyword Supremacy taps into the auto-suggestion feature of sites like Google, Yahoo, YouTube, Alibaba, Amazon, and eBay, and provides important metrics like local and global monthly search, CPC, and Adwords competition for keywords.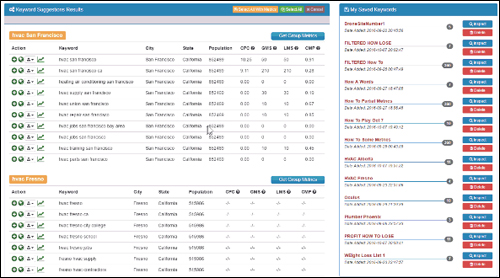 (Keyword Supremacy helps you discover many hidden keyword opportunities)
The tool searches through Google, YouTube and other search engines, providing hundreds of keyword suggestions in 4 different ways (before, after, middle, and beside the root keyword) …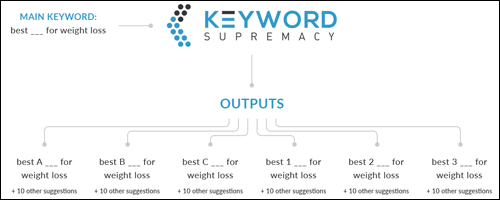 (Get hundreds of keyword suggestions)
Keyword Supremacy not only gives you keyword suggestions in different ways, it also delivers results on important metrics like monthly search volume, cost per click, advertiser competition, top 10 data analysis for each keyword, and domain name availability in multiple types (e.g. .com, .net. .org, .ca, .com.au, .co.uk) …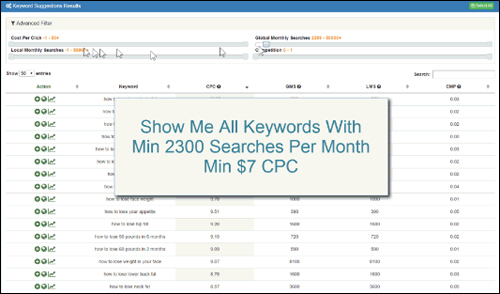 (Keyword Supremacy provides important metric data for keywords)
You can also save, edit, and export lists to perform in-depth keyword analysis …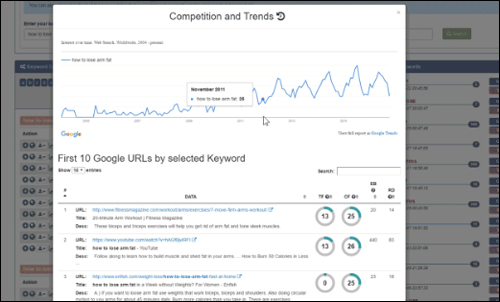 (Keyword Supremacy lets you perform in-depth keyword analysis)
Keyword Supremacy uses a system of search credits for accessing keyword metrics that don't expire until these have been used up, allowing you to pay only for what you use.
For additional information, go here: Keyword Supremacy
***
"Learning WordPress has been a huge stumbling block for me. I've been looking for something that covers absolutely everything but doesn't cost an arm and a leg. Thank you so much ... you have just provided me with what I have been looking for! Truly appreciated!" - Tanya
Disclaimer: WordPress and its related trademarks are registered trademarks of Automattic, Inc. This site and the services and products offered on this site are not associated, affiliated, sponsored, or endorsed by WordPress, nor have they been certified, reviewed, or tested by WordPress. The owner, contributors and/or advertisers may derive financial benefit from sales of items advertised, linked to, or reviewed on this site.
***
Have you found this tutorial useful? If so, please take a moment to use the share buttons below to share this page with others.