Keyword Supremacy – SEO Keyword Research Tool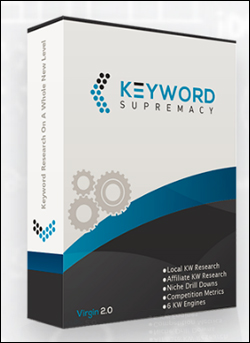 If you are going to choose a new SEO keyword research tool in a market saturated with great keyword tools, you will want a tool that can provide you with unique methods to obtain better results than what every other tool already offers.
If you run a business servicing customers in a certain region, for example, having access to local keyword data can be a profitable goldmine.
In this post, we look at a powerful keyword research tool that uses a whole new way of thinking and researching keywords for SEO.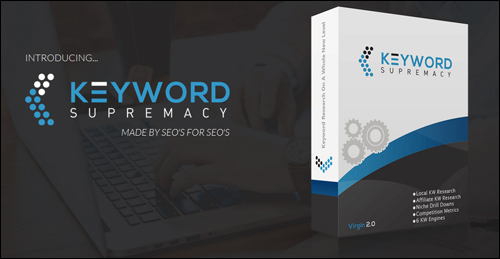 (Keyword Supremacy – SEO Keyword Tool)
Keyword Supremacy is a powerful new keyword tool that allows you to perform a number of keyword research functions, including:
Affiliate keyword research
AdSense keyword research
Local keyword research
eCommerce keyword research
Amazon keyword research
eBay keyword research
and more!
Keyword Supremacy taps into the auto-suggestion feature of sites like Google, Yahoo, YouTube, Alibaba, Amazon, and eBay, and provides important metrics like local and global monthly search, CPC, and Adwords competition for keywords.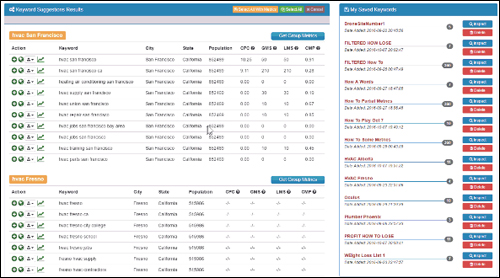 (Keyword Supremacy helps you discover many hidden keyword opportunities)
The tool searches through Google, YouTube and other search engines, providing hundreds of keyword suggestions in 4 different ways (before, after, middle, and beside the seed keyword) …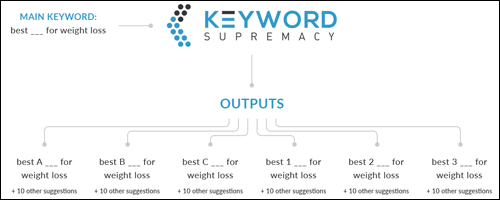 (Get hundreds of keyword suggestions)
Keyword Supremacy not only gives you keyword suggestions in different ways, it also delivers results on important metrics like monthly search volume, cost per click, advertiser competition, top 10 data analysis for each keyword, and domain name availability in multiple types (e.g. .com, .net. .org, .ca, .com.au, .co.uk) …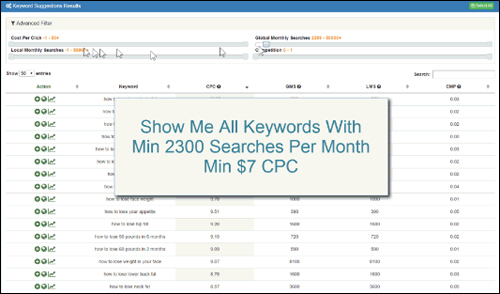 (Keyword Supremacy provides important metric data for keywords)
You can also save, edit, and export lists to perform in-depth keyword analysis …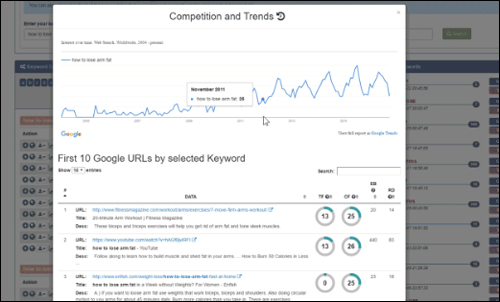 (Keyword Supremacy lets you perform in-depth keyword analysis)
Keyword Supremacy uses a system of search credits for accessing keyword metrics that don't expire until these have been used up, allowing you to pay only for what you use.
For additional information, go here: Keyword Supremacy
***
"I have used the tutorials to teach all of my clients and it has probably never been so easy for everyone to learn WordPress ... Now I don't need to buy all these very expensive video courses that often don't deliver what they promise." - Stefan Wendt, Internet Marketing Success Group
Disclaimer: We are not directly associated with WordPress or any of the WordPress-related products mentioned on this website. We may derive a financial benefit from purchases of any third-party products advertised on our website. All images remain the copyright of their respective owners, comply with all license terms and agreements of use are used solely for illustrative or training purposes.
***
Did you enjoy this tutorial? Feel free to use the share buttons below and share this page with other online users.