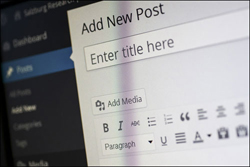 In Part One of this tutorial on how to create a new WordPress Post, we covered the following:
WordPress Post Content Types
WordPress Post Features
To review Part One of this comprehensive step-by-step tutorial, go here: How To Create A New WordPress Post – Part 1
As we state repeatedly throughout this site, WordPress provides an easy-to-use, powerful and flexible CMS tool to publish information about your business online.
The more you understand WordPress, the better you can use it as a business marketing tool to help you grow online.
As you will soon discover, creating a WordPress post is very easy. In this tutorial, you are going to actually create a post in WordPress that will help you grow your business.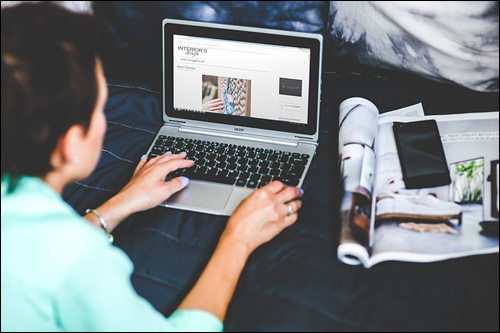 Let's begin by reviewing some helpful guidelines for posting content on WordPress.
Post Content Guidelines
Below are some helpful guidelines and best practices for posting content with WordPress:
Practice Accessibility: Stay compliant with web standards for accessibility and help your users by including ALT and TITLE descriptions with your links and images (e.g. <a title="This Is Where Your Title Goes" href="http://yourdomain.com/">Hyperlinked Text</a>).
Use Paragraphs: Use paragraphs to make your content more readable. Tip: If paragraphs are separated with double spaces, WordPress will automatically detect these and insert HTML paragraph tags (<p>) into your writing.
Use Headings: If you plan to write long posts, then use headings to break up your post sections. In HTML, headings are set using tags like h1, h2, and so on. You can also insert headings by highlighting content in the body of your post, and then selecting one of the heading options from the "Format Style" menu in your Content Editor.
Use HTML: You don't have to know HTML to create richly formatted posts, as WordPress will automatically do this if you use the Content Editor. Having a little knowledge of HTML, however, will allow you to control different styling elements in your content (e.g. columned text and headings).
Spell Check & Proof: Check your spelling and proof everything before posting your content. There are a number of WordPress spell check tools available.
Focus On Writing The Content: An excellent way to focus on writing quality content with no distractions is to compose your posts using a plain text editor, then copy and paste this into WordPress.
Think Before You Post: Anything that you publish could be viewed by many people and picked up by search engines, making it harder to make the content "unseen". Take your time to plan and think about what you are writing and review everything before you hit the publish button. Don't rant … think!
Consider Your Audience: Consider who will read your content and take any appropriate measures or precautions that you think may be necessary to protect your privacy.
Make Use Of Commenting: Comments let your site visitors interact with you and share their ideas. You control what gets posted on your website or blog and you can delete any comments that you don't want published on your site, so consider this when deciding whether to allow people to comment on your site. Also, make sure that people can contact you privately if they need to (e.g. using a contact form).
Worry About The Design Later: How your site looks is important, but it's often not essential to getting your point across. In fact, because WordPress is so flexible when it comes to web design, you can just start writing to grow a readership, and then change your entire site's look with a couple of mouse clicks whenever you want, using WordPress Themes. Remember that it's great content that will attract and keep your readers engaged, so focus on publishing quality content and worry about little things later – With WordPress, you can change anything and everything you want any time!
Use Graphics And Videos: Images and videos help make your content attractive and interesting and can help readers engage better with your information. We provide additional tutorials about inserting images and embedding videos into your blog content.
Save Often: Save your posts frequently to prevent losing your work to accidents or computer errors. You can even do this without publishing your content as you will see in a moment.
Write Often: If you need endless content ideas for your web site, then subscribe to our FREE email training series here: [INSERT DETAILS/OPT-IN FORM ABOUT CONTENT CREATION EMAIL TRAINING SERIES]
Next Step …
Now that we have gone over a few useful guidelines for posting content on your site, the next step is to look at the options you have for saving your WordPress posts.
Saving Posts - Options
After adding content to your post, the next step is learning how to save it.
By default, WordPress will auto-save your content at regular intervals …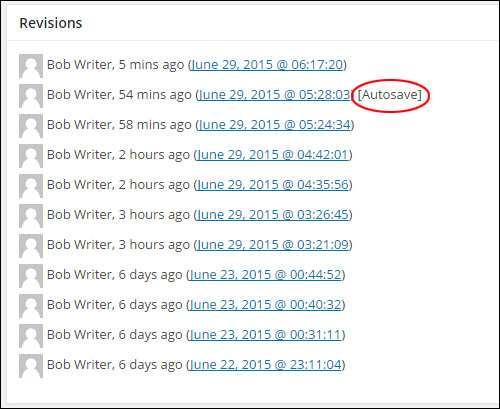 (Your posts is autosaved at regular intervals)
The WordPress autosave feature helps to prevent loss of valuable information if something should unexpectedly happen to your computer or internet access, or if you click something that accidentally closes your browser window, or close an application in the middle of your session.
WordPress automatically records the time and date of your post when the post is first auto-saved.
You can change this by adjusting the values in the "Published on:" section …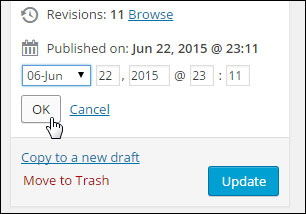 (Post Publisher – Published on: section)
Until your post is published, your post will not be visible to blog readers. Instead, the post will be saved as a "Draft" post until published …

You can save your post as a draft or publish it live using the "Save" and "Publish" options in the Publish area …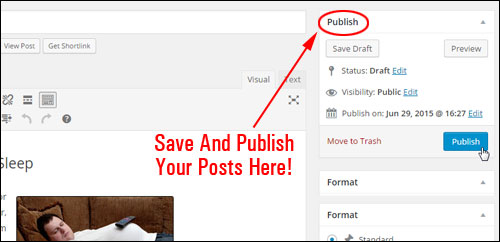 To save your post as a "Draft", go to the Publish > Status section of your Post screen and click on Edit …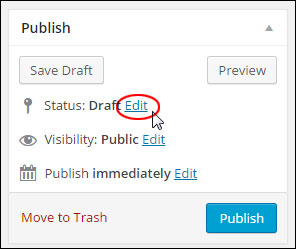 Choose Draft from the 'Status' options menu and click the 'OK' button…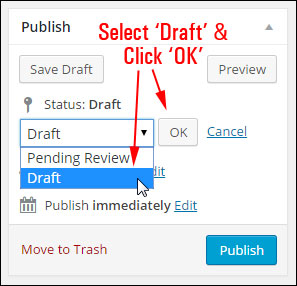 With 'Draft' displayed in the "Status:" field, click the 'Save Draft' button…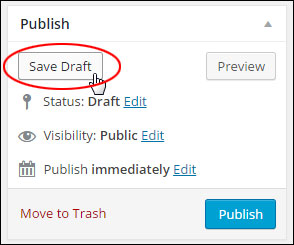 Your post will be saved as a draft post. Click on Preview post to preview your content …

You can see what the post will look like when published in 'Preview' mode, but the content will not be visible to online visitors …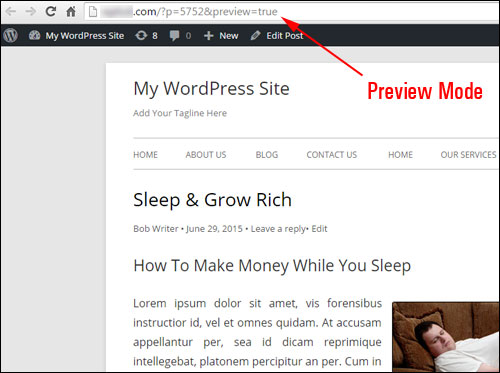 (In 'Preview Mode' your post is not visible to your blog readers)
Your content can also be previewed without first saving or publishing it by clicking on the Preview button in the "Publish" section …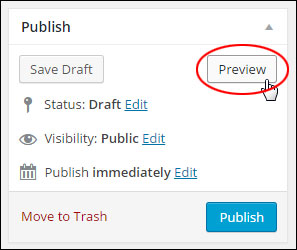 Once your post is ready to go live, click the 'Publish' button …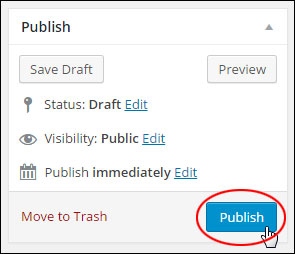 Once your new post is published, click View Post to open the post in a new browser window …

The post is now visible to your blog readers and can be linked to via its unique URL …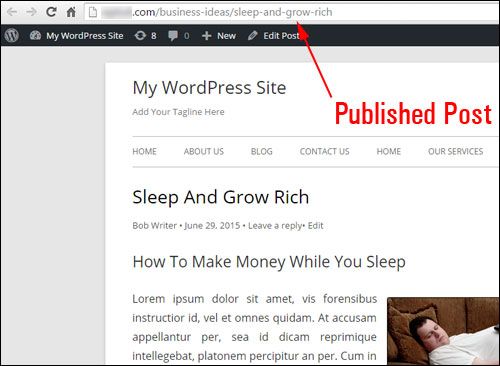 Make sure that your content has been added and formatted correctly …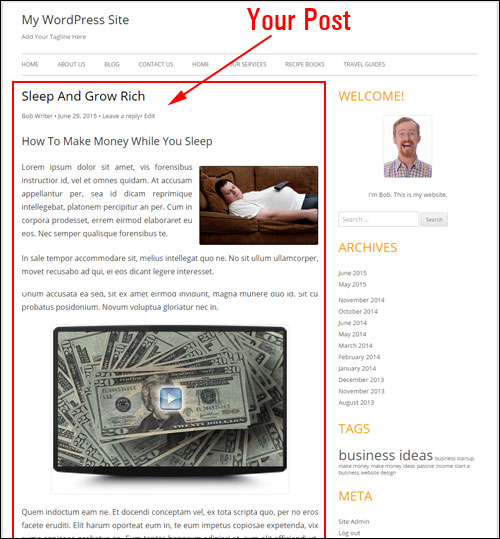 Note: Once publishing your post, the button changes from 'Publish' to 'Update' …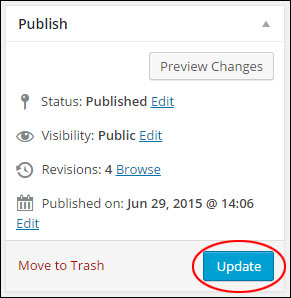 You can revert the post status from 'Published' to 'Draft' or 'Pending Review' just by clicking on the Edit link next to the Status field and selecting another option from the Status drop-down menu …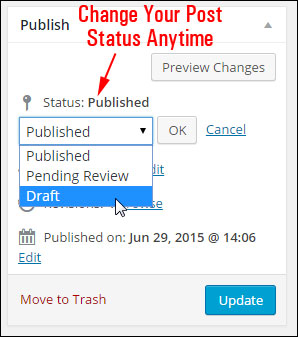 For example, to resave a published post as a 'draft' post, go to the Publish > Status section of your post editor screen and click on Edit …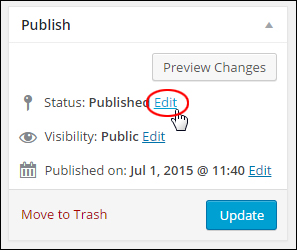 Choose Draft from the Status drop-down menu options and click the 'OK' button…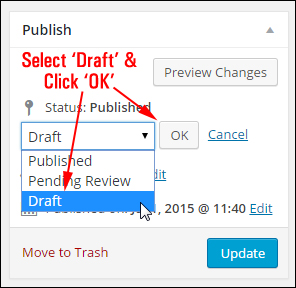 With 'Draft' displayed in the "Status:" field, click the 'Save Draft' button …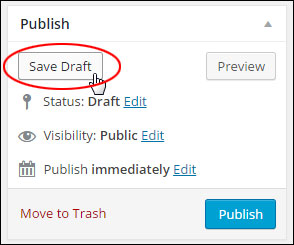 Your post will be saved as 'draft' status and will no longer be available to your online visitors.
Note: typing in the URL of a post that was previously published will lead to a "page not found" page (called a '404 Not Found' error page) …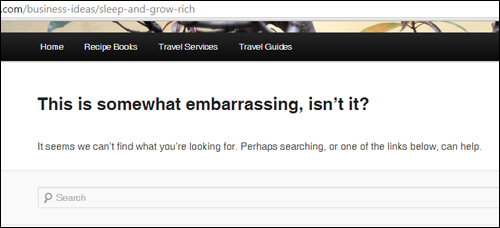 ('404′ page)
Next Step …
Now that you know how to create, save and publish a post in WordPress, let's briefly summarize all the steps involved in the process of creating a new post in WordPress.
How To Create A New WordPress Post – Steps
In this final tutorial section, we briefly review the steps involved in creating and optimizing a new WordPress post.
As mentioned in Part 1 of this tutorial, getting your content published online with WordPress is as easy as 1-2-3:
Think …
Write …
Publish!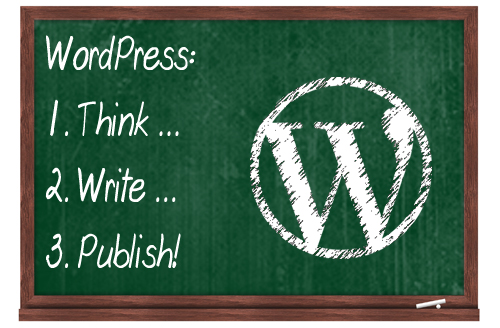 After deciding what you are going to post content about the next step is simply to write the content (or get it written for you), and then get it published. With WordPress, publishing content is really easy.
Note: Optimized posts help your content in the search engines. We provide separate tutorials and articles on optimizing content for search engines.
The image below provides a quick summary of the steps involved in creating, optimizing and posting new content to your website: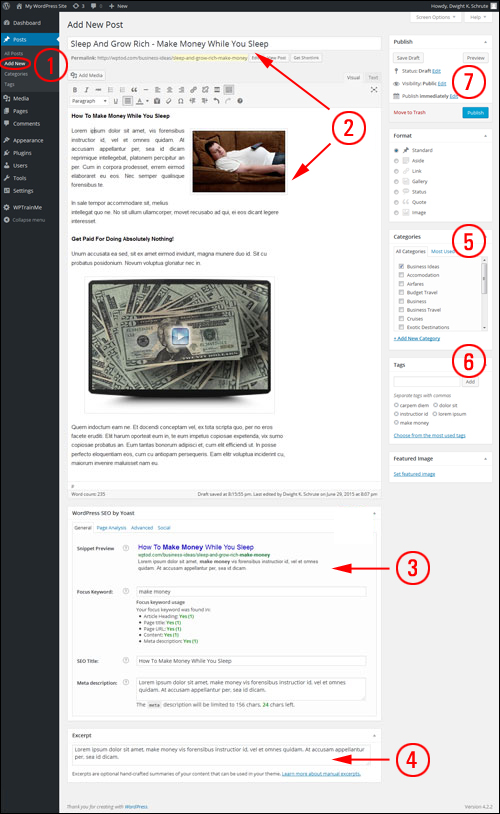 (Creating A New Post In WordPress – Quick Recap)
Choose Posts > Add New in your WordPress dashboard menu to bring up the 'Add New Post' panel.
Add your post content (post title & body). Also, make sure that your site's Permalinks are already set up and change the Post Slug if required.
If you have an SEO plugin installed, complete this module. This only takes an extra couple of minutes, but it can help your content rank better in the search engines.
Type or paste your Post Excerpt in the 'Excerpt' section.
Select a Category to save your post under.
Enter keywords into the Tags section (tip: use the same keywords you entered into the SEO section in Step 3).
Publish your post.
Congratulations! Now you know how to create a new post! To learn how to make changes to the post content and delete a post that you no longer want, see this tutorial: How To Edit And Delete WordPress Posts - Part One
***
"I have used the tutorials to teach all of my clients and it has probably never been so easy for everyone to learn WordPress ... Now I don't need to buy all these very expensive video courses that often don't deliver what they promise." - Stefan Wendt, Internet Marketing Success Group
Disclaimer: WordPress and its related trademarks are registered trademarks of Automattic, Inc. This site and the services and products offered on this site are not affiliated, associated, endorsed, or sponsored by WordPress, nor have they been tested, certified, or reviewed by WordPress. The owner, contributors and/or advertisers may derive financial benefit from sales of items advertised, linked to, or reviewed on this site.
***
Did you enjoy this post? Please feel free to use the social buttons below to share this information with anyone thinking of starting their own business online.