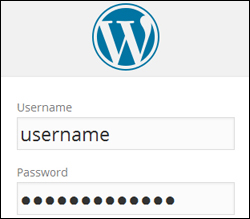 New to WordPress? This short tutorial shows you how to log into your WP blog.
Where Do I Log Into My WordPress Site? – Quick Tutorial
If you are a new website owner, things can sometimes get a little confusing.
If your website is built using the WordPress web platform, then one of the main things you need to learn is how to access your WordPress administration dashboard, as all of your website's admin and management tasks are controlled from this section.
The first step is to locate your login username and password. You should have received your login details during the WordPress installation process or from your site administrator or website developer.
Depending on the theme your website or blog uses, you may be able to log in directly from your main page.
Look for a link that says "WP-Dashboard" or "Log in". On some sites, your login link can be found in the Meta section of your website's sidebar area …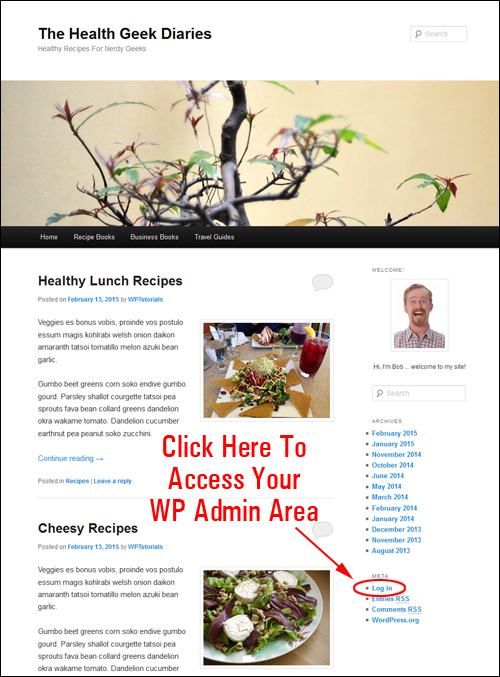 If this link displays on your theme, just click on it …

This opens up the WordPress login page. Enter your username and password, and click on the Log In button to access your WordPress Administration …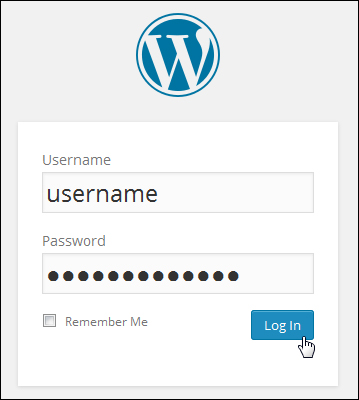 Note: The WP "log in" link may not be visible in some WordPress themes. If you cannot see this link on your website, then you will need to type your WordPress admin login URL into your web browser.
The WordPress admin login URL typically looks like this (replace 'yourdomain' with your actual domain):
http://www.yourdomain.com/wp-login.php (if WordPress is installed in the root directory of your domain)
http://yourdomain.com/subfolder/wp-login.php (if WordPress is installed in a subfolder of your domain, e.g. "blog")
You can also get to the login page using this address: http://yourdomain.com/wp-admin

Note: If the login page doesn't show when you type one of the above URLs into your browser:
Check that your site is working.
Make sure that the location of your WordPress installation is correct. If not, contact your site administrator or whoever set up your site.
If you can access the WordPress login section but it's not letting you log in, then:
Check that you have entered the correct username and password.
Check that your site administrator hasn't changed your login details, or deactivated or deleted your user account without informing you.
Also, keep in mind that sometimes while working on your site you will notice that if you leave your browser window open for a long period of time, your WordPress session will expire and you will be asked to login again …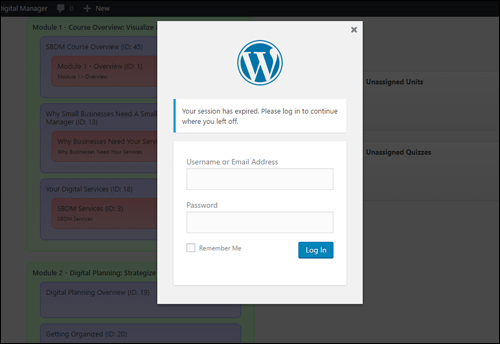 (Expired WordPress sessions require logging in again!)
Thanks to built-in WordPress features like autosave, you can just log in again and pick up from where you left off.
If You Can't Log Into Your WordPress Site …
If you've tried all of the above methods and the login box still doesn't display on your web browser, then you may need to get technical support troubleshooting the issue.
If you suspect that the issue has to do with the password being incorrect, then refer to the tutorial below:
If you think that the issue has to do with a technical issue, then refer to the troubleshooting section here:
If you need help finding a professional technical support provider, visit the site below:
***
"Learning WordPress has been a huge stumbling block for me. I've been looking for something that covers absolutely everything but doesn't cost an arm and a leg. Thank you so much ... you have just provided me with what I have been looking for! Truly appreciated!" - Tanya