How To Create A Blog Page In WordPress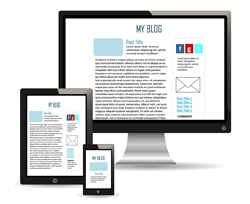 In a previous article, we address how to easily create a static home page in WordPress.
If you go through that tutorial, you will learn how used right "out of the box", WordPress acts as a 'blog' and displays a changing list of recently-published blog posts.
On a blog page, your site visitors can see the post titles and an excerpt of the content displayed for each entry published and links to separate post pages where visitors can then keep reading the full content (e.g. "click here to learn more"…)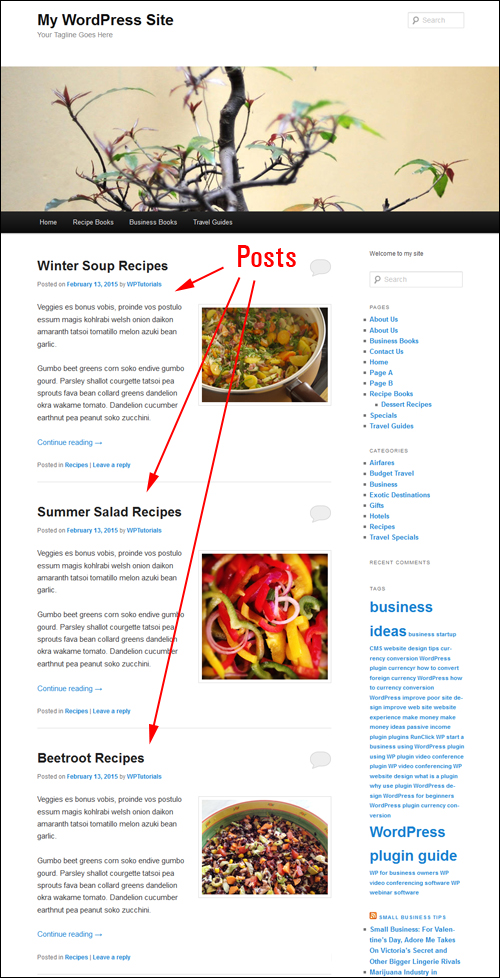 Note: How your blog posts display on your site can depend on the WordPress theme you use.
Also, many e-commerce themes display your shop on the home page and provide a separate built-in blog section. For example, here is  the theme options page of a best-selling  WordPress e-commerce theme called Avada …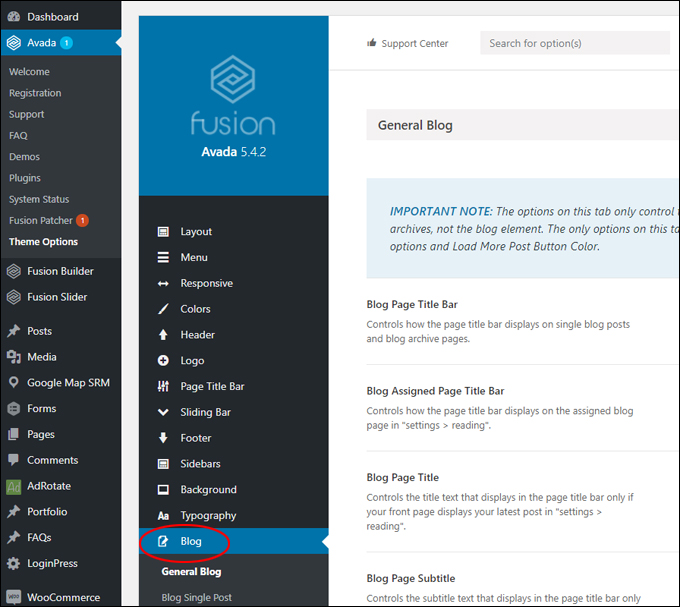 (Avada theme includes a built-in blog section)
As you can see, the Avada WordPress theme already comes with a built-in blog section, so there's no need to create a separate blog page.
To learn more about WordPress themes, see this tutorial:
***
We also showed you how to change your site from looking like a 'blog' that displays a dynamic list of recently-published blog posts, to looking more like a 'web site' with a static home page …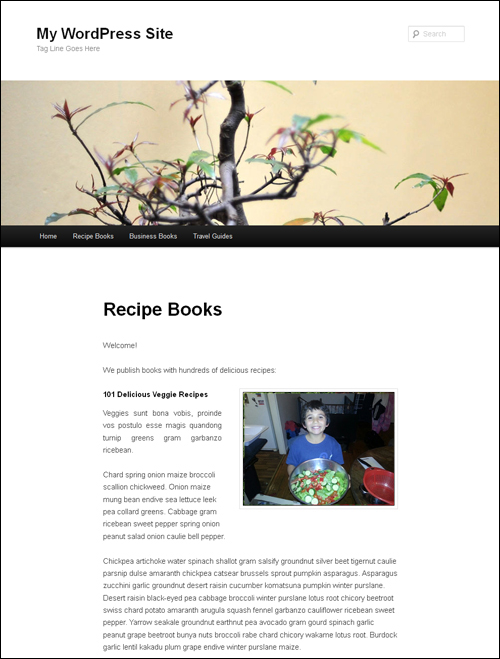 To review this post, go here:
Now, what if you want to use your web site as both a website and a blog, so visitors can be greeted by a static home page when arriving on your site like a normal website, but also be able to read the latest news you have written on a 'blog' section of your site?
Simple … just create a 'blog page'!
WordPress lets you create a 'blog' section within your web site that will display new post entries to your visitors with the latest post entries displaying at the top of the page.
In this step-by-step tutorial, you are going to learn how to easily set up a blog page to display your latest blog posts.
Step-By-Step Tutorial: How To Create A Blog Page In WordPress To Display Your Latest Posts
As we have already explained, by default, when you install WordPress without assigning a specific page to display as the home page of your website, your website looks more like a blog, showing the most recent post entries on the welcome page.
In this instance, however, we want our site to look like a static web site (i.e. with a 'fixed' home page) but also have an additional 'blog' page.
To create a Blog Page for your website, first, you need to create a new page.
In your WordPress dashboard, choose Pages > Add New …

You can call the blog page anything you want (e.g. "Blog", "Demo Site", "Crazy Dave's Blog," etc). For simplicity's sake, we'll call this page "Blog"…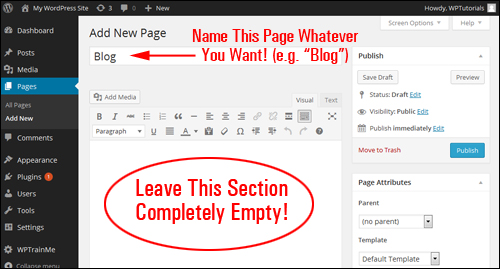 Important: Leave this page completely blank. Do not add anything into the content editor section.
After adding the new page title, click on Publish to create the Blog Page…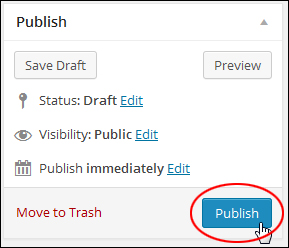 You have now created your Blog Page, but there's still one more step to do. You still need to specify the Blog Page as the page that will display your post.
After you have saved and published your new page, go to the WP navigation menu and select Settings > Reading …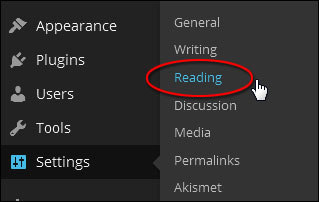 In the Reading Settings section, configure the following options:
Select A static page.
In Posts page: choose the page you have just created from the dropdown menu.
Click Save Changes after completing the above steps to update your settings …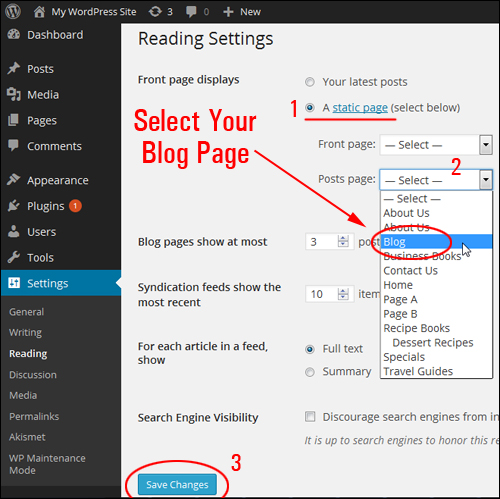 Now, whenever users click on the 'Blog' link on your site, your Blog Page will display your latest blog post entries…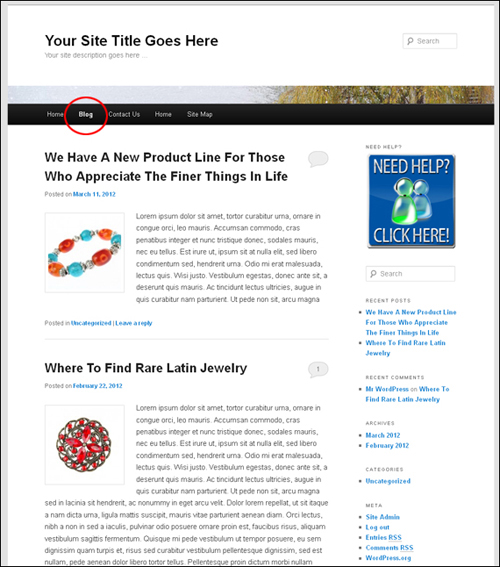 Congratulations! Now you know how to create a blog section on your site that will automatically list your latest published posts.

To learn how to set the number of blog posts showing on your WordPress blog, see this tutorial:
***
"This is an awesome training series. I have a pretty good understanding of WordPress already, but this is helping me to move somewhere from intermediate to advanced user!" - Kim Lednum
***