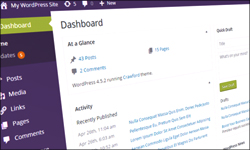 If you need help using WordPress, go here for a step-by-step tutorial about your site's admin area: Your WP Control Section Explained
Is your website or blog powered by WordPress? If so, and you are logging in and out of your admin area regularly, then it pays to know how to customize the WordPress Dashboard.
In this tutorial, you will learn a number of quick and easy things you can do to customize your WordPress admin area without touching any code.
Decluttering Your Dashboard
As your site grows, your admin area can start to look very cluttered …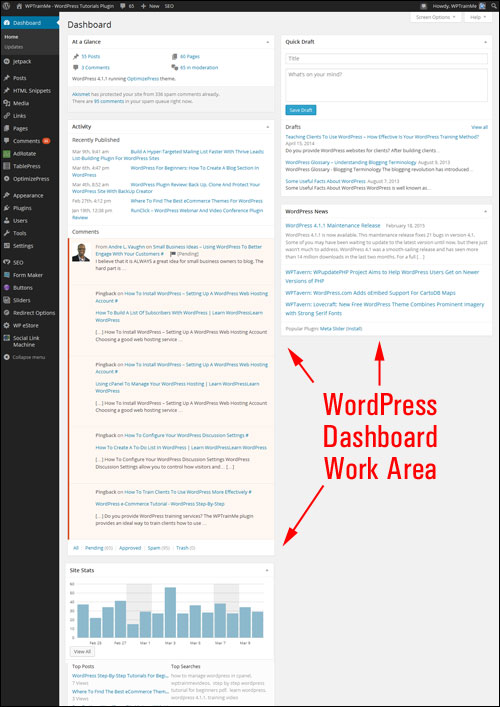 Fortunately, you can "tidy up" your admin area by hiding, minimizing and reorganizing the layout of your Dashboard panels.
How To Hide WP Dashboard Panels
The Screen Options tab is found in the top-right corner of your WP dashboard screen, in the header area …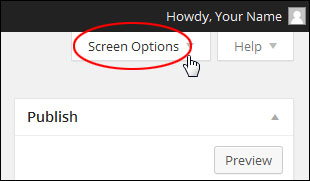 In the main Dashboard, click on the Screen Options tab to configure options such as which panels of your Dashboard screen you want to view or keep hidden …

By hiding/displaying, you can end up with an uncluttered-looking admin dashboard, and display only information that is absolutely necessary …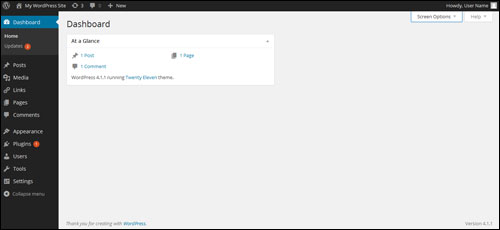 How To Minimize WP Dashboard Panels
You can also minimize content screens inside your dashboard by clicking on the symbol in the corner of a panel's title bar …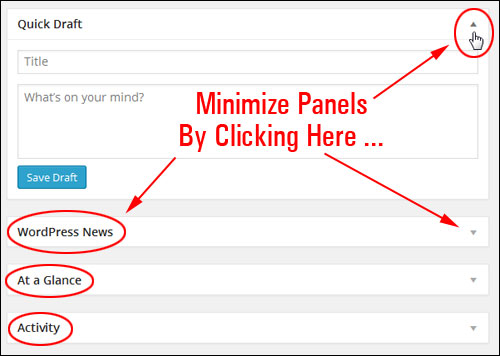 This helps you keep your working area uncluttered. You can display/hide as much information inside your dashboard section as you want …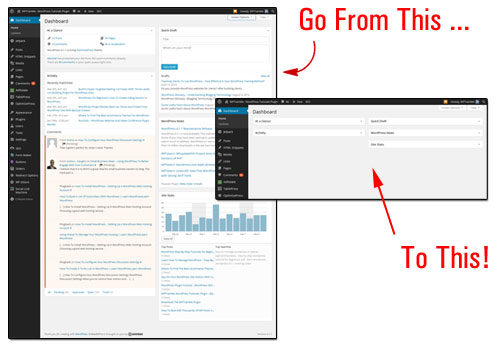 Reorganizing WordPress Dashboard Panels
You can also rearrange the the information blocks your WordPress dashboard just by dragging and dropping these around …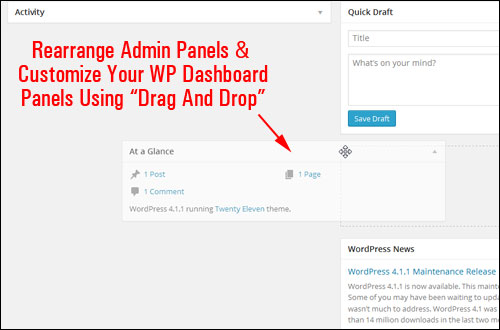 Some content panels in your dashboard allow you to configure additional display options that may not be obvious at first glance …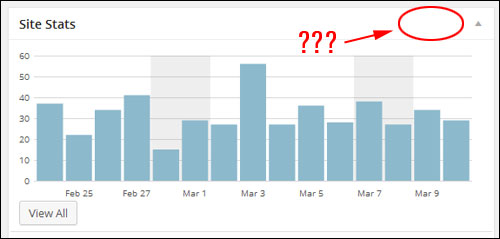 If you hover over the panel with your mouse, however, you will see links appear that let you further configure the information …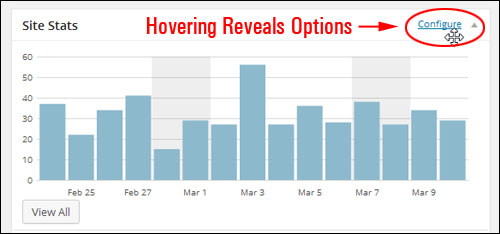 As well as being able to reorganize content inside your dashboard, you can also change the color scheme of your admin sections directly from within your WordPress settings, or by using plugins …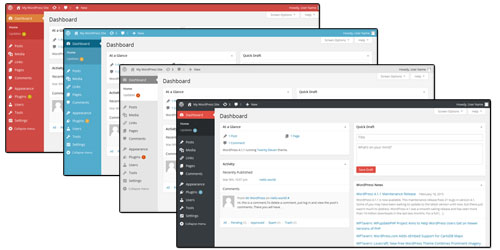 To change the colour scheme of your WordPress dashboard, click on the "Howdy, User" tab at the very top right hand corner of your screen and choose Edit My Profile…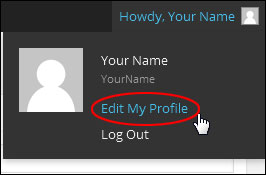 You can also reach this screen by clicking on Your Profile in the main menu …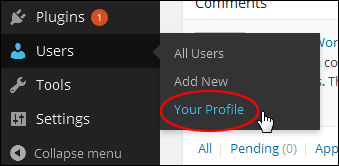 Don't forget to click the Update Profile button before leaving this section to update your settings …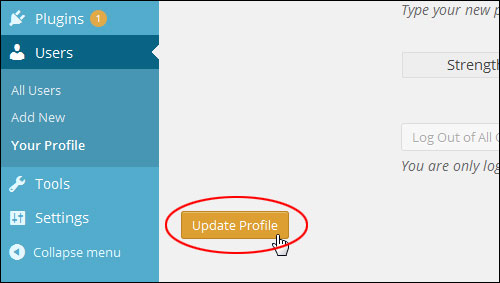 Your new admin section color scheme will take effect immediately …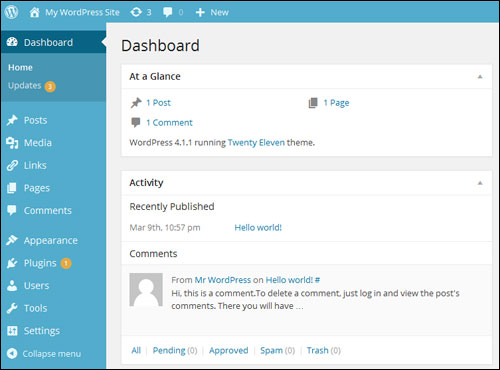 To learn more about customizing your WordPress admin colors, see the tutorial below:

How To Customize Your WordPress Dashboard Color Scheme
Hopefully, now you know a few simple ways to customize your WordPress Dashboard without messing with web code or adding additional plugins. All it takes is a few clicks of the mouse.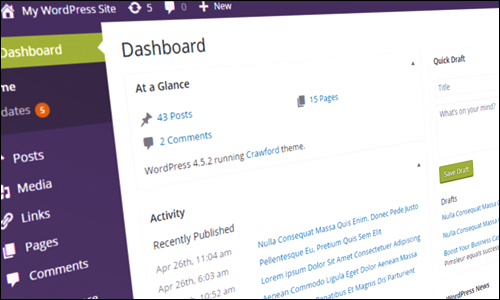 "I am beyond impressed with what you have put together. I can tell that you put a ton of hard work into building what you have. You have the absolute best content on WordPress I have ever seen!" - Robert T. Jillie
Disclaimer: We are not associated with WordPress, Automattic, or any WordPress products promoted on this site. We may receive an affiliate commission from the purchase of any third-party services and/or products advertised, reviewed or linked to this site. All product images remain the copyright of their respective owners and are being used only for training or illustrative purposes.
***
Was this article useful? If so, please take a moment to use the social buttons below and share this post with anyone thinking of starting or growing a business online.