How To Customize Your WordPress Dashboard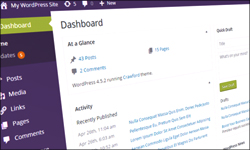 If you need help using WordPress, go here for a step-by-step tutorial on how to use your site's administration area:
Is your website powered by WordPress? If so, and you have to log in and out of your admin area regularly, you may want to customize the WordPress Dashboard.
In this tutorial, you will learn a number of simple ways to customize your WordPress control panel without touching any web code.
How To Declutter Your WordPress Dashboard Area
As your site gets bigger, your admin area can start to look very busy …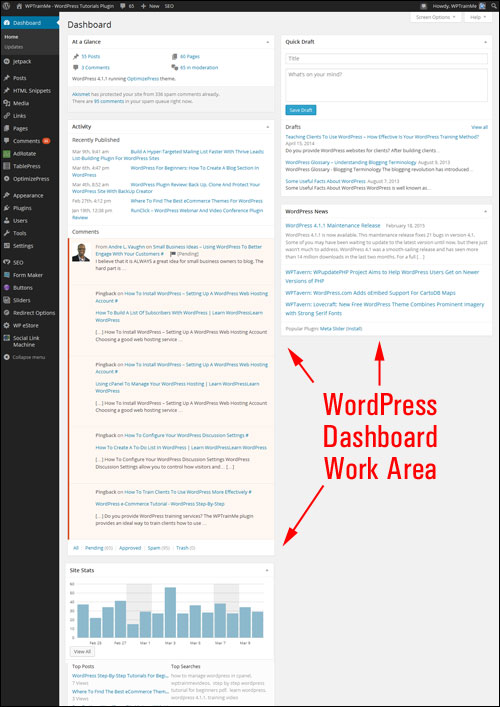 Fortunately, you can customize the admin area by hiding, minimizing and rearranging your information sections.
Hiding WordPress Dashboard Elements
The Screen Options tab is located in the top-right corner of your WP admin screen, in the header area …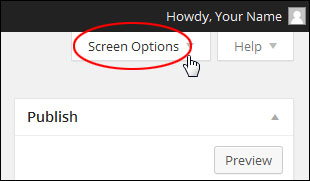 In the main Dashboard, clicking on the Screen Options tab allows you to configure options like which panels of your Dashboard work area you want to view or keep hidden …

By choosing to keep some elements hidden, you can end up with a sparse-looking Dashboard, and view only important information …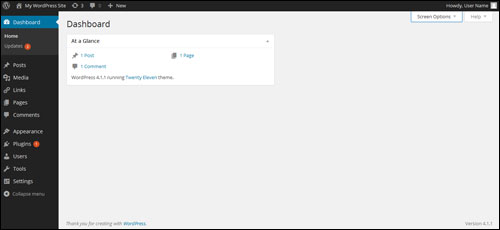 How To Minimize WP Dashboard Panels
You can minimize content blocks inside your admin area by clicking on the icon in the corner of a panel's title bar …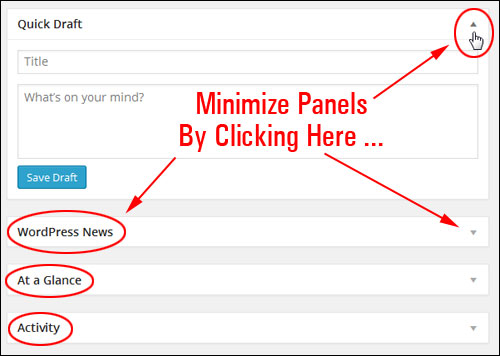 This will help keep your work space uncluttered. You can display/hide as much information inside your dashboard section as you want …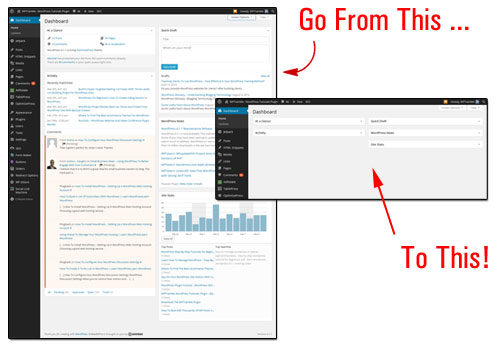 How To Reorganize Work Area Content Blocks
You can also reorganize the the information blocks your admin dashboard using "drag and drop" …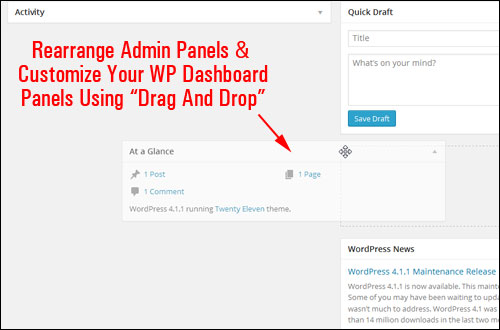 Many panels in your admin area can also be further configured when hovered over with your mouse. For example, here is a panel showing only the expand/collapse icon …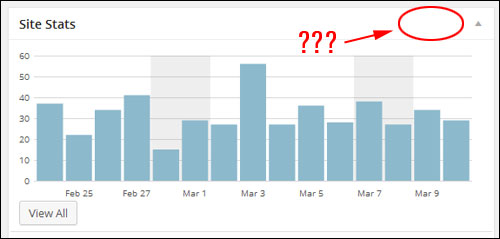 Hovering over the panel's title bar, however, displays additional configuration options …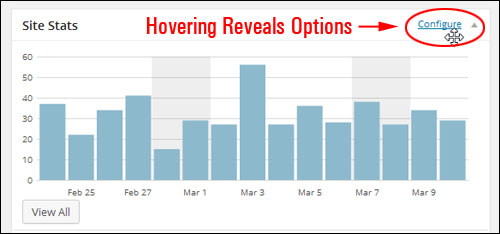 As well as being able to rearrange information inside your dashboard, you can also change the colour scheme of your admin area directly from within your WordPress settings, or by using plugins …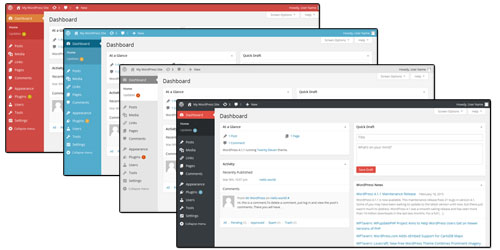 To change the color scheme of your WordPress dashboard, click on the "Howdy, User" tab and choose Edit My Profile…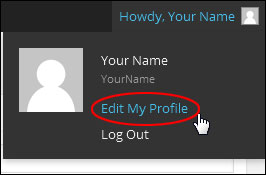 You can also reach this screen by clicking on Your Profile in the main menu …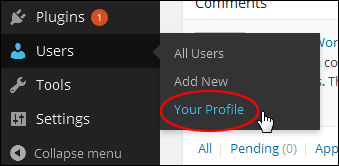 Don't forget to click the Update Profile button before leaving to update your settings …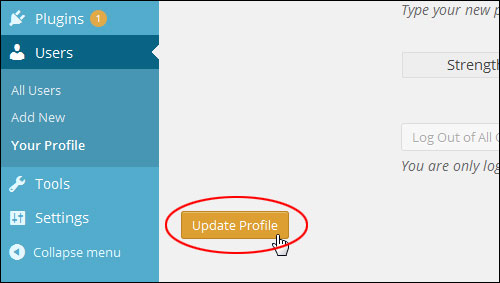 Your new dashboard color scheme will take effect immediately …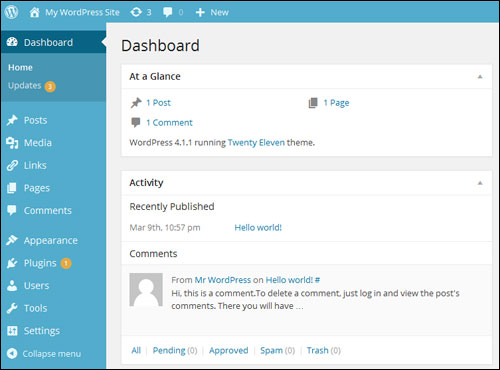 To learn more about customizing your WordPress admin colors, see the tutorial below:
Hopefully, now you know a few simple ways to customize the Dashboard without modifying code or adding extra plugins. All it takes is just a few clicks of your mouse button.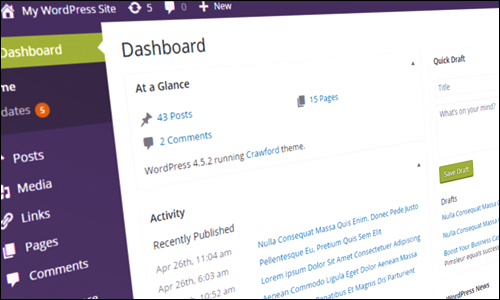 ***
"These tutorials have so much information and are easy to understand. If you use WordPress or plan to in the future these will help you with everything you need to know." - Valisa (Mesa, Arizona)
***