How To Customize Your WordPress Dashboard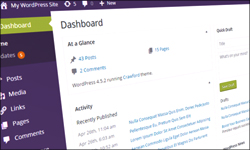 If you need help using WordPress, you may want to see this detailed tutorial about using your site's admin area:
Is your website powered by WordPress? If so, and you have to log in and out of your admin area on a regular basis, it's useful to know how to customize the WordPress Dashboard.
In this tutorial, you will learn a number of easy ways to customize your WordPress backend without touching any code.
How To Declutter The WordPress Dashboard
As you begin to add more functionality to your site, the information in your admin can start looking very cluttered …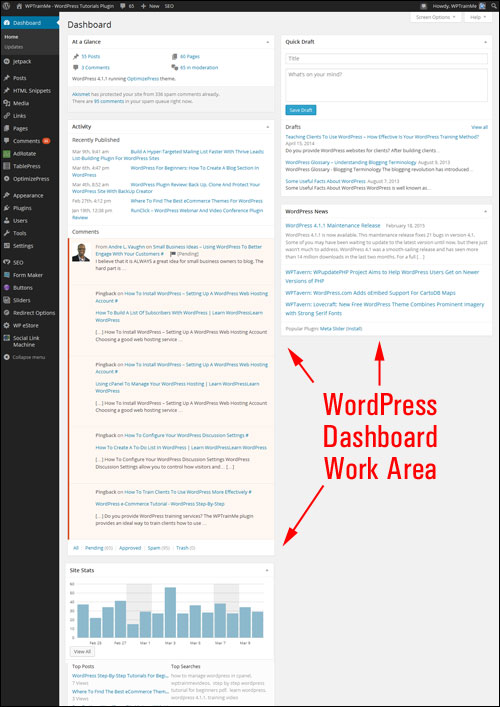 Fortunately, you can customize your admin area by hiding, minimizing and rearranging the layout of your Dashboard panels.
Hiding WP Dashboard Elements
The Screen Options tab is located in the top-right corner of your WP dashboard screen, in the header section …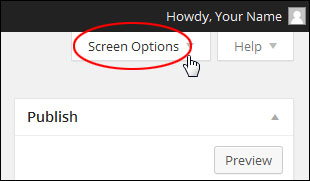 In the main Dashboard, click on the Screen Options tab to configure options like which panels of your Dashboard work area you want to hide or display …

By hiding or displaying, you can organize your admin dashboard, and access only information that is absolutely necessary …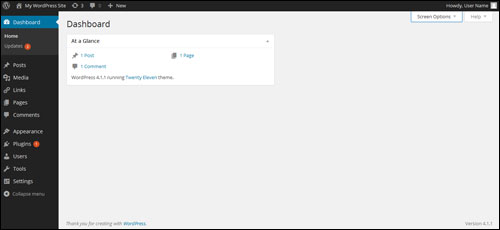 How To Minimize Information Elements
As well as hiding elements, you can minimize the information blocks in your dashboard area by clicking on the tiny inverted icons in the corner of a panel's title bar …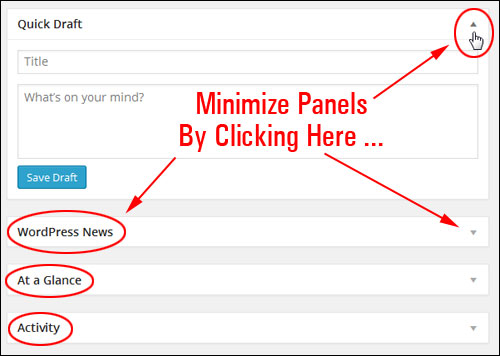 This will help keep your working area uncluttered. You can display/hide as much of the information in your dashboard section as you like …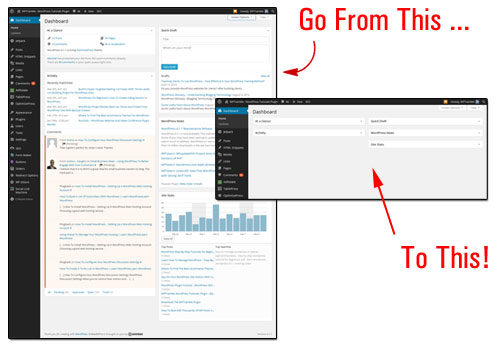 Rearranging WP Dashboard Panels
You can also rearrange the the content blocks inside your admin dashboard using "drag and drop" …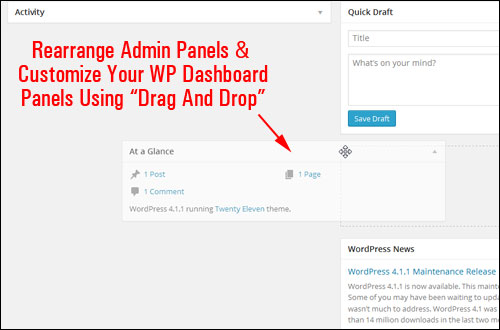 Some information panels let you configure additional settings that may not be obvious at first glance …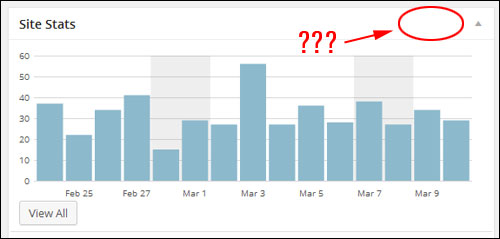 If you hover over the panel with your mouse, however, you will see a link appear that lets you further configure the information …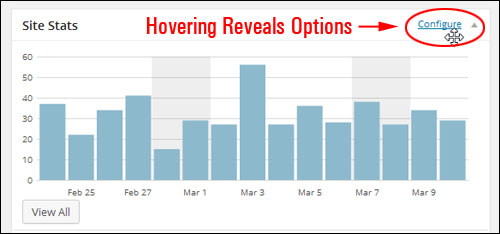 As well as being able to rearrange information inside your dashboard, you can also change the color scheme of your admin area directly from within your WordPress settings, or by using plugins …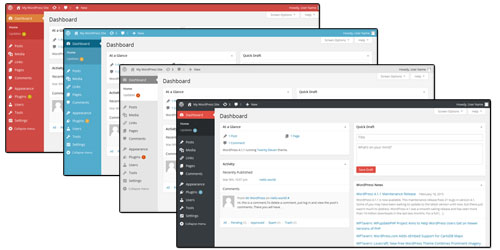 To change the colour scheme of your dashboard, click on the "Howdy, Your UserName" tab and select Edit My Profile…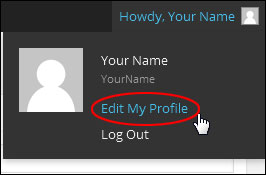 You can also get to this screen by clicking on Your Profile in the main menu …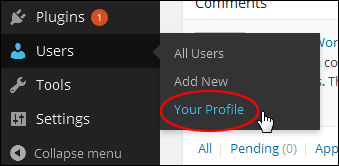 Remember to click the Update Profile button at the bottom of your screen to save your changes …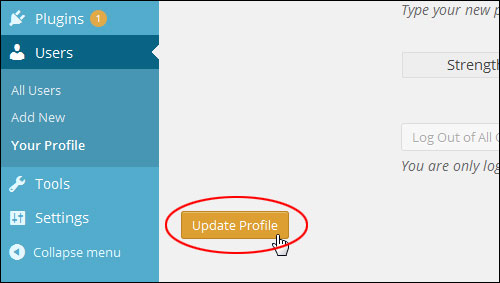 Your new admin section colour scheme will take effect immediately …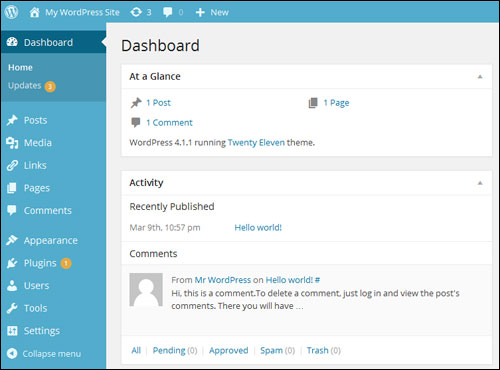 To learn more about customizing your WordPress admin colors, see the tutorial below:
Hopefully, now you know a few simple ways to customize your control panel without touching code or adding any plugins. All it takes is a few clicks of your mouse button.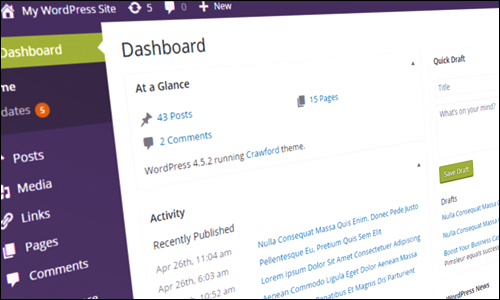 ***
"This is AMAZING! I had learnt about how to use WordPress previously, but this covers absolutely everything and more!! Incredible value! Thank you!" - Monique, Warrior Forum
***