Learn about the new WP 4.1 updates, security fixes and features improvements and what to do before updating your software.
WordPress has just released WP version 4.1, named "Dinah" in honor of jazz singer Dinah Washington.
Here are just some of the changes you will see in the new version:
WordPress Twenty Fifteen Theme
Coinciding with the release of version 4.1 is a new default theme called Twenty Fifteen, which provides WordPress users with a blog-focused theme designed for clarity …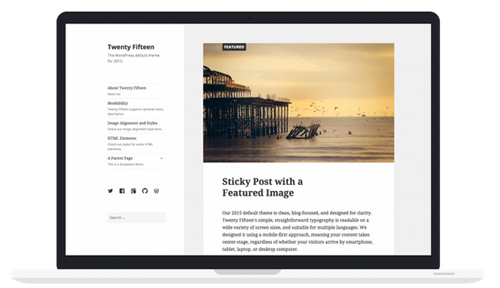 The new WordPress default theme is a responsive theme, so it will look great on any device.
Twenty Fifteen features flawless language support, Google's Noto font family and straightforward typography that is readable on any screen size.
The new theme's emphasis is on putting your content center stage, whether viewed on a phone, tablet, laptop, or desktop computer.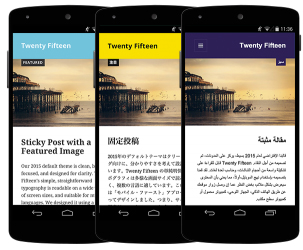 Distraction-Free Writing Mode
WordPress version 4.1 also lets you concentrate on writing content without distractions with distraction-free writing mode.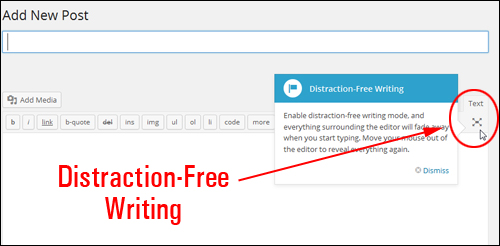 When you start typing, all the distractions on your screen fade away, letting you focus solely on your writing. All your editing tools instantly return when you need them.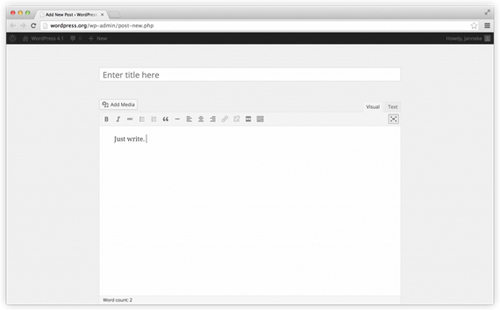 Additional Version 4.1 Release Notes
Here are some other changes you will see when you next log into your WordPress admin area after updating to WordPress version 4.1:
Choose A Language
WP version 4.1 is already translated into 44 languages, with more always in progress. You can switch to any translation on the General Settings screen.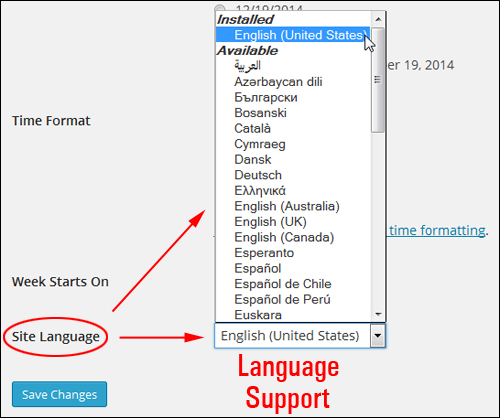 Vine Embeds

Embedding videos from Vine is as simple as pasting a URL onto its own line in a post.
Go here to see the full list of supported embeds.
Log Out Everywhere
If you've ever worried you forgot to sign out from a shared computer, you can now go to your profile and log out everywhere.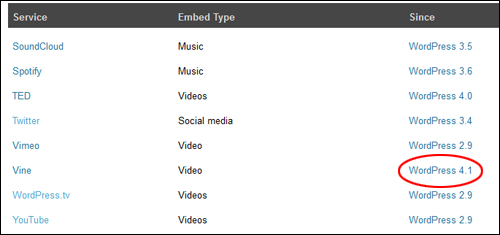 Plugin Recommendations
The plugin installer suggests plugins for you to try. Recommendations are based on the plugins that you and other users have installed.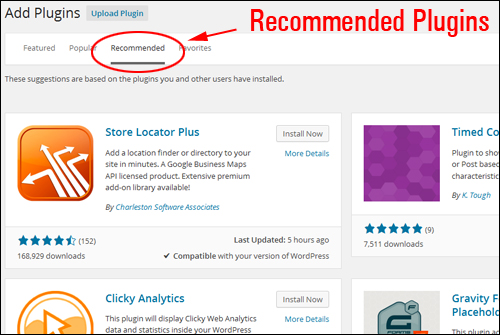 WordPress 4.1 includes a number of other enhancement and bug-fixes.
Important WordPress Update Tips

We recommend doing the following before upgrading to any new version of WordPress:
Perform a complete backup of all your WordPress files and database.
Search online for any problems or issues that other WordPress users may be experiencing with the new version. This includes incompatibilities and conflicts with plugins, themes, and other issues (just search for "WP version 4.1 problems", then go through some of the results to see what kind of issues and errors users are experiencing).
Once you have done the above, then upgrade to the new version as soon as possible to ensure that your site remains protected against any security vulnerabilities found in previous versions.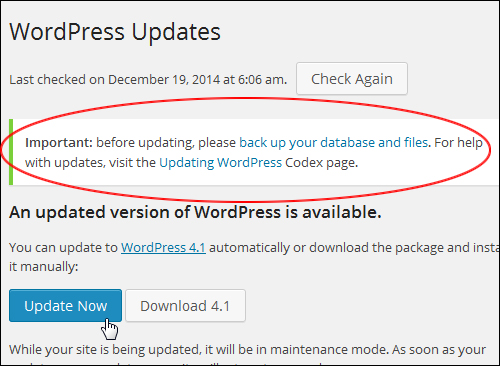 Note: All images shown above were sourced from WP v. 4.1 release material.
Need Help With WordPress?
Find professional WordPress service providers in our WordPress Services Directory.
***