WordPress Configuration
If you plan to create your own website using WordPress, you can save hundreds (even thousands of dollars), learning how to configure your site's settings. If someone else has built and setup your WordPress site, use the tutorials in the WordPress Configuration module as a checklist to make sure that your site has been expertly configured.
The next step after installing WordPress, is to configure and set up your website or blog.
Although a new WordPress site works "right out of the box" immediately after installation, there are a number of internal and external settings that you can configure to help you get the most benefit out of using WordPress.
The WordPress Configuration Process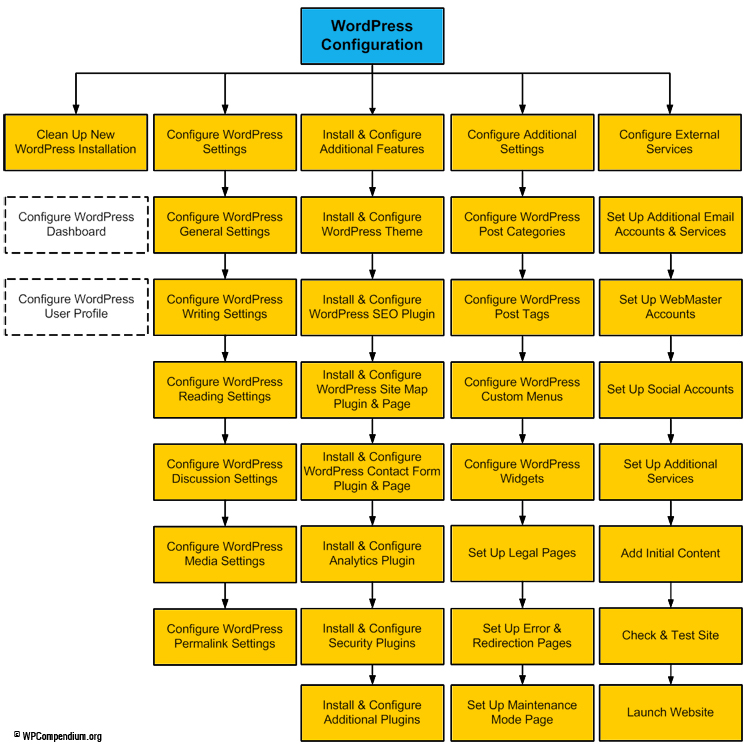 (WordPress Configuration Process)
WPCompendium.org's tutorials show you step-by-step how to get your WordPress site expertly configured. This is important if you plan to build a successful digital presence. You want a professional looking website that also helps your business get results.
To do this, you need a digital management and marketing strategy that will help you:
Generate more traffic from search engine results, social media, content syndication, etc. and
Convert more visitors into leads, subscribers, customers, sales, etc.
With WordPress, you can easily automate many processes that lead to better results … the key is knowing how to configure it!
Automate Your Content Distribution, Web Traffic & Lead Generation With WordPress
After your WordPress site has been fully configured, all you have to do is publish your content and automation does the rest …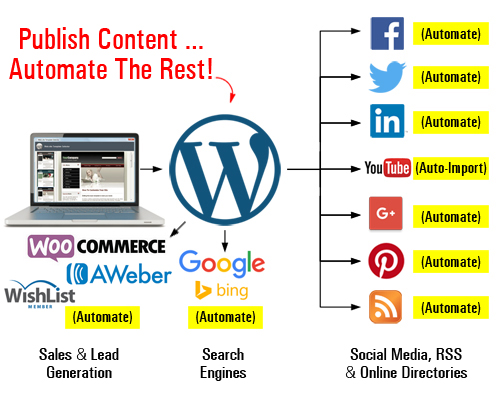 (Automate various management, marketing & sales processes with WordPress!)
The video below shows you how an expertly configured WordPress site can turn your website into an automated content distribution, web traffic & lead generation and sales & marketing machine …
Click on the tutorials below to save money and learn how to configure your WordPress settings like an expert, or go here if you need professional or expert help configuring your WordPress site:

Before you begin, we recommend that you become familiar with the following training modules:
In addition to the step-by-step tutorials, we also recommend watching the following video tutorials:
You can view these videos anytime through our WordPress video course site at WPMasterclasses.com.
Free eCourse For WordPress Users
Enter your details in the form below to subscribe…
***
"Your training is the best in the world! It is simple, yet detailed, direct, understandable, memorable, and complete." Andrea Adams, FinancialJourney.org