WordPress Security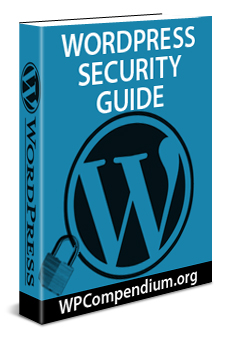 Keeping your WordPress site secure is very important.
With WordPress powering over a quarter of all websites worldwide and cybersecurity threats on the rise, millions of small businesses face the risk of having their online security compromised by malicious activities of hackers, anonymous users, and bots spreading malware, ransomware, and other potentially disastrous viruses, which can strike anywhere in their system.
In this module, you will learn securing your WordPress site or blog.
WordPress Security Tutorials – Categories
Click on the links below to view tutorials related to keeping your WordPress site secure sorted by categories:
WordPress Security Tutorials
Click on the links below to view all of our WordPress security tutorials:
Learn WordPress Faster With Video Courses
If videos are your preferred method of learning, visit WPMasterclasses.com for dozens of video courses and hundreds of video tutorials on WordPress and digital business topics. WPMasterclasses.com's video courses include links to our written tutorials plus additional resources, downloadable templates, and more!
To view some of the video courses you can access, scroll through the gallery below or
click here
...
(WPMasterclasses.com - WordPress & Digital Business Video Courses)
Free eCourse For WordPress Users
Enter your details in the form below to subscribe …
Learn How To Create Endless Content For Your Website, Blog, Or Newsletter ... 100% FREE!
Enter your details below to receive our FREE 120-part e-course directly to your inbox:
***
"I am beyond impressed with what you have put together. I can tell that you put a ton of hard work into building what you have. You have the absolute best content on WordPress I have ever seen!" - Robert T. Jillie