WordPress Security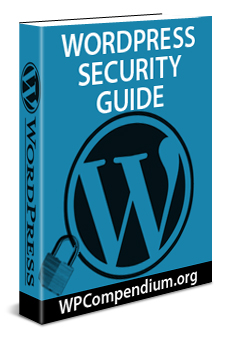 Keeping your WordPress site secure is very important.
With WordPress powering over a quarter of all websites worldwide and cybersecurity threats on the rise, millions of small businesses face the risk of having their online security compromised by malicious activities of hackers, anonymous users, and bots spreading malware, ransomware, and other potentially disastrous viruses, which can strike anywhere in their system.
In this section, you will learn about WordPress security and how to keep your WordPress site and your entire digital presence secure and protected from hackers, malicious users, and malware.
WordPress Security Tutorials – Categories
Click on the links below to view tutorials related to WordPress security sorted by categories:
WordPress Security Tutorials
Click on the links below to view all WordPress security tutorials:
Learn WordPress Faster With Video Courses
If videos are your preferred method of learning, visit WPMasterclasses.com for dozens of video courses and 2,000+ video tutorials on WordPress and digital business.
Free eCourse For WordPress Users
Enter your details in the form below to subscribe…
***
"These tutorials have so much information and are easy to understand. If you use WordPress or plan to in the future these will help you with everything you need to know." - Valisa (Mesa, Arizona)