"This is AMAZING! I had learnt about how to use WordPress previously, but this covers absolutely everything and more!! Incredible value! Thank you!" - Monique, Warrior Forum
Securing & Protecting WordPress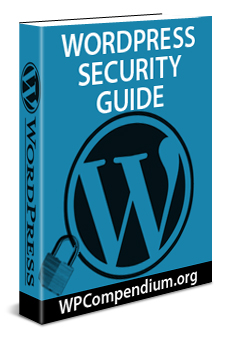 Keeping your WordPress site secure is very important.
With WordPress powering over a quarter of all websites worldwide and cybersecurity threats on the rise, millions of small businesses face the risk of having their online security compromised by malicious activities of hackers, anonymous users, and bots spreading malware, ransomware, and other potentially disastrous viruses, which can strike anywhere in their system.
In this section, you will learn ways to keep your WordPress website or blog secure and protected.
WordPress Security Tutorials – Categories
Click on the links below to view tutorials related to keeping your WordPress site secure listed by categories:
WordPress Security Tutorials
Click on the links below to view all of our WordPress security tutorials:
Access Hundreds Of WordPress Step-By-Step Tutorials And Videos Directly From Your WP Dashboard
For the full WordPress Security training module, we recommend accessing our comprehensive library of detailed step-by-step and video tutorials at WPTrainMe.com (PRO edition).
Disclaimer: This site is not associated with WordPress or any of the products written about on this website. We may receive an affiliate commission from the sale of any third-party services or products advertised, endorsed or linked from our site. All images and information sourced from product websites remain the copyright of their respective owners and have been used solely for illustrative or training purposes.