WordPress Management: Content Management
WordPress is a content management system. Learn how to manage this system and you will easily manage your content. This section of the WordPress Management Tutorials module contains tutorials on managing your content in WordPress.

Some tutorials in this module may require editing your WordPress template or server files. If you need help modifying template or server files please contact a professional or experienced WordPress user for assistance (learn where to get help with WordPress).
Important: Always do a backup of your WordPress site (files and data) before modifying any files. If you don't want to back up your data yourself, then consider getting professional WordPress help, or use a backup plugin.
You can read about a WordPress backup plugin that we recommend using to automate file and data backups here:
Click below to view tutorials about managing content in WordPress: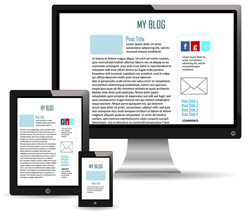 Learn how to manage WordPress content. Our step-by-step tutorials show you how to add, delete, maintain, update, and protect your content using WordPress ...

Learn WordPress Faster With Video Courses
If videos are your preferred method of learning, visit WPMasterclasses.com for dozens of video courses and 2,000+ video tutorials on WordPress and digital business.
Free eCourse For WordPress Users
Enter your details in the form below to subscribe …
***
"This is AMAZING! I had learnt about how to use WordPress previously, but this covers absolutely everything and more!! Incredible value! Thank you!" - Monique, Warrior Forum