WordPress Resources For Advanced Beginners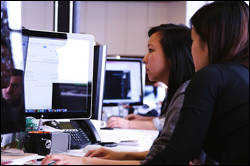 WPCompendium.org provides hundreds of FREE detailed WordPress step-by-step tutorials that show you how to build, expertly configure, manage and grow a professional website at minimal cost and with no technical expertise or coding skills required.
Our goal is to help non-technical website users get the most out of their WordPress sites or blogs. If you can't find the answer or help you are looking for in our WordPress tutorials regarding areas like customizing, optimizing, or securing WordPress sites that may require some editing of code in WordPress templates or files, then visit our FAQ section for additional resources on how to get support, or see the links below for recommended sites and external resources.

We recommend doing a backup of your WordPress site (files and data) before modifying any files. If you don't want to back up your data manually, then consider using professional assistance services, or use WordPress backup plugins.
Learn about a WordPress backup plugin that can fully automate your site backups here:
Free WordPress Resources For Advanced Users
Check out the sites below if you need additional help with WordPress:
WordPress.org
WordPress provides extensive documentation and a support forum. See the sites below if you need help:
(WordPress Support Forum)
WordPress Discussion Groups
You can join a WordPress discussion group on social media sites like LinkedIn, Facebook, Reddit, etc.
(Join A WordPress Discussion Group)
WPBeginner.com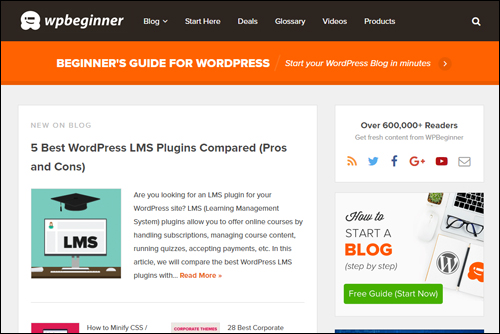 (WPBeginner.com)
WPBeginner is a popular free WordPress resource site that provides quality tips, tricks and hacks for improving a WordPress site.
Here are a couple of resources we recommend checking out on their site:
Blogging.com
As stated on their website,
"As easy as WordPress is, sometimes you can't avoid editing the theme's files and getting your hands dirty with a little code."
If you're not a WordPress developer, here's a useful resource that will help you quickly reference the most important WordPress functions and what each particular function does:
Also, make sure to check out our WordPress Installation Files Glossary For Non-Techies.
Know Other Great WordPress Resources?
If you have created a resource for WordPress beginners that you feel we should know about, please read our Content Submission Guidelines before contacting us.
Learn WordPress Faster With Video Courses
If videos are your preferred method of learning, visit WPMasterclasses.com for dozens of video courses and 2,000+ video tutorials on WordPress and digital business.
Free eCourse For WordPress Users
Enter your details in the form below to subscribe …
***
"I am beyond impressed with what you have put together. I can tell that you put a ton of hard work into building what you have. You have the absolute best content on WordPress I have ever seen!" - Robert T. Jillie