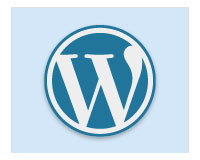 Typically, most sites have a home page that serves as the virtual 'face' of your business and greets every visitor arriving on your website or blog via your front door.
The homepage of your website is arguably one of the most important pages of your entire site because it is generally the first page a visitor sees when they arrive on your site if they type in your domain name on their web browser, or navigate to your website from a search engine or directory listing.
The homepage can also serve as a landing page to catch the attention of visitors, provide information to visitors about who you are, what you do and also to help them find their way to important areas on your site.
In a static website, the home page and its content are normally 'fixed' to a designated home page file (e.g. www.mywebsite.com/index.html), so if you want visitors to see different content on your homepage when they arrive on your site via the main URL (i.e. www.mywebsite.com/), you would normally have to edit the content of the page itself, or log into your server and change the file name.
WordPress makes this process easier for website owners, especially for non-technical users who don't want to mess around with stuff like editing page code and file names in server files.
In a default installation, WordPress acts as a 'blog' and displays a dynamic list of recently-published posts, with the headlines and first paragraph or two of the content visible for each post published, and links to separate post pages which contain the full content (e.g. "click here to learn more" …).
With WordPress, however, you are given the flexibility to create as many pages as you want and then specify which of these pages you want assigned to be the home page of your website.
As you will soon discover, you can also change the home page of your website as often as you like, without editing any content, simply by creating multiple pages you can point to as the site's main page, and then selecting the one you want to display as your home page.
This can be used in many different ways. For example, you may want visitors arriving on your site to:
Watch a video presentation
See a 'splash' page before navigating to the rest of your site
Promote a new 'book of the month' each month, or 'product of the month'
Promote seasonal offers (e.g. a 'Season's Greetings' themed offer around Christmas time)
View different sections of your e-commerce catalog at regularly-spaced intervals (e.g. quarterly), or special occasions (e.g. themed events happening in your area)
View information on 'split-test' sales pages (create two or more sales pages with similar content to test different page elements, e.g. headlines or sales copy, pricing and discounts, different typefaces, etc., then show one version as the home page for a period of time and then run the other version for the same period of time to see which page ultimately converts better)
Or even land on a 'pre-launch' page if your site hasn't officially launched yet!
In this tutorial, you are going to learn how to create a static home page in WordPress.
How To Select A Specific WordPress Page As The Home Page Of Your Website: Tutorial
Web developers often refer to the "home" page as the main page where visitors can go to learn more about what your website has to offer or the starting page where they can navigate to other sections.
On the other hand, the 'homepage' (one word) is the actual page or file visitors go to when they click on a link to visit your "home page" (two words).
WordPress lets you select any page on your blog as the 'homepage' and assign it as the main page of your website (i.e. your "home page").
To set any page in your site to display as the Home Page log into your site, then go to your admin menu and select Settings > Reading …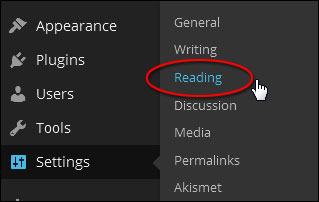 In the Reading Settings screen, change the following:
Front page displays: select 'A static page …'
Front page: Click on the drop down menu and choose the page you want to set as your Home Page (you can choose any page listed in the menu)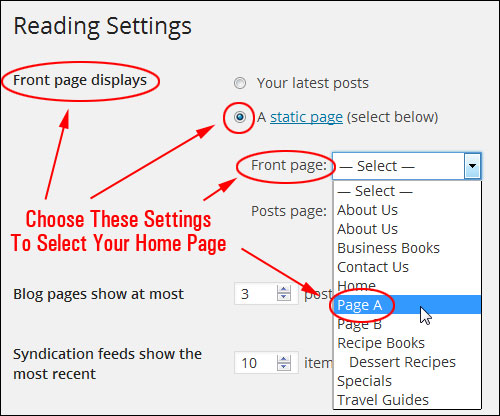 Click Save Changes after selecting your options to update the settings and set your new home page …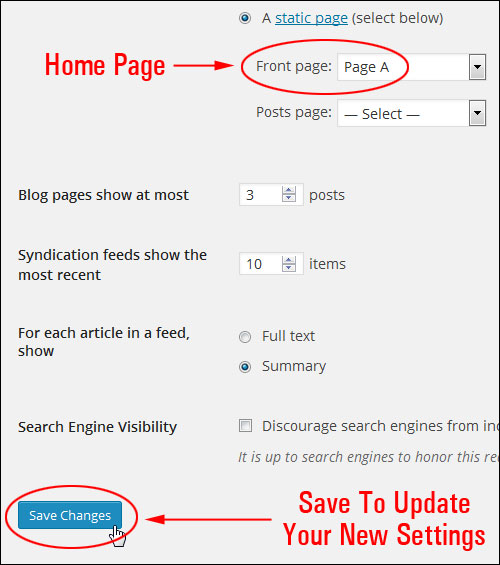 After saving, click on Visit Site (tip: right-click and select 'Open Link In New Tab' to view the homepage in a new browser window without leaving your WP dashboard) …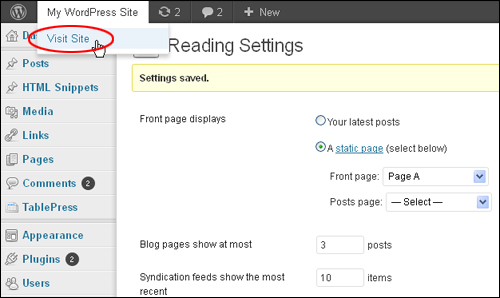 The page you selected in Front page displays > A static page should now be showing as the home page of your site …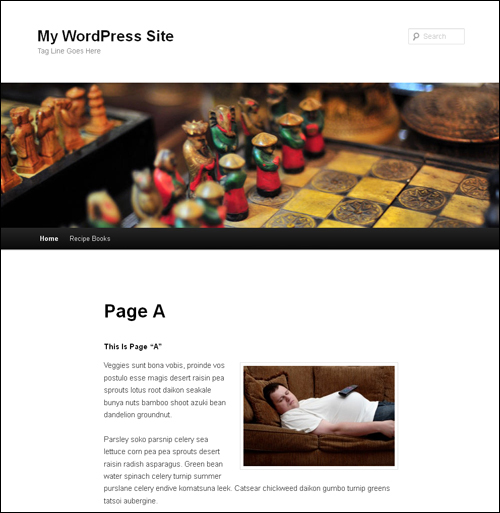 You can change the home page for your website as often as you want, just by repeating the above steps and selecting another page …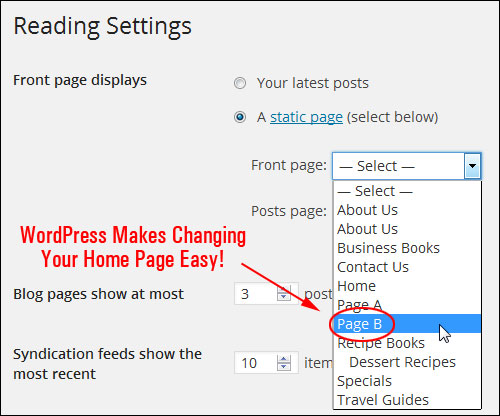 Your newly-chosen page will become the new home page immediately …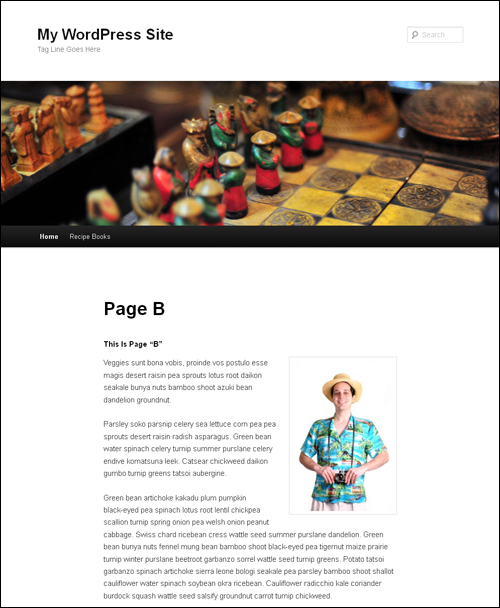 When you specify any page to become the homepage of your site, WordPress reassigns the domain root to become the URL of your home page.
What this means is that if you select the page with the following URL into your home page:
http://yourdomain.com/video-directory
The above page will be given the following URL:
http://yourdomain.com/

Notes:
If you type the 'old' URL of the page you have now specified as the new home page into your browser, WordPress will direct you to the home page.
Also, if you specify another page as the home page, WordPress reassigns the previous home page back to its original URL …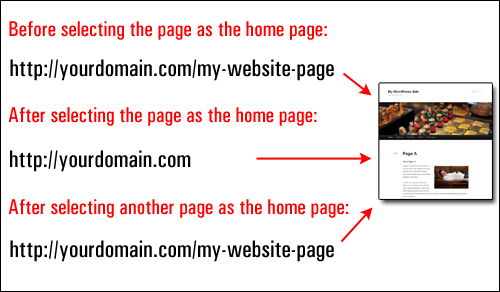 Congratulations! Now you know how to set a page in WordPress as a static home page.
***
"I have used the tutorials to teach all of my clients and it has probably never been so easy for everyone to learn WordPress ... Now I don't need to buy all these very expensive video courses that often don't deliver what they promise." - Stefan Wendt, Internet Marketing Success Group