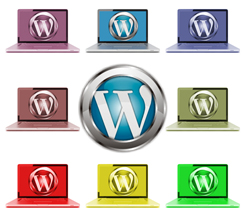 Depending on what you plan to do online, you may need to set up multiple WordPress websites or blogs on different domains. For example, you may want to offer WordPress services to local businesses, build a network of niche blogs to promote affiliate offers and earn revenue from advertising, etc.
Managing multiple WordPress sites on multiple domains requires a methodical approach, as keeping everything updated and backed up – plugins, themes, and the latest version of WordPress itself can become quite a chore.
Fortunately, there are tools that can help you. In this tutorial, we explore WordPress plugins you can use to manage multiple WordPress websites on different domains.
Managing Multiple WordPress Sites
Here are some WordPress plugins and tools you can check out for managing multiple WordPress sites: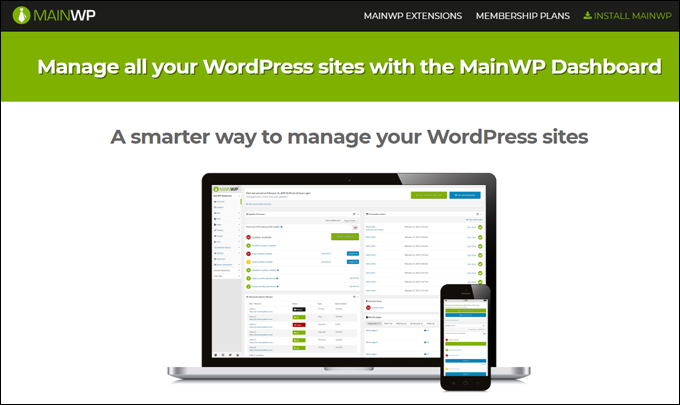 (MainWP)
MainWP is a powerful, and flexible tool for managing multiple WordPress sites. The core services of MainWP are free for unlimited sites with premium extensions that provide additional functionality and services as required.
The MainWP dashboard provides an intuitive interface for managing and updating all your plugins and themes with one click. The tool checks the status of all your plugins and themes and will notify you if these need updating.
You can also access your site admin areas from the dashboard after adding the login credentials.
For more details, go here: MainWP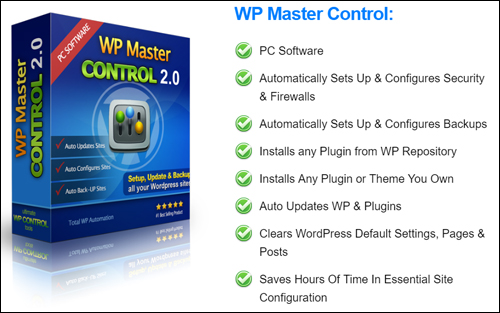 (WP Master Control – Total WordPress Automation Software)
Do you plan to build or manage multiple WordPress sites?
WP Master Control 2.0 is a set-and-forget tool that allows you to set up, secure and back up all of your WordPress sites with just a few clicks and can save you hours of work by automating essential WordPress tasks on both new and existing sites, such as: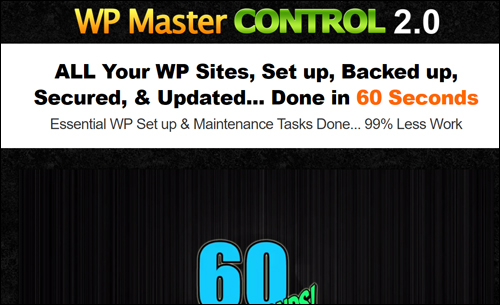 (WP Master Control – Set Up, Secure, Back Up & Update Multiple WordPress Sites)
To view a demo and learn more about this powerful tool, go here:
(ManageWP)
ManageWP lets you access, manage, update and backup all your WP sites from one powerful dashboard. It also offers one-click access, easy management, and effortless upgrades.
For more information about ManageWP, visit the plugin website below:
WP Pipeline is a WordPress plugin that you install on a separate WordPress site in any domain name that you own. Further below in this tutorial we also discuss methods for ensuring that your installation remains private and securely protected.
Once installed and configured, the plugin allows you to manage multiple WordPress sites from just one central location (i.e. the WordPress admin area in the site where the plugin was installed) …
For more information about WPPipeline, check out this tutorial, or visit the plugin website here: WP Pipeline
Hopefully, you have found the above information useful if you need to manage multiple WordPress websites or blogs setup on different domains.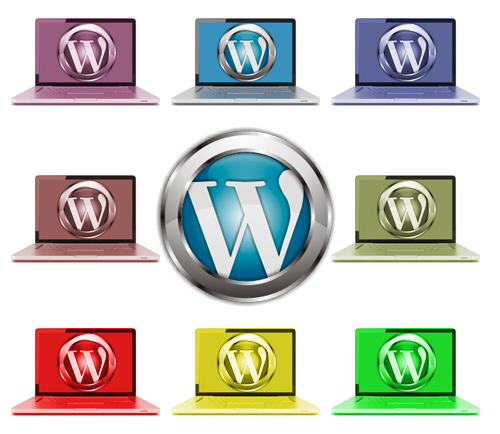 ***
"These tutorials have so much information and are easy to understand. If you use WordPress or plan to in the future these will help you with everything you need to know." - Valisa (Mesa, Arizona)
***