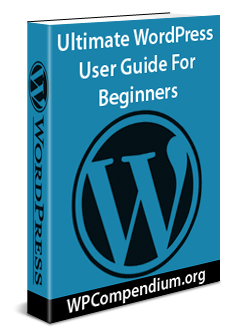 Round Corner, Australia – December 29, 2016 /NewsNetwork/ —
WPCompendium.org announces the launch of downloadable step-by-step tutorials on all aspects of using the WordPress platform. The tutorials are designed for use by non-technical users. The tutorials are available online free of cost and include thousands of detailed screenshots and links to additional information.
***
WPCompendium.org announces the launch of their comprehensive online user guide covering all aspects of WordPress usage for beginners. In a constantly changing and evolving online space, this is a very useful and essential tool and includes hundreds of detailed and up-to-date WordPress tutorials.
For more information visit https://wpcompendium.org
According to Martin Aranovitch of WPCompendium.org, "over a quarter of all websites around the world are now being powered by WordPress. Many businesses have WordPress-built websites, but may not know this, as it's not something that web developers or web designers will necessarily educate their clients about. WPCompendium.org provides hundreds of detailed step-by-step WordPress tutorials created specifically to educate non-technical users about the benefits of using WordPress and to help businesses achieve the results they want online with no coding skills required."
Websites are an essential part of a firm's marketing and digital business strategy. In the Digital Age, having a successful online presence can mean the difference between business success and failure. Businesses also need training on how to use their websites to get the results they want online. Most website owners, however, are not technical-minded users and many businesses do not receive adequate training on how to get the most out of their websites. As a result, many are put in a situation where they either end up having to hire web developers, web designers and technical experts to use, manage, and market their website, which can significantly increase their running costs, or having to learn how to do it themselves from 'how-to' ebooks and guides, which can be very time-consuming and frustrating.
According to Martin, "the problem with buying 'how-to' ebooks and guides on using WordPress is that WordPress is constantly evolving and the information can quickly become outdated. Most WordPress tutorials are aimed at technical people with coding skills and the information tends to be scattered in bits and pieces all over the web. All of the WordPress tutorials on WPCompendium.org are online, free of cost, organized in logical sequence, and written specifically for people who don't want to learn how to code. Having the content online also makes it easier to keep all of the information up-to-date and linked with other relevant tutorials. This is very important, especially when you have hundreds of tutorials with interlinked content."
WPCompendium.org's user guides and tutorials for beginners also addresses the dilemma WordPress website owners face when it comes to hiring technical experts to get things done or wasting countless hours searching for information online.
"The Ultimate WordPress User Guide For Beginners helps business owners and their staff get the most out of their WordPress website, saving them considerable time and money in the process. If you own a WordPress website and want to learn how to get things done quickly and inexpensively, the tutorials listed in the guide are an ideal place to start. The guide walks you step-by-step through all of the basics of using WordPress, allowing you to create, edit, and publish your content online without the need to touch code, or hire professionals or technical experts. You can learn at your own pace and come back to the site whenever you need help or more information. All tutorials can also be accessed within the WordPress dashboard using a plugin called WPTrainMe (wptrainme.com)."
The tutorials at WPCompendium.org are the result of over 10 years of expertise with WordPress and six years of content writing. The WordPress User Guide For Beginners can be accessed online or via a downloadable PDF for free at https://wpcompendium.org/wordpress-basics/ultimate-wordpress-user-guide-for-beginners.
Interested parties can find more information by visiting the link above or watching this video:
For more information, please visit https://wpcompendium.org
Contact Info:
Name: Martin Aranovitch
Email: media@wpcompendium.com
Organization: WPCompendium.org
Address: PO Box 48, Round Corner, NSW 2158 Australia
Source: NewsNetwork
Release ID: 157375
Published by DistributionPress.com
***
"I have used the tutorials to teach all of my clients and it has probably never been so easy for everyone to learn WordPress ... Now I don't need to buy all these very expensive video courses that often don't deliver what they promise." - Stefan Wendt, Internet Marketing Success Group
***