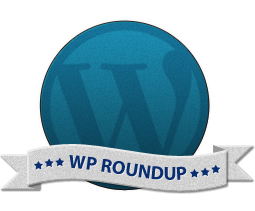 In addition to providing hundreds of FREE WordPress step-by-step tutorials that show you how to build, grow, and manage your own website without coding skills, we also want to keep you up-to-date with some of the latest resources and plugins created to help WordPress users by third-party developers.
***
New Resources For WordPress Users
With an active global community of thousands of WordPress developers, every week new plugins, themes, and resources are released and/or improved for the benefit of WordPress users. Below are just some of the new product releases that we have come across this week: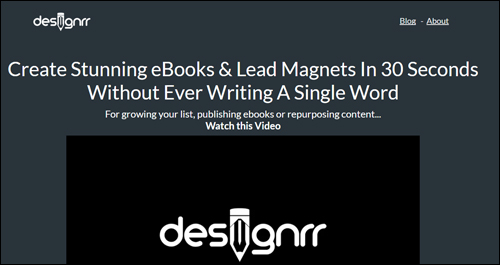 (Designrr – Create eBooks and PDF lead magnets)
Designrr allows you to easily create PDF eBooks in a couple of minutes by simply copying and pasting a webpage or blog URL.
All you need to do to create a PDF eBook or report is copy and paste a URL from a website or blog …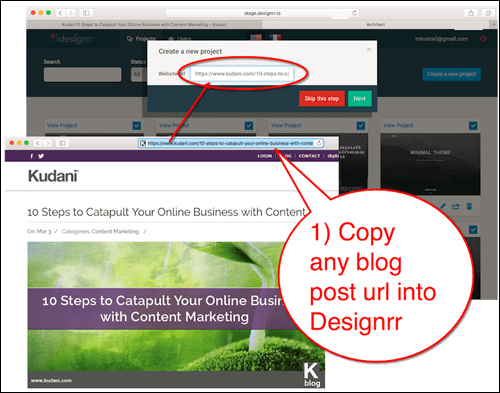 (Step 1 – Copy and paste a URL)
Choose a template …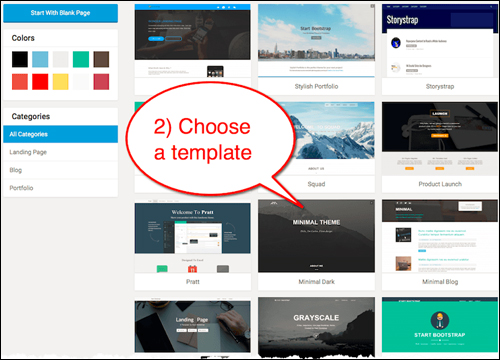 (Step 2 – Select a template)
Adjust your design to suit your needs …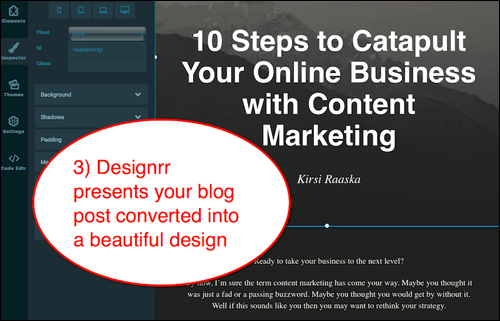 (Step 3 – Customize your design)
Save and publish …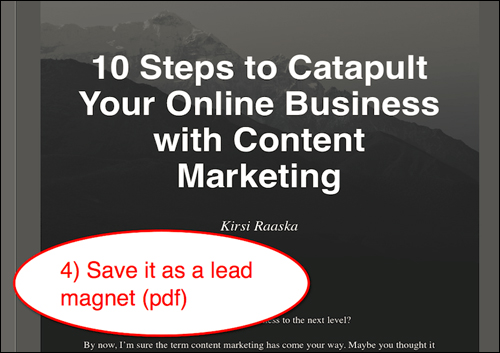 (Step 4 – Publish)
You can use this tool to create ebooks or reports that will help drive traffic from slideshare and other PDF sites, create a lead magnet to increase leads, repurpose your content, and monetize your content.
Designrr saves you time and money creating PDF ebooks and reports from webpages by providing a designer tool with ready-made templates, images and graphics. If you don't have a webpage you can still paste in content from sources like Microsoft Word. With the PRO version, you can also import multiple posts (maximum 3 on standard license)
For more details, visit the site below: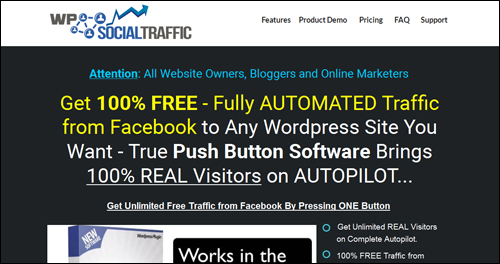 (WP Social Traffic – Facebook Traffic Generation Plugin)
If you are looking for a "set and forget" WordPress plugin to leverage Facebook fan pages and groups to drive traffic to your posts or pages, you may want to look at WP Social Traffic.
WP Social Traffic publishes a post on your Facebook fan page about your website or blog. It then finds related fan pages and groups and shares your posts on these. This process is automatically repeated with each new post you publish to engage audiences on Facebook and drive more traffic to your site.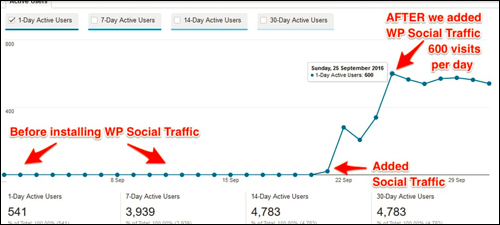 (Drive more traffic to your site from Facebook. Image source: WP Social Traffic)
WP Social Traffic requires no coding skills and gives you full control over how your posts look on Facebook.
Note: We have not installed this plugin on WPCompendium.org as we already automate our content syndication to Facebook using the processes described in our WordPress Traffic Automation Blueprint, but the developers of this plugin guarantee that this method will allow you to leverage traffic from Facebook pages and groups without being spammy or violating any rules.
To learn more about this plugin, go here: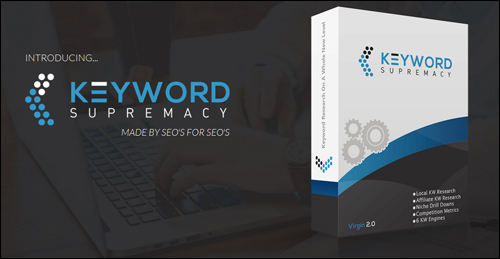 (Keyword Supremacy – SEO Keyword Tool)
Keyword Supremacy is a powerful new keyword tool that allows you to perform various keyword research functions, including:
Affiliate keyword research
Adsense keyword research
Local keyword research
eCommerce keyword research
Amazon keyword research
eBay keyword research
and more!
Keyword Supremacy taps into the auto-suggestion feature of sites like Google, Yahoo, YouTube, Alibaba, Amazon & eBay in 4 different ways for each engine (Before, After, Middle, Beside) and provides important metrics like local and global monthly search, CPC, and Adwords competition for keywords.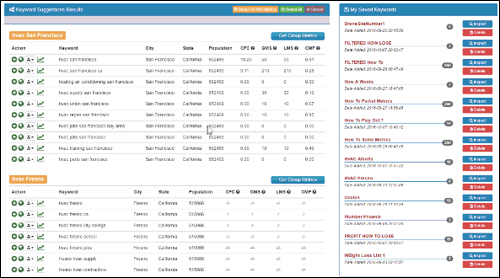 (Keyword Supremacy helps you discover many hidden keyword opportunities)
To learn more, go here: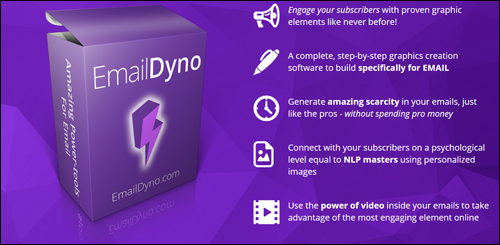 (EmailDyno – Create Better Converting Emails)
If you plan to run email marketing campaigns, EmailDyno can help to improve click-through rates with your subscribers.
EmailDyno works will all email services and provides a complete, step-by-step graphics creation software built specifically for email and allows you to engage with your subscribers using proven graphic elements like countdown timers (for creating scarcity in your emails), personalized images, video overlays, and integrated analytics reports.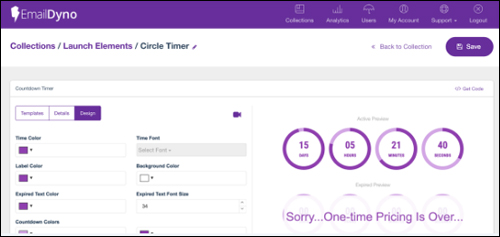 (Convert more subscribers with graphic elements like countdown timers)
To learn more, visit the site below: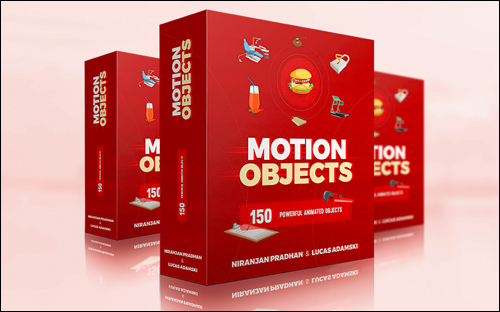 (Motion Objects – Powerful Animated Objects For Video Marketing)
If you do any video marketing as part of your content marketing, you may want to look at the time-saving collection of animated objects from Motion Objects.
Adding engaging animated objects to videos can help boost your conversions. Motion Objects allows you to save time and money creating videos to promote your business using copy and paste animated objects that are designed to work with all video creation tools (e.g. VideoMakerFX, Explaindio, EasySketchPro, Camtasia Studio, etc.) …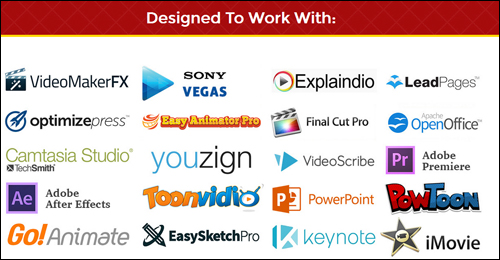 (Motion Objects works with all video creation tools)
To learn more about this tool, go here:
New WordPress Themes
Just as many new WordPress plugins are released on a regular basis, there are also many new themes being released every month by professional WordPress theme developers.
For example, here's a great new WordPress theme that has just been released …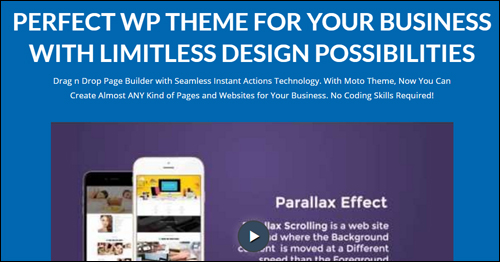 (Moto Theme provides limitless design possibilities)
Moto Theme is a powerful WordPress theme that lets you create almost any kind of pages and websites for your business. Whether you need a website to sell products or services, attract new clients, or show your portfolio, Moto Theme can help you design your website and create the right layout for your web pages with no coding skills required.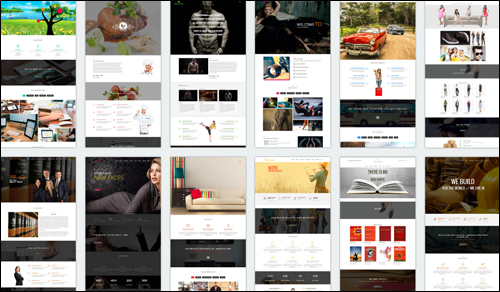 (Moto Theme lets you create almost any kind of web pages)
Moto Theme features a drag and drop editor and live preview technology, allowing you to preview your changes inside the editor without refreshing or opening a new tab.
Additional features include:
Responsive Theme
Drag and Drop Editor with Instant Action Technology
Multi-Purpose Theme (includes One-Page Feature)
Fits Any Niche (21 Ready To Use Templates)
Advanced Theme Options Panel
Advanced Blog Options
Advanced Portfolio Options
Retina Ready
Unlimited Color Options
Shortcodes
Animation and Effects (including Parallax Effect)
Built-In Menus
Optimized For Speed
E-Commerce Ready (100% Compatible with WooCommerce)
SEO Optimized
Completely Customizable
User Friendly
Excellent Customer Support
and more!
For more details and a demo, visit the site below:
To learn more about some of the companies that provide WordPress users with fully customizable mobile-responsive WordPress themes that will suit your specific needs and explore their latest themes, see the tutorials below:
For the latest WordPress Themes from Envato Marketplace, see the "WordPress Themes Directory" section on the sidebar menu.
WordPress Updates
To learn about new WordPress features, improvements, updates, and bug fixes, see our WordPress Updates section.
We hope that you have found this information useful. If you are looking for a cost-effective way to start or grow your business online, we recommend choosing WordPress and going through our hundreds of FREE WordPress tutorials for beginners.
***
"This is an awesome training series. I have a pretty good understanding of WordPress already, but this is helping me to move somewhere from intermediate to advanced user!" - Kim Lednum
Disclaimer: We have no association with WordPress, Automattic, or any of the WordPress-related products mentioned or reviewed on this site. We may derive a financial benefit or affiliate commission from purchases of third-party products mentioned on this site. All product images are the copyright of their respective owners and comply with all license terms and agreements of use.
***
Was this post useful? Feel free to share this page with anyone thinking of starting a business online using the social buttons below.