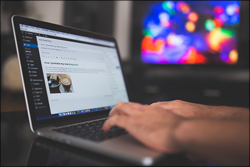 This tutorial is part of a series of tutorials we provide on content marketing and web content creation!
We recommend subscribing to our FREE content creation course for more information, tips, methods, and strategies on ways to create great content for your website or blog.
***
Guest Blogging Strategies
In the previous tutorial of our Guest Blogging series, we looked at Guest Blogging Basics.
Now that you hopefully understand the basics of guest blogging, let's go over some effective "insider tips" that will help you get your posts accepted more easily on guest blogging sites.
Getting your content published on highly visited sites and blogs can help give your business a tremendous boost. There is, however, a lot of competition to get published as a guest blogger on sites that are very popular. It's important, therefore, to be prepared in order to give yourself the best chance of having your content accepted by other sites and being published as a guest blogger.
Getting Your Blog Posts Published
Below are some proven methods for improving your chances of getting published as a guest blogger:
Establish Yourself First
Owners of popular blogs that accept guest posts receive hundreds of submissions and requests each day, week or month. They can afford to pick and choose what they will publish on their site and who will benefit them the most. They're not looking for obscure and unknown writers, they're looking for:
Guest bloggers with a large social media following who will promote their newly published content to their followers (and drive a whole new audience to the blog owner's site),
Experts. Known experts add more credibility to the site and generally have a loyal audience of readers (who will drive a whole new audience to the blog owner's site).
If you don't have a social media following (yet) or you're not an established expert (yet), then you need to establish yourself first before you submitting guest articles to well-trafficked sites.
Here are some things you can do to help get established:
Showcase your expertise. Adding quality content to your own site or blog that showcases your expertise is the best way to start. Commit to posting regular content of substance as the building blocks that will help establish you and your business online over time.
Set up professional profiles on all major social media networks (i.e. LinkedIn, Twitter, Facebook, YouTube, Google+, etc.). Make sure that everything you add to these sites reflects a professional and mature approach to presenting content online. This includes your photo, using your real name or business name, adding quality articles and posts, etc. Just like most employers nowadays, many blog owners will most likely research your social profiles when considering your submission, so make sure that you present yourself well.
Build a following on your social networks. As mentioned earlier, many blog owners expect you to notify your followers and subscribers whenever you post new content and drive new traffic to their site. Blog owners can see how many people are liking your content or following you on social sites, and will use this information to base their decision. To build a following, start by publishing quality content on your own site, then use this to get published on smaller sites, create an information product like an e-book or a special report, or publish a book on Kindle. Use whatever content you have and any exposure online to build a list of subscribers and then invite your list to follow you on your social pages.
Follow and befriend known players in your niche. There are lots of ways to start developing a relationship with people who are well-known in your niche. Start by being a generous "giver". For example, you can create positive posts about them or quote what they have said or done and publish these on your blog with a trackback. Follow their social media pages. Tag, like, share and repin their content. Post thoughtful comments on their sites, forums and social media that add and contribute to their discussions.
Become an affiliate. Making money for people is often one of the best ways to open new doors.
Start a personal dialogue. Some forums and online communities allow you to send a private message to other members and participants. Once you have familiarized yourself with the etiquette of the forum or online community and made some meaningful contributions, you may see an opportunity to start up a private conversation with other influential members.
Attend live events. Attend face-to-face industry events like trade shows, workshops and seminars, and online events like webinars and get to know people personally.
Become an integral part of the niche or online community you want to grow in. Join discussions, especially discussions on their blogs, Facebook Groups, LinkedIn Groups, even private forums. In order to establish your presence online in any niche, you will need to invest time doing things that add value to that niche. There's really no shortcut around doing things the right way.
Avoid doing things that can set you back or destroy your reputation. For example, don't buy "fake" followers to inflate your social media numbers or exaggerate your achievements and results.
As you start building and establishing your presence in your niche, you will find it easier to get accepted into wider circles offering bigger and better opportunities.
Find Influencers
Every niche and industry has well-known and respected people who publish blogs promoting that industry or niche. Create a list of the "celebrities and influencers" in your niche and, as you start getting to know "who's who in your zoo" add their names to this list.
An easy way to start is to join a few good lists from popular bloggers, marketers, and writers in your niche. After a while, you will get to know who gets talked about a lot in your niche, who has a large social media, blog, newsletter or forum following, who has written a best-selling book, build a large and loyal readership or sold a record-breaking product in your niche and so on.
Find as many influencers and big players in your game as you can and continually add new names to your list. Go to Google and begin searching the names on your list as well as niche-related keywords. Go through the top search results in the organic listings (not the paid ads). Organically-ranked sites have earned their reputation by publishing great content (as opposed to buying their way to the top using paid advertising). See if these sites have a blog or publish content in any way that you could make a positive contribution to. If they do, start another list for potential sites you can approach as a guest blogger, and add the site to your list. Note who owns the site. These people are also influencers in your niche.

Tip: If you get top search results displaying images of authors, add these to your list as well.
You will want to build relationships with as many influencers in your niche as you can. This will also help make getting published on their blogs easier.
Target The Right Sites
You will want to make a list of the best blogs in your niche or industry that offer guest blogging opportunities.
Once you have a list of influencers, run a search on Google to see where they publish content online. Add these sites to your list, as you will also want to publish your content on these sites. Visit their website to see if they list where their content is being published and search their social media pages to see if they have tweeted or posted links to places where they are publishing content.
To grow your list of potentially suitable blogs to target, create a list containing the main keywords in your niche, and then search Google for sites that accept guest content by adding your niche keywords alongside search phrases like:
guest article
guest author guidelines
submit blog articles
become a contributor
guest posting guidelines
submit article contributions
how to submit your article
become a guest blogger
become a guest author
write for us
publish on our site
etc.
Keep adding new sites to your list. Make this list a "work in progress" and continually add new sites to your list as you come across these. Once you have a list of sites that accept content from guest authors, the next step is to eliminate sites that are not worth going after.
You will want to make sure that:
The site is specifically targeted to your niche (e.g., not a general article directory).
The site is not spammy-looking. Only approach sites that offer high quality, useful content. A few ads are okay, but too many ads interrupting content and distracting readers are not.
The site engages visitors. Look at how many relevant comments posts attract.
Ideally, you should be publishing to attract real readers. If you are publishing content mostly for SEO purposes (e.g. backlinks), then you will want to make sure that the site is not blocking link juice from search engines with "nofollow" tags on content hyperlinks.
The site is "talked" about positively on social media and linked to by various other sites on Google (you can check this by doing a search for "link:domain.com" and replacing "domain.com" with the blog domain).
Earlier, we talked about the basic steps you should follow to get your content published on other sites. This includes doing research, understanding and following submission guidelines, observing content formatting styles, publishing high-quality original content, making sure your content is delivered free of errors, observing deadlines, etc.
Ask For The Business
What if you find a great site that you would love to publish your content on but there is no hint of "guest blogging" allowed anywhere on the site?
Simple, just ask.
Don't send them any content just yet. Just make an inquiry and ask if they would consider publishing unique high-quality content that would add value to their visitors.
State your name and briefly explain the benefits that you can bring to the table (e.g. free content, free traffic, educate their readers about "xyz"), show the site owner that you are familiar with their site and that you have done your research (e.g. mention a recent article they published or discussion that peaked your interest), explain who you are and your area of expertise (see earlier section on getting established) and offer to send them links to samples of unpublished original articles that you have written. Ask them if they would be open to discussing the possibility of allowing you to contribute an original item of expertly written, high-quality content for review and possible publishing on their site for free.
More often than not, with sites that aren't actively soliciting content, you will be turned down, so expect this. However, if you ask in a professional and courteous manner and, even better, if you ask after developing a relationship or friendship with the owner, you may just get a "yes".
Summary
Guest Blogging on highly visited sites can help give your business a major boost, but these sites are also heavily sought after. Using the right approach can get you published on these sites.
Action Step
Follow the steps above to learn how to target and approach people and sites that will give you the best opportunity of getting your content published as a guest author.
To start finding guest blogs that you can approach with your guest publishing proposal, see the tutorial below: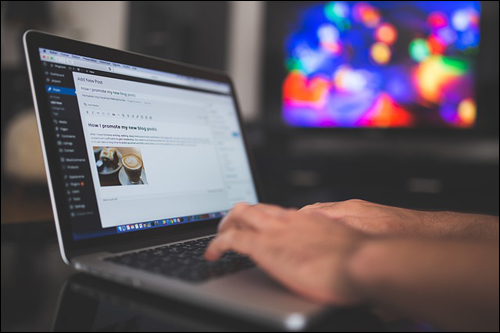 (Can your website or blog use content from guest bloggers? Source: Pixabay)
***
"If you're new to WordPress, this can stand on its own as a training course and will stay with you as you progress from beginner to advanced and even guru status." - Bruce (Columbus, Ohio)
***