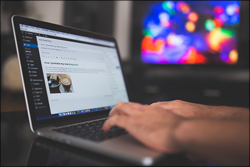 This tutorial is part of a series of tutorials we provide on content marketing and web content creation!
We recommend subscribing to our FREE content creation course for more information, tips, methods, and strategies on ways to create great content for your website or blog.
***
Guest Blogging Basics
In this tutorial series, we explore Guest Blogging – an effective strategy that allows user-generated content to be published on your site and to publish content on other websites and blogs.
What Is Guest Blogging?
Guest Blogging or guest blog posting is an effective way of getting your content published and distributed online.
Guest Blogging benefits both guest bloggers and blog owners. Guest bloggers provide User-Generated Content (UGC) for someone else's site and get increased exposure for their business, and blog owners that accept guest blog posts have an effective channel for getting UGC published on their site.
The main benefit of posting on other blogs as a guest blogger is to tap into a source of established traffic with a targeted audience.
This also means that there is very little point guest blog posting on sites that get no traffic or a general audience.
You will need to do some research to identify blogs that are aligned with your brand and that already have an engaged and active following that you can tap into. You will also need to convince the owner of the blog to publish your posts, especially on a very active blog.
You can find lots of guest blog post companies and directories by searching for things like "guest blog posting service" online. Just be aware that posting content through a guest blog posting service is a strategy that is often used by website and blog owners to try and get backlinks to their site and increase their search engine rankings, rather than as a means of connecting directly with your target audience.
If you want your content to reach potential customers directly using guest blog posting, then we recommend doing your own manual research to find sites that attract and engage a loyal readership.
As we've said earlier, the more active the blog, the more challenging you will find to get your posts accepted. The best way to ensure that your posts will be accepted and published is to spend time getting familiar with the blog or site you would like to post on. You want to make sure that your content fits with the blog you'll be submitting posts to, otherwise, your posts will not be shared and may even get rejected. If you do find a great site, then we recommend preparing a list of blog post topics and have some of those topics possibly already expanded into posts that are ready to be published.
Understanding Guest Blogging
It's important to know the difference between guest blogging and blog comment posting. Anyone can comment on a blog post. Basically, you leave your comment and wait for the moderator of that blog to approve it.
Guest blogging is different. You are seeking permission from the blog owner to get your article or blog post published on their blog. Submitting guest posts and getting your article published on someone else's blog can create far more exposure for your business, get your content shared around and create links to your website than leaving a comment on someone else's blog.
The Basics Of Guest Blogging
There are certain basic rules to successful guest blogging.
The first rule is to do your research. Study the blog you plan to approach with your request to learn what types of posts are being published on the site. Make a note of things like the length of the posts. Are most posts written as 3 to 5 sections with short paragraphs for each section? Do they include images, or are they mostly text-based? If they include images do you have to supply them with your articles (e.g. screenshots.)
Study the style of the language and terminology being used. Is this something you can easily match? If you can, then your chances of being accepted as a guest blogger will increase significantly. If not, then move on. There is no point trying to write content for a site that focuses on topics or areas of expertise that are not in your range or ability to contribute.
Follow The Guidelines
When submitting guest post ideas, it's important to follow any submission guidelines posted on the site. Blogs that have any degree of authority online or that attract a decent amount of visitors tend to get inundated with requests and submissions. Keep in mind then, that the blog owner has to work through a backlog of submissions to select those he or she feels will be a good fit for their blog.
Blog owners publish guidelines specifically to filter out people who can't follow instructions. If you don't submit according to their guidelines, you will probably not even get a look in, let alone have a chance of being accepted.
Read through the submission guidelines and if you are unclear about anything contact the site owner. This will ensure that your proposed submission meets their guidelines and give you the best chances of being accepted and having your articles published.
Contacting Blog Owners
Once you have done your research, studied your intended blog and followed its submission guidelines, you need to think about how to approach the blog owner.
Most blog owners will have a preferred way of being contacted. Some will just have an email address, or they may have a submission form. If your submission or proposal gets approved, some blog owners may want you to contact them via Skype to discuss more details about your proposed article.
Remember to follow all submission processes as requested, and send in your information together with the topic you are proposing for your guest post. Include any information or links to examples that you feel highlight your experience and expertise and can improve your chances of being accepted as a guest blogger, but remember to also keep your information as concise as possible.
Writing Your Blog Post
If your proposed blog post or article idea does get accepted, it will probably need to be submitted by a specific deadline. Commit to delivering your article on time, but remember to make the process enjoyable while also making sure that your submission is something that you can be proud to publish on any site.
After writing your initial draft guest post, leave it alone for a few hours or overnight. Then go back and check the following:
The content reads well and the points made in your article are clear.
The content is free of grammatical or punctuation errors.
The guidelines have been met and your content has been formatted correctly.
Once you are gone through the above checklist and are happy with your article, submit it as per the guidelines and ask the blog owner when you can expect the post to be published, so you can respond promptly to any comments or questions.
After Your Guest Post Is Published
The work of being a guest blogger doesn't end with your article being published on someone else's site. You still need to actively care about what happens to your post and be willing to reply to visitors' questions and comments.
It's bad etiquette and inconsiderate to abandon the responsibility of answering questions to the blog owner. You probably have specific knowledge that makes you the more qualified of the two to answer questions from blog readers. Being actively involved in managing your post and reply to readers' comments and questions not only shows professionalism on your part, it also helps to position you as an expert in your field and helps you build a relationship with the blog owner, opening the door to possible future invitations and opportunities to write again or contribute in other ways that would benefit you further.
If your post attracts lots of questions from blog readers, contact the blog owner and offer to write a follow-up post (or use these questions as a source of new content for your own site).
Being actively involved with your post is the reason why you need to find out exactly when your guest post will be published, so you can plan to follow up with any activity on the comments thread.
And once you have published your first article as a guest blogger, use your published post as an example for your next article proposal.
Guest Bloggers – Best Practices
As we've just seen, there is a basic roadmap to follow if you want to experience success as a guest blogger. This includes:
Researching blogs to see if they are a good fit for your content and style of writing.
Understanding and following the guidelines.
Ensuring that the content you submit reads well and is free of errors
Following up and replying to questions and comments thoughtfully and in a helpful way.
Contacting the blog owner to clarify questions and to thank them for the opportunity.
Blog Owners – Best Practices
There are also best practices for blog owners:
Understanding the guest blogging process will save you a lot of time and trouble if you plan to accept guest bloggers on your site.
Publish submission guidelines that state your requirements and your expectations very clearly.
You don't want to "kill off" the main incentive guest bloggers have for submitting their content on your site. Allow guest authors to add at least one link back to their website. Usually, this link gets added to the author byline or resource box.
Don't wait for guest bloggers to find and approach you. Consider advertising in blogging directories and promoting posts and tweets on social sites letting people know that you are actively looking for people to guest post on your site.
After publishing someone's post on your site have some way of notifying guest authors that their post has been published and thank them for their contribution. Include a reminder that you would appreciate if they checked on their post for new comments and questions from time to time and let them know that if they show responsibility for their posts and readers enjoy the content, you will consider offering them a regular guest spot on your blog.
Summary
(Guest blogging benefits)
Guest blog posting is an effective content marketing strategy that benefits both the guest blogger and the blog owner and can help get content about your business published and distributed online.
Action Step
Guest Blogger: If this strategy interests you, begin researching online for sites in your niche that allow and welcome guest blog posting. You can type something like this into a search engine: "[niche] blog guest posting" (e.g. "travel blog guest posting") and start building your list.
Hosting Bloggers: If you plan to allow guest bloggers to post content on your site, you need to begin researching other sites that welcome guest bloggers, study their content guidelines and submission forms and start preparing your own guidelines.
For "insider tips" to help you get your posts accepted more easily on guest blogging sites, see the tutorial below: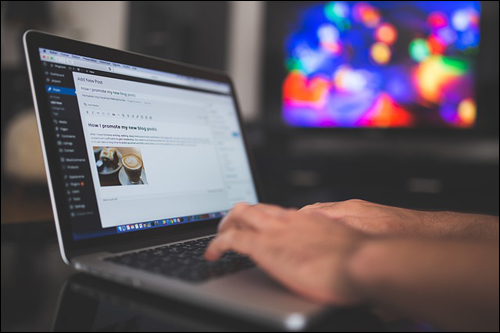 (Can your website or blog use content from guest bloggers? Source: Pixabay)
***
"Learning WordPress has been a huge stumbling block for me. I've been looking for something that covers absolutely everything but doesn't cost an arm and a leg. Thank you so much ... you have just provided me with what I have been looking for! Truly appreciated!" - Tanya
***