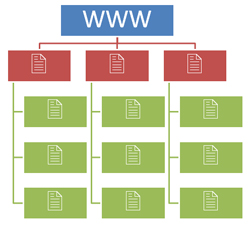 An internal link connects different pages on the same website (as opposed to an external link, which sends visitors to a different website).
Internal linking improves SEO by helping search engines find and index more pages and content on your website. Internal linking also improves navigation for your visitors, keeps users interacting longer with your website, and allows you to cluster posts and articles on related topics.
How To Supercharge Your WordPress Internal Linking SEO
Typically, for a good internal linking strategy to work, you need to publish lots of content on your website. Here on WPCompendium.org, for example, we've published hundreds of detailed WordPress tutorials, so we use internal linking a lot to make it easier for users to navigate the site and access related tutorials and information quickly and easily.
Search engines like Google and Bing reward good internal content linking with better search engine rankings. Internal linking, therefore, is an important and powerful SEO strategy.
If you have lots of content on your site, you can create internal links using the WordPress internal linking tool, widgets like 'Recent Posts,' and plugins like Related Posts.
But … what if you haven't published that much content on your site yet? Is there a way to boost the effectiveness of your WordPress site's internal linking SEO without resorting to blackhat methods that will get your site or content penalized by search engines?
As it happen, yes, there is! In this tutorial, we'll explore a WordPress plugin that lets you create an effective internal linking strategy to supercharge your WordPress SEO even if there's little content published on your site, using completely whitehat methods.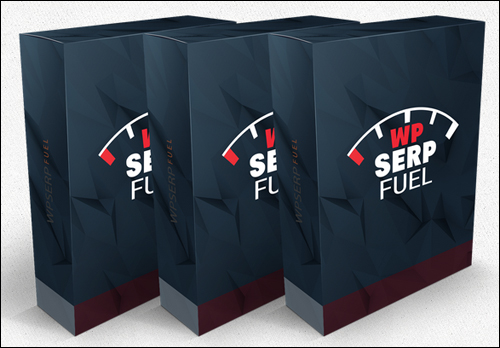 (WPSerpFuel – WordPress SEO Plugin)
WPSerpFuel is a WordPress plugin that creates content-rich internal pages on your WordPress site. These pages link to your main posts intelligently using different anchor texts but are not linked from your main site, so your site visitors don't see these pages, only search engines.
WPSerpFuel generates an SEO friendly RSS feed sitemap containing all of the URLs to every 'fueled' post created by the plugin. According to the plugin developers, this provides more emphasis to every post you publish and helps Google rank your posts more easily.

We recommend exercising good judgement when experimenting with different methods, tools, or plugins to drive more traffic to your site or improve your results. If specific methods or strategies don't align with your values or principles, try something else!
How The Plugin Works
WordPress has a number of built-in features that facilitate site navigation and internal linking to posts and pages. For example, when you create a new post on a regular WordPress site, sidebar widgets like the 'recent posts' widget allow every other post and page on your site to link back to your new post, effectively giving your new post an SEO boost …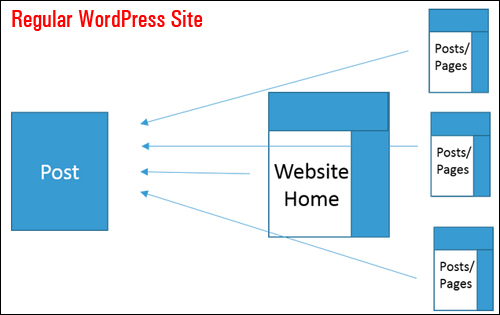 (Regular WordPress site with pages and posts linking to a new post)
As new posts get added, however, older posts get pushed down on the 'recent posts' widget until they no longer show up on the list of recent posts. As older posts begin to lose multiple internal links, they also become harder to find.
Although all posts remain published on your site and can be accessed by users, as older posts get buried under newer posts, they become less relevant, drive less traffic, and their search engine rankings begin to drop.
WPSerpFuel addresses this issue by ensuring that no matter how old your posts get or how buried under new posts they end up, they will continue having internal links pointing to them.
The plugin creates multiple internal links pointing to posts that you specify, using content rich pages and different anchor text of your choice. This allows search engines to continue ranking your older posts …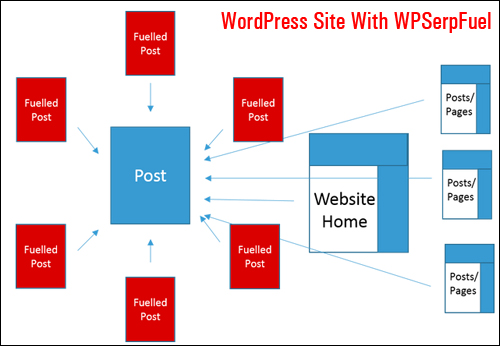 (A WordPress site using WPSerpFuel)
With WPSerpFuel, your SEO rankings are naturally boosted by internal links, so they don't rely on external backlinks to rank content.
Additionally, fueled posts link intelligently to your main post using different anchor text …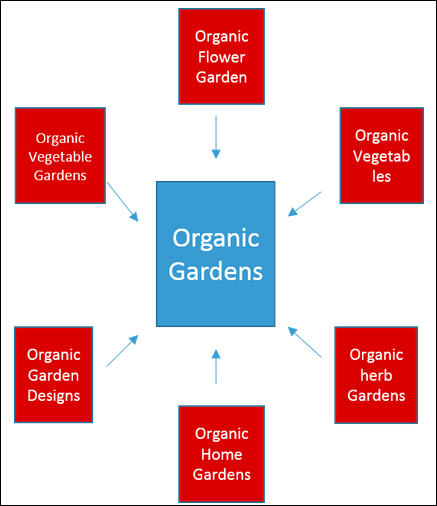 (WPSerpFuel adds internal links to WordPress posts using different anchor text)
After the plugin creates internal links to all of the posts you specify, it generates SEO-friendly RSS feeds for each fueled post, allowing search engines to easily find and index your content and boost your search rankings …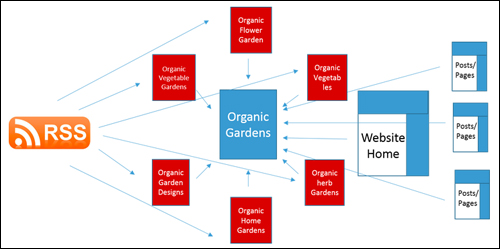 (Use your RSS feed to boost your search rankings)
For example, you can upload the fueled RSS feed to RSS aggregators and auto syndicate fueled posts using applications like SociSynd or IFTTT …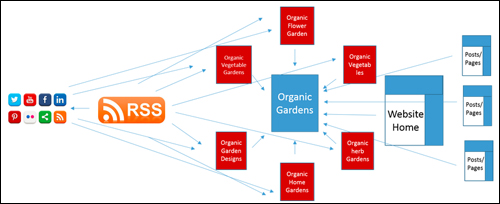 (WPSerpFuel – WordPress SEO Plugin)
You can use this plugin to help a new site get ranked or give an old site with ranked content a boost in the search engines.
For more details, go here}: WPSerpFuel
WPSerpFuel Benefits
The WPSerpFuel plugin can be installed on any self-hosted WordPress site. The plugin doesn't change your site's structure in any way. It simply creates more internal links for search engines to find and index your existing content.
The plugin lets you choose the number of internal links to create, pick the anchor text to use, choose the content for your fueled posts, control how often fueled posts are created, schedule fueled posts, and more.
WPSerpFuel Features
Some of the features of this plugin include:
Create up to 10 internal links to all of your posts, or just the ones you specify.
Add different anchor text keywords to internal links based on suggested keywords from Google.
Schedule and drip-feed fueled posts or publish these immediately.
Auto-generate RSS feed for fueled posts for faster indexing and syndication.
Search and add keyword-related videos from YouTube to improve search relevancy.
Search and add keyword-related images from Flickr.
Integrates with The Best Spinner & Spin Rewriter article spinning tools (learn more about article spinning here)
Article Builder Integration (Get articles for your fueled posts directly from article builder)
Ability to work with proxies (Never worry about any server blocks)
For more details, go here}: WPSerpFuel
Plugin Testimonials
WP SerpFuel is truly a game changer … whatever your doing with WordPress, be it money sites, cpa offers, network sites etc, this piece of software knocks it out of the park when it comes to those very powerful internal linking strategies. We are drooling at all the prospective strategies we will be using with this tool and so far we have only just started scratching the surface. The results have been highly encouraging to say the least, bringing our older content to the forefront once more and the increase in traffic and rankings has been nothing short of awesome … We cannot recommend WP SerpFuel highly enough for any serious marketer. David 'Goldie' Edwards, GoldieSEO.com
WPSerpFuel – Additional Info
As mentioned earlier, internal linking is great when you have lots of posts with lots of related content. The time and cost of generating this amount of content can be significant. Additionally, there is the cost of purchasing or installing separate plugins to add multimedia to your content (e.g. videos and images), query Google for related keywords, create custom RSS feeds, etc.
WPSerpFuel does all of this for you automatically. You can use the plugin to build internal links for child posts and child pages.
The videos below provide more information about the SERP Fuel method:
WPSerpFuel Process
(WPSerpFuel Process)
Building Super Silo Sites
(Building Super Silo Sites)
The plugin offers single and multiple site licenses, free plugin updates for the first year, PDF guides and video tutorials, and a  zero-risk, 30-day money-back guarantee.
To learn more about this SEO plugin and download a  free PDF that explains the SERP Fuel technique, go here: WPSerpFuel – WordPress SEO Plugin For Internal Links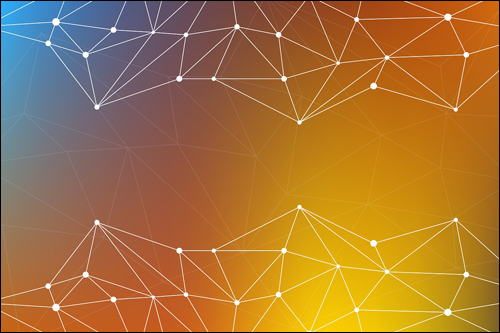 ***
"I am beyond impressed with what you have put together. I can tell that you put a ton of hard work into building what you have. You have the absolute best content on WordPress I have ever seen!" - Robert T. Jillie
***