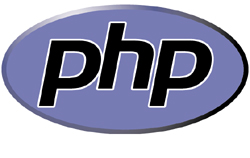 This tutorial is part of our WordPress Management tutorial series. In this short tutorial, you will learn how to quickly determine what version of PHP your server is running from your cPanel account.
***
How To Tell What PHP Version Your Server Is Running
When you are managing a website or trying to install a new application, there may be times when you (or your web developer) need to know what PHP version your server is running.

Note: If you are not running a server that uses cPanel, then simply ask your host provider, or use the alternate method provided at the end of this tutorial.
How To Determine The PHP Version Of Your Server Using cPanel
To determine the PHP version of your current WordPress installation, log into your cPanel account …
Once you have logged into the control panel area, click the 'expand stats' link at the bottom of the sidebar menu …
Scroll down the expanded stats sections until you find the 'PHP version' number. In the screenshot below, the PHP version is "5.3.28" …
Determine Your Server's PHP Version – Alternate Method
Here is an alternate method you can use to determine the PHP version of your server.
Open a new, blank text file, and type in the code show below (or just download the file we provide for you at the end of this tutorial) …
You will need to save the file as 'phpinfo.php', as shown below …
When saving the file, make sure to choose 'Save as type: All Files' as shown in the example below …
After saving the file, upload it to the root directory of your server, either using FTP or via cPanel's File Manager …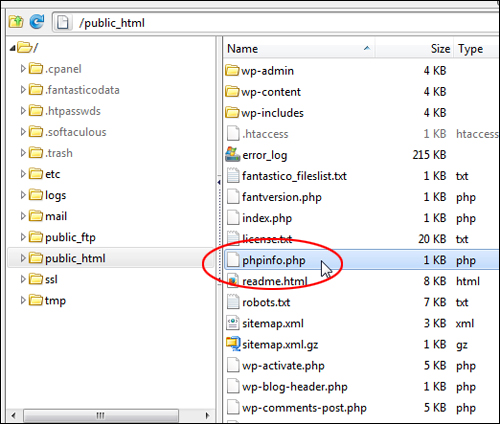 After the file has been uploaded to your server, open up a new browser window and type in the URL address pointing to the file you have just uploaded, e.g. …
A page with technical information will display on your screen, with the current PHP version of your server displayed at the top of the page, as shown in the screenshot below …
(PHP Version Information)
Congratulations! Now you know how to determine the PHP version of your server.
***
"This is AMAZING! I had learnt about how to use WordPress previously, but this covers absolutely everything and more!! Incredible value! Thank you!" - Monique, Warrior Forum
Disclaimer: We have no association with WordPress, Automattic, or any of the WordPress products mentioned on this website. We may derive financial benefits or affiliate commissions from the sale of products and services advertised on this site. All images remain the copyright of their respective owners and comply with all license terms and agreements of use.
***
Did you enjoy this post? If so, please consider sharing this page with anyone who can benefit from WordPress using the social links below.