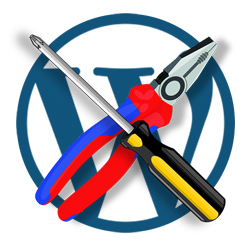 This tutorial is part of our FREE WordPress Management training and WordPress Troubleshooting tutorial series.
In this series of step-by-step tutorials, we show you how to troubleshoot and fix common WordPress errors.

Important: Always back up your WordPress site (files and data) before modifying any files or performing any upgrades or installations! 
If you don't want to back up your files manually, then consider getting professional WordPress help, or use a WordPress backup plugin.
Normally, when you update your software, plugins, or themes, WordPress will temporarily go into "Maintenance Mode."
What can sometimes happen when performing WordPress upgrades, especially if using automated solutions, is that WordPress can get stuck in Maintenance Mode and your site will then display a "Briefly unavailable for scheduled maintenance. Check back in a minute." message as shown in the screenshot below instead of your regular web content …
(WordPress Stuck On "Briefly Unavailable For Scheduled Maintenance")
More likely than not, if you find yourself in this situation, you will not be able to log into your WordPress site or access any other page of your site.
Here is a simple way to fix this problem:
Log into your server using FTP software or via cPanel > File Manager and locate a file in the root folder called ".maintenance" …
Delete this file from your server …
The "failed update" message should be removed the next time you log into your WordPress administration area, refresh your browser, or open up a new browser window and type in your site's URL.
In addition, you should find your site restored and working again …
Sometimes, if the error happens in the middle of the WordPress software upgrade procedure, you may be presented with a "Database Update Required" dialog box like the one shown in the screenshot below …
(WordPress Database Update Required)
If the above screen comes up, just click on the Update WordPress Database button to complete the upgrade process.
You may also want to try changing the permissions of your /upgrade/ directory. WordPress uses the wp-content/upgrade/ directory to create a temporary file used during the installation process …
For the temporary WordPress file to be created, the /upgrade/ directory needs to be writable by the server. To check if this is what is causing the issue, try setting the directory permissions to 777 (or CHMOD equivalent) and retry the auto-update process.
To learn how to set server file permissions, see the tutorial below:

Note: Always use the most restrictive permissions possible for your server files. This may require a little research, experimentation and assistance from your web hosting provider, but it will ensure the security of your files and your website.
If you're still experiencing problems or errors using the auto-update features, here are some additional configuration settings you may want to ask your web hosting company to test or check to see if your issues can be resolved:
Safe Mode turned off
Define FTP Variables in wp-config.php
Server not running suPHP
In addition to the information above, check out this video on how to fix the WordPress "Briefly Unavailable For Scheduled Maintenance" error from the team at MyThemeShop:
(How to fix the WordPress "Briefly Unavailable For Scheduled Maintenance" error. Video: MyThemeShop)
More WordPress Troubleshooting Tutorials
If you experience any other problems with WordPress, please see the tutorials in the section below: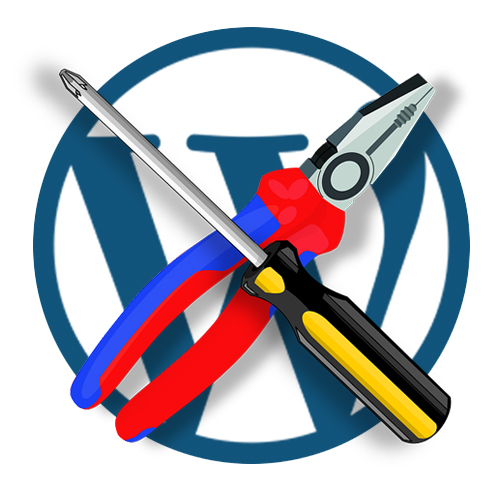 (Source: Pixabay)
***
"Learning WordPress has been a huge stumbling block for me. I've been looking for something that covers absolutely everything but doesn't cost an arm and a leg. Thank you so much ... you have just provided me with what I have been looking for! Truly appreciated!" - Tanya
Disclaimer: We have no direct association with WordPress or any products written about on this website. We may derive a financial benefit or affiliate commission from purchases of any products and services advertised, mentioned or linked from our site. All images remain the copyright of their respective owners and are being used only for illustrative or training purposes.
***
Did you enjoy this tutorial? Please feel free to share this post with anyone thinking of starting a business online using the social buttons below.