"I am beyond impressed with what you have put together. I can tell that you put a ton of hard work into building what you have. You have the absolute best content on WordPress I have ever seen!" - Robert T. Jillie
Basic Web Security And Threat Risk Prevention
As a WordPress user, it's important to treat the subject of computer security, website security and online security seriously and have preventative measures in place to reduce risk and ensure that your site and online business are kept protected and secure.
There are just too many things that can go wrong – every single day web hosting servers get fried, hackers break into accounts, websites disappear without explanation and entire businesses are wiped out. Yours could be one of them.
Protecting your WordPress site is essential for a number of reasons. The most obvious reason for protecting your WordPress site is so you won't lose all of the hard work you've put into building your website and your business.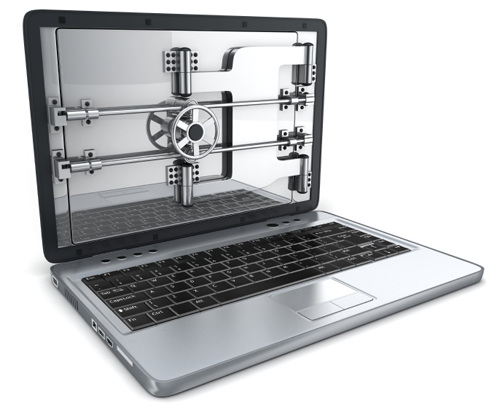 WordPress security is a huge issue. If your site gets overhauled by hackers, attacked by malicious or unauthorized users, or taken down by Google, you'll be left with a huge mess on your hands.
There are many things you can do to add layers of security that will help prevent hackers from getting access to your computer and website accounts.
This section of the WordPress Security Tutorials module includes tutorials on basic web security and threat risk prevention. In this module, we'll explore the basic principles of creating a secure online environment and reducing the risk of online threats. Topics covered in this training section include:
Password Security
User Security
Computer Security
Software Security
Email Security
Browser Security

Some tutorials in this module may require editing your WordPress template or server files. If you need help modifying template or server files please contact a professional or experienced WordPress user for assistance (learn where to get help with WordPress).
Important: Always do a backup of your WordPress site (files and data) before modifying any files. If you don't want to back up your data manually, then consider using professional WordPress support services, or use a WordPress backup plugin.

You can read about a great WordPress backup plugin that can fully automate your backup process here:
 Backup, Clone And Keep Your WordPress Web Sites Protected With Backup Creator Plugin For WordPress
Click below to view tutorials about the importance of WordPress security:
Disclaimer: We are not associated with WordPress, Automattic, or any products reviewed on this site. We may derive financial benefits from purchases of third-party services or products advertised on our website. All product images are the copyright of their respective owners, comply with all license terms and agreements of use are being used solely for illustrative or training purposes.