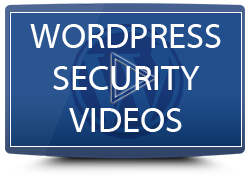 Due to licensing restrictions, we cannot display videos on WPCompendium.org for free. We do, however, provide a complete library of WordPress Security video tutorials inside our WordPress training membership site at WPTrainMe.com (PRO Edition).
WPTrainMe (PRO Edition) includes all of the comprehensive WordPress step-by-step tutorials we publish on WPCompendium.org, plus hundreds of high-quality video tutorials and a plugin that lets you access everything inside your own WordPress Dashboard.
To learn how you can become a member of WPTrainMe for a very low one-time fee, see our special offer page.
WordPress Security Video Tutorials
You can access the WordPress security video tutorials listed below inside the WPTrainMe members' area (or purchase the videos for your own personal use here):
WORDPRESS SECURITY TUTORIALS
The WordPress security tutorials walk you through the process of setting up, securing, and protecting your WordPress site.
VIDEO CONTENT
VOLUME 1 – WORDPRESS SECURITY
These videos explain how to add layers of security to your WordPress site:
More Secure Manual Install [includes Written Steps] – 10:24
More Secure 1-Click Install – 6:41
Secure FTP – 3:22
Secure WP-Config.php [includes Copy & Paste Code] – 5:31
Secure Admin Username – 3:27
Secure Webhosting – 6:20
More Secure Passwords – 2:20
Secure Database Prefix – 6:56
Secure Cleanup [includes Copy & Paste Code] – 6:40
Configure iThemes Security (formally BWS) Plugin – 7:25
Prevent Brute Force Attacks – 5:40
Manual Backup-Break-Restore – 6:15
VOLUME 2 – SECURITY BASICS
These videos show you how to secure and protect your computer, server, and WordPress site from hackers and malware attacks:
Protect Your Computer [Antivirus and Anti-Spyware – Avast and Webroot] (4:07) – Protecting your computer is the first line of defense because malware and viruses in your computer and files could enter the WordPress files that you upload to your site. Malware is often injected via scripts into your code without your knowledge.
Web Server Vulnerabilities (3:58) – This area is often overlooked. If your web hosting company does not update their software frequently to meet WordPress requirements, potential backdoors and security breaches can happen.
WP Database Backups (3:22) – Backing up your WordPress Database is crucial before doing any updates or changes to your site. This video shows you how to backup your WordPress database.
Secure File & Directory Permissions (9:57) – Understanding how file and directory permissions can impact WordPress security is important. In this video, you'll learn how to change permissions of files and folders correctly.
Update All Software (6:14) – Updating WordPress software is one of the first lines of defense. However, updating your software can be challenging, depending on your web hosting setup. This video explains what could happen during this process and how to combat it.
Firewalls (4:47) – Just like protecting your computer with firewalls, in this video you'll learn how to protect your entire WordPress site and block out spam bots.
Monitoring Your Files (5:19) – This video explains how to monitor your files and get notified if someone edits your files without your permission.
WordPress Security Scanners (10:26) – This video compares different WordPress security plugins, focusing on WordPress security scanners to detect malware in your site before it's too late.
PASSWORD MANAGERS
Password Managers provide you with an easy and secure way to keep track of all your passwords. This video series covers 2 powerful FREE Password Managers and how to use them:
Roboform – RoboForm is a powerful password management tool that lets you manage multiple passwords easily and access all of your logins with a single click from your desktop PC, laptop or mobile device.
(Roboform – Password Manager)
Download it here:
KeePass – KeePass is a free open-source portable password manager for PC (Windows, Linux, Mac OS X), with ports available for Android, iPhone, iPad, and more.
Download it here:
VIDEO CONTENT:
Online Security Why (3:48)
KeePass Introduction (2:10)
KeePass Install (4:05)
KeePass Create Database (3:50)
KeePass Add Entry (5:16)
RoboForm Introduction (4:12)
RoboForm Install (3:56)
RoboForm Tour (4:20)
RoboForm Add Logins (5:22)
RoboForm Identities (8:24)
WORDPRESS BACKUPS & RESTORE
These videos focus on how to use the Duplicator Pro site migration and backup plugin to automatically backup and restore WordPress sites, including the WordPress database.
Note: The process of backing up and restoring WordPress sites can be automated using other plugins. See our tutorial on using BackUp Creator for an equally impressive backup and restore plugin to Duplicator Pro.
VIDEO CONTENT:
Part 1: Backup
Why Backup Softwares Are Needed
How To Install And Quick Overview
Setup Storage
How To Set Automatic Schedules
How To Do A Test Backup
Part 2: Restore
How To Upload Files
How To Create A MySQL Database
How To Restore The Backup
WORDPRESS SECURITY – ADDITIONAL VIDEOS
How To Change Password In WordPress Admin
WordPress Security
How To Prevent Brute Force Attacks
Additional Videos – How To Create WordPress Backups
Additional Videos – How To Restore Previous WordPress Backups
Watch These Videos On WPTrainMe
Go To WordPress Security Tutorials
***
This tutorial is part of our WordPress security tutorial series, where we show you how to keep your WordPress site or blog secure.
Disclaimer: WordPress and its related trademarks are registered trademarks of Automattic, Inc. This site is not affiliated with nor sponsored by Automattic, Inc. or the WordPress Open Source project. This site and the products and services offered on this site are not affiliated, associated, sponsored, or endorsed by WordPress, nor have they been tested, reviewed, or certified by WordPress. The owner, contributors and/or advertisers may derive financial benefit from sales of items advertised, reviewed, or linked from this site.
***
Did you enjoy this tutorial? Please feel free to share this information with others who could benefit from learning about WordPress using the social buttons below.