WP Social Traffic – Facebook Traffic Automation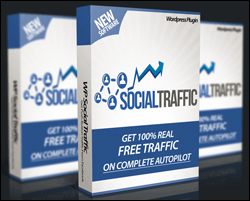 If you are looking for a "set and forget" WordPress plugin for leveraging Facebook pages and groups that can automate the display of your posts on Facebook and drive more traffic to your posts or pages, then check out the plugin below …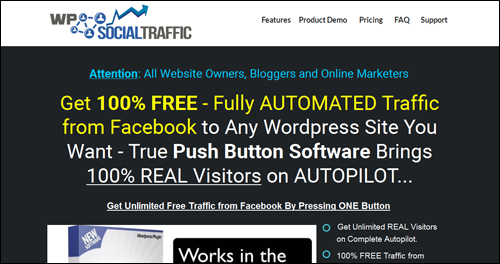 (WP Social Traffic – Facebook Traffic Generation Plugin)
WP Social Traffic publishes a post on your Facebook page about your website or blog. It then finds related fan pages and groups and shares your posts on these. This process is automatically repeated with each new post you publish to engage audiences on Facebook and drive more traffic to your site.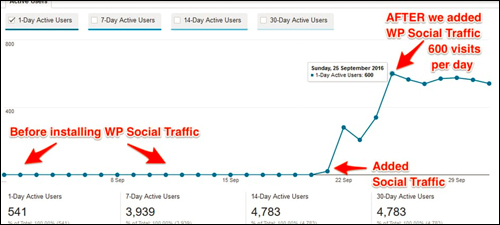 (Drive more traffic to your site from Facebook. Image source: WP Social Traffic)
WP Social Traffic requires no coding skills and gives you full control over how your posts look on Facebook.
Here's a quick demo video of how the plugin works:
As described in our WordPress Traffic Automation Blueprint, automating your content syndication to social media sites like Facebook allows you to build an asset on your own domain while leveraging the additional exposure of getting traffic from social media using posts published on your own site.
WPSocial Traffic is a push-button solution that will help drive more visitors from Facebook to the posts and pages you want to promote.
For more information, go here: WP Social Traffic
***
"If you're new to WordPress, this can stand on its own as a training course and will stay with you as you progress from beginner to advanced and even guru status." - Bruce (Columbus, Ohio)
***