WordPress, the world's leading web publishing platform and content management system just keeps getting better.
WordPress Version 3.9, code-named "Smith" in honor of jazz organist Jimmy Smith, was released to the public on April 16, 2014. This version aims to close the gap between editing and publishing content, and focuses on providing a smoother media editing experience for users.
If you currently use WordPress to power your website, you will see an update message inside your WP dashboard when you next log in …
Remember to always back up your WordPress files and database before upgrading!
If you need help updating your WordPress site to the latest version or backing up your site, please refer to these step-by-step tutorials:

How To Update WordPress

How To Backup Your WordPress Site
According to the official WordPress 3.9 release announcement, the new WordPress version features the following:
A smoother media editing experience.
Improved visual editing – speed, accessibility, and mobile support. You can paste content into the visual editor directly from your Word processor software (e.g. Microsoft Word) without having to clean up any hidden styling code junk.
Edit images easily – quicker access to crop and rotation tools, scale images directly in the editor.
Drag and drop your images right onto the editor
Image gallery previews right in the editor
Showcase music and clips with simple audio and video playlists
Live widget and header image previews in the Customizer
Stunning new theme browser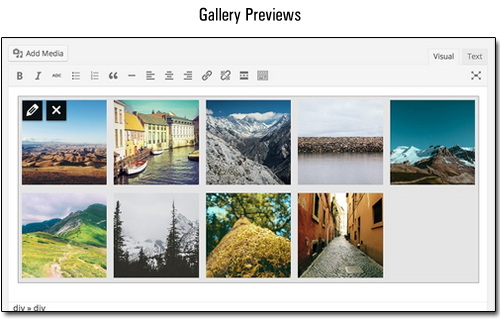 WordPress 3.9 – What's New
Below is a list of some of the new changes, fixes and improvements made to WordPress in version 3.9.
General
The "update" message has been restored to the dashboard
Posts
Add "Return to post editor" link from Revisions screen
A "View Post" link will now show for any post an author can read
Distraction Free Writing mode is now responsive to any size device
Media
Edit images from the Add Media modal
Improvements to the "Attach Media" pop-up interface
Better support for auto-playing videos
Drag and Drop files into the editor
Full-screen Drag and Drop zone in Distraction Free Writing
oEmbed support added for imgur and meetup.com
Comments
Small improvements to comment administration screens, link colors, language tweaks
Appearance
Widget Customizer management
Upload header images with cropping in the Customizer
Improved theme install workflow
Users
Admin auto-complete improvements
Make sure the "Send this password to the new user by email" toggle option value is remembered
Accessibility
Improved focus styles for form elements throughout the admin
Keyboard accessibility added for theme install screen and theme action buttons
Install Process
Make it easier to customize the install process
Passwords with apostrophes are no longer allowed on installation
A number of technical fixes and improvements were also made to WordPress. For more details about these, visit the official WordPress v3.9 release page here: WordPress 3.9