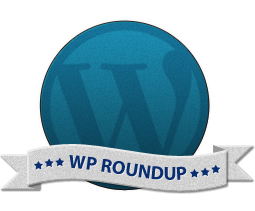 In addition to our FREE WordPress step-by-step tutorials for beginners that show you how to build, grow, and manage your own website without coding skills, we also want to keep you up-to-date with some of the latest resources and plugins created to help WordPress users by third-party developers.
***
Latest Resources For WordPress Users
WordPress has an active global community of plugin, theme, and product developers who are always looking for solutions and ways to improve the online experience and results of WordPress users everywhere.
In this WordPress Roundup, we look at a new WordPress security plugin, a revolutionary video animation tool, a WordPress plugin that automatically helps you grow your subscriber list by turning your content into lead magnets, and a plugin that lets you add Amazon products to your WordPress posts and pages.
Here are some of the latest products creating a buzz with WordPress users: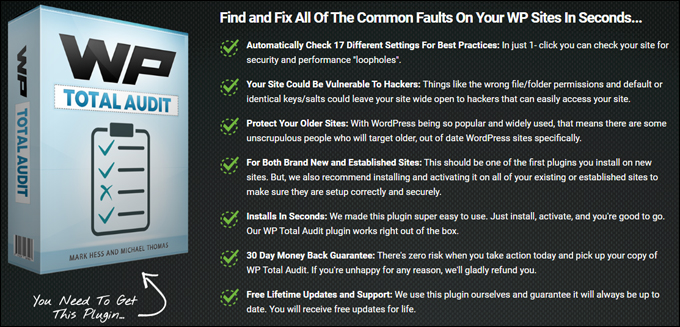 (WP Total Audit – Find & fix common errors in WordPress)
After logging into thousands of WordPress sites while providing help or support for customers, the expert WordPress developers of WP Total Audit noticed the same installation or configuration mistakes being made over and over again, leaving the sites vulnerable to security attacks, plugin conflicts, etc.
Fortunately, these common mistakes are easy to fix and the WP Total Audit plugin provides 'one-click' fixes to from your dashboard. Whether you are a WordPress newbie or you have been using WordPress for years, WP Total Audit is a useful and inexpensive plugin that will automatically scan your site for security and performance loopholes and instantly alert you of any issues that need fixing …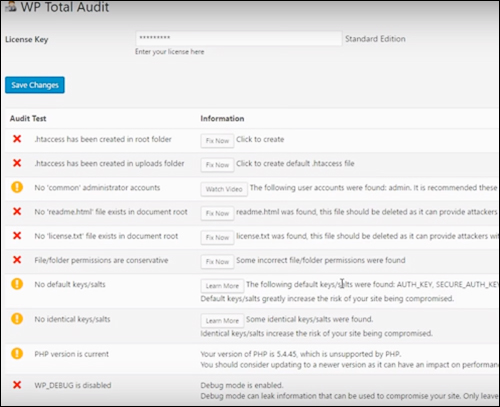 (WP Total Audit – Find & fix 17 hidden WordPress dangers in seconds!)
WP Total Audit can be used in brand new or established WordPress sites and can be installed alongside other WordPress security plugins for hardened security.
This inexpensive plugin installs in seconds, can be used on all your WordPress sites, offers a 30-day money back guarantee and lifetime updates and support.
Go here to learn more: WP Total Audit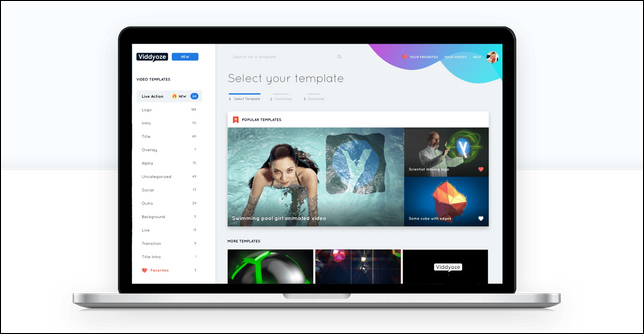 (Viddyoze Live Action)
With over 400 hours of videos being uploaded every minute to YouTube, it's becoming more important everyday to create videos that stand out from the crowd.
Viddyoze lets you create beautifully branded and eye-catching professional video intros and logo stings that command attention.
Watch the video demo below to see this amazing software in action …
(Video Animation Showreel – Viddyoze)
Viddyoze Live Action's video animation engine uses groundbreaking point-and-click automated technology that combines high-quality live video action effects, professional actors and models, and custom 3D digital animation to create beautifully branded eye-catching videos  …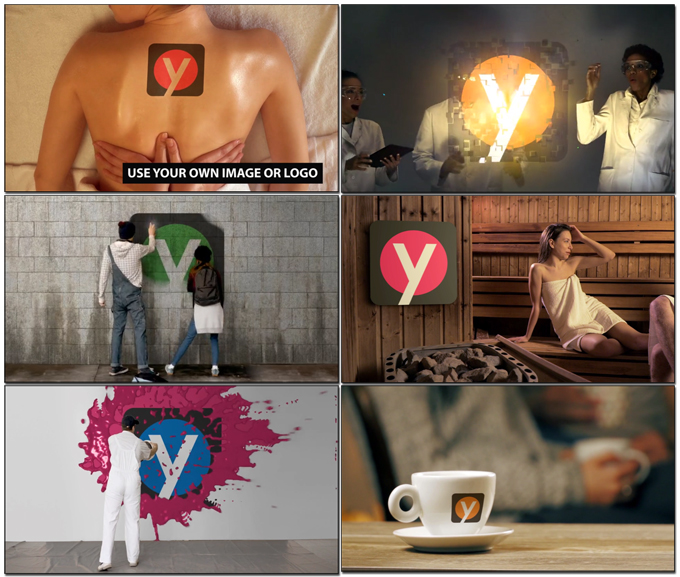 (Add your own images and logos to stunning live action effects)
No video production experience is needed. Just choose your live-action template, upload your logo and customize text and colors, and click a button to create an HD-quality video. Your video will be fully rendered and ready to use in minutes …

(Create amazing video animations using point-and-click. No experience required.)
Watch the video below for a tour of the video creation process …
(Video Creation Demo – Viddyoze)
Viddyoze Features
Watermarks: Add watermarks to videos that only you can remove.
Audio: Every Viddyoze Live Action template includes a custom-created audio track to match the video footage.
Cloud Service: Viddyoze Live Action is entirely cloud-based, so there is no software to download and no video animation equipment to purchase. You can create your videos anywhere using your smartphone.
Designer Template Library: Viddyoze includes dozens of professional video templates suitable for a wide variety of niches and office-based businesses, like restaurants, coffee shops, gyms, beauty salons, tech firms, creative and professional services, etc.
Full Training: The member's area includes full training, including user-friendly set-up videos showing you how to get the most from the system.
Easy Customization: Choose the color palette to match your logo and add text to your videos. The software will do the rest.
100% compatibility: Viddyoze Live Action renders all videos in MP4 format, allowing you to use these with other video editors and web platforms.
Support: Viddyoze provides access to a dedicated support team 24/7 and is supported by a full-time team of designers, videographers, and developers.
Unlimited usage rights: Use the animations as many times in as many videos as you like.
Licensing options: Viddyoze offers personal and commercial licensing. Choose the commercial license if you want to create videos for other businesses.
If you're looking for a way to create video intros that will help your business stand out from the crowd, grow more sales and get more clients, then you should definitely check out Viddyoze's live action video intro-maker.
Learn more here: Viddyoze

(Post Gopher WordPress Lead Generation Plugin)
Post Gopher is an easy "set and forget" tool that passively collects leads, grows your list, boosts user engagement, and helps you get more traffic on autopilot …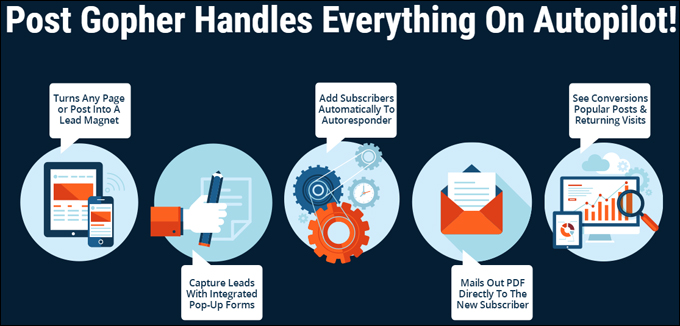 (Post Gopher handles everything on autopilot)
Post Gopher does the following while you focus on creating content:
Automatically converts your posts or pages into PDF "lead magnets",
Auto-generates lead capture forms that integrate seamlessly with all major autoresponders,
Sends a customizable email to your new subscribers with the download link to their PDF version of your blog post or article.
Tracks your results with a built-in dashboard that provides details on your most popular posts, conversion rates and when readers return to your blog using the links inside their PDF file.
After the plugin has been activated and configured, Post Gopher displays a fully customizable lead generation banner on your posts and pages …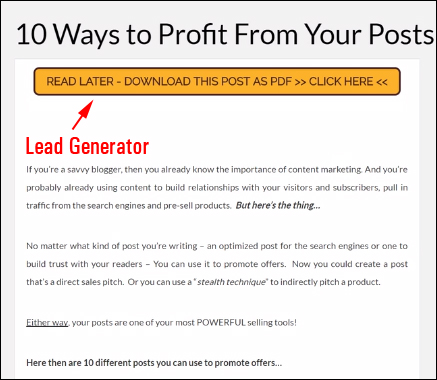 (Add a lead generation 'call to action' banner to your posts)
Everything is fully customizable to suit your preferences. From the text and design of your call to action banners, to pop-up form colors, text and fields, and even your PDF templates. You can also specify which posts and pages will display the lead generation banner, where to position it in your content (e.g. top, bottom, top & bottom), and more  …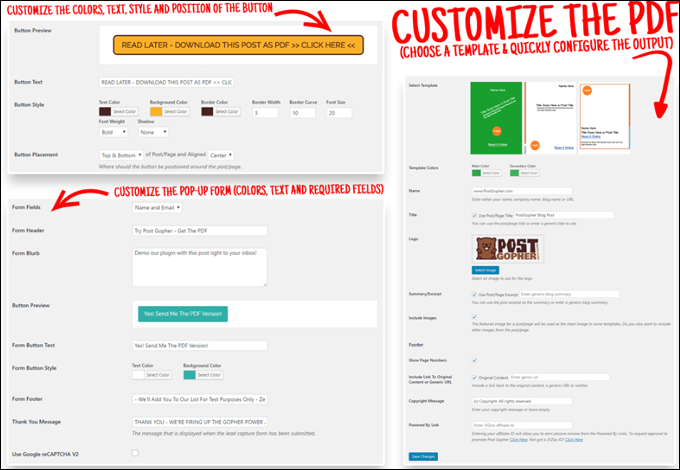 (Customize your PDFs)
If someone visits your site, decides to download and read your post content later and clicks on the banner, Post Gopher automatically converts your post or page into a downloadable PDF file, adds the user details to your autoresponder and emails them a link to download the PDF containing your post or page content.
Post Gopher integrates directly with your autoresponder, capturing leads and sending out download links to your new subscribers on complete autopilot …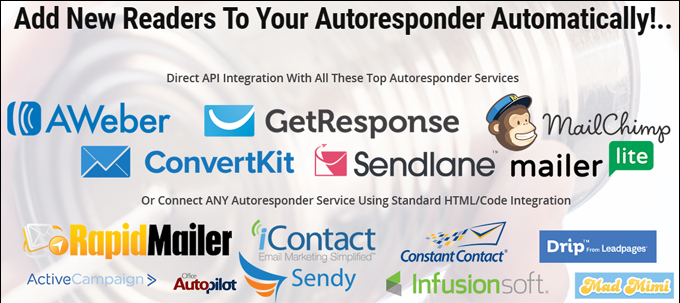 (Post Gopher automatically adds new readers to your autoresponder)
The plugin includes built-in statistics reporting for tracking views, clicks, opt-in rates, downloads, and return visitors, and analyzing your best performing lead generation content and most popular blog posts …

(Built-in stats panel lets you track and analyze results)
If your website or blog provides lots of high-quality content, this plugin will help you leverage your content creation efforts into growing an engaged subscriber list, increasing your reach and bringing you more dedicated content readers.
Learn more here: Post Gopher

(Instant Azon – Amazon Affiliate Plugin For WordPress)
Recently, we posted a detailed tutorial on how to turn your WordPress site into an Amazon affiliate store.
If you don't want to turn your entire site into an Amazon store but you would like to display Amazon products inside a specific page or post, or feature products from Amazon in your sidebar, then use a plugin like Instant Azon.
Instant Azon lets you add multiple streams of affiliate income from Amazon to your WordPress site in minutes.
Just install and configure the plugin settings …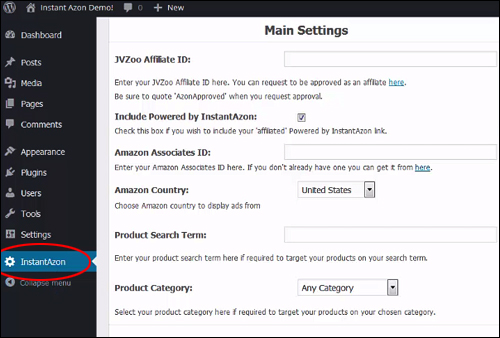 (Install and configure Instant Azon settings)
After configuring your settings, the plugin generates a code for your sidebar widget and a shortcode for your web pages …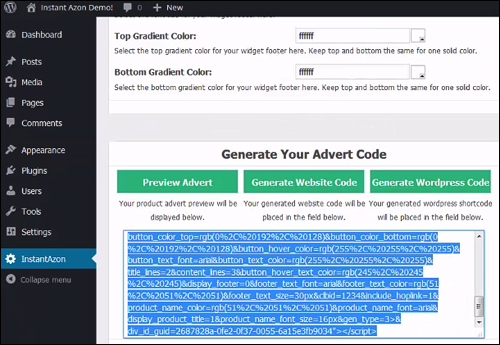 (The plugin generates codes for your sidebar widget and pages)
Copy and paste the code into a Text widget to display Amazon products on your sidebar …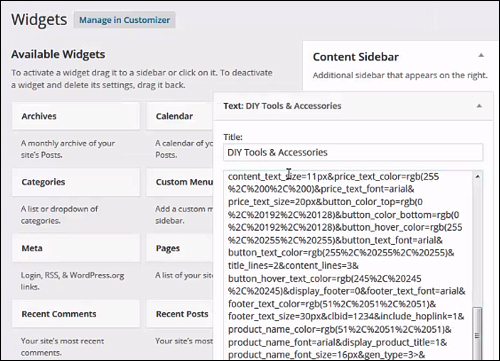 (Display Amazon products on your sidebar)
Create a new page (or edit an existing post or page) and paste the shortcode into your content where you would like to display products from Amazon …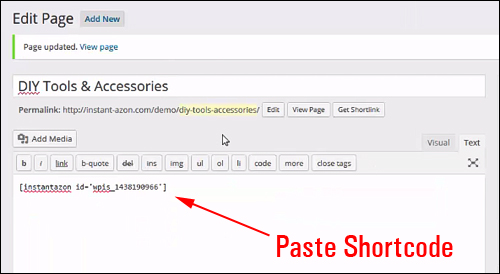 (Display Amazon products in your posts and pages)
Save and publish, then preview your content to see a list of Amazon products featured on your page, post, and/or sidebar …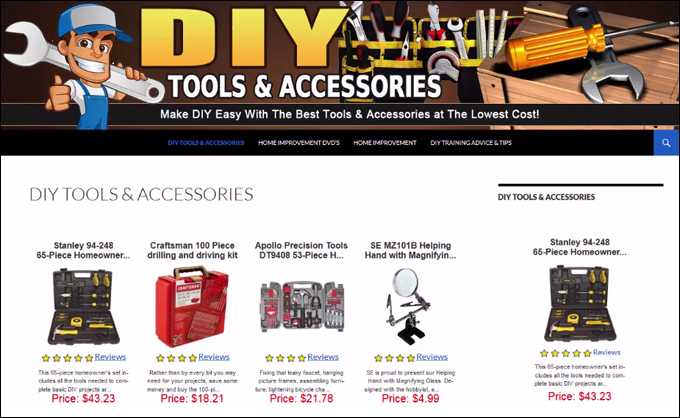 (Earn multiple income streams promoting Amazon products on your site)
The plugin lets you specify product categories, keywords, adjust the number of rows and columns to display inside the product table, customize design elements, and more.
Go here to learn more: Instant Azon

If you are looking for a WordPress plugin that will let you build a complete affiliate store with unlimited products from Amazon, then see this tutorial:
How To Build An Amazon Affiliate Store With WordPress
New WordPress Themes
We have added a new post to our WordPress Themes section covering some of the more popular WordPress themes for small businesses from TemplateMonster …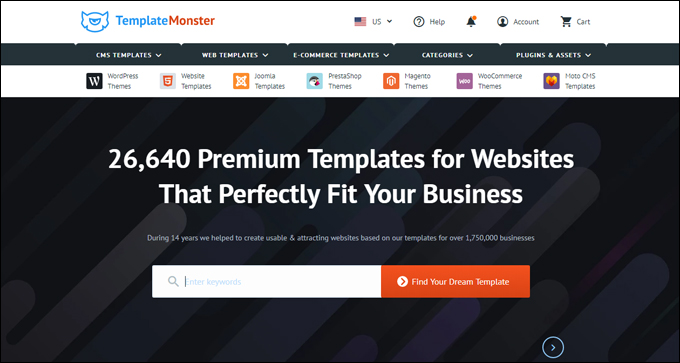 (TemplateMonster)
To view the post, go here:
To learn more about great WordPress themes and WordPress theme companies, see the tutorials below:
For the latest WordPress Themes from Theme Forest, see the "WordPress Themes Directory" section on the sidebar menu.
WordPress Updates
To learn about new WordPress features, improvements, updates, and bug fixes, visit our WordPress Updates section.
We hope that you have found this information useful. If you are looking for a cost-effective way to start or grow your business online, we recommend choosing WordPress and going through our hundreds of FREE WordPress tutorials for beginners.
***
"I am beyond impressed with what you have put together. I can tell that you put a ton of hard work into building what you have. You have the absolute best content on WordPress I have ever seen!" - Robert T. Jillie
***