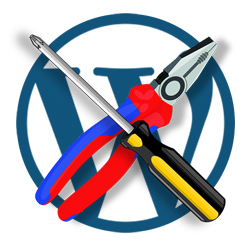 This tutorial is part of our WordPress Management tutorial series. In this tutorial, you will learn about some of the most common causes of WordPress errors and how to address these.

To view all of our WordPress troubleshooting tutorials, go here:

WordPress Troubleshooting Guide
***
Common Causes Of WordPress Errors
Below are some of the more common issues that can cause errors. Hopefully, if you are experiencing errors with WordPress, these will help you diagnose and fix some of the problems.
If in doubt, always contact your web hosting company first before editing files.
The White Screen Of Death
When the "White Screen Of Death" occurs, you will see a completely blank screen with no information and you will be locked out of your WordPress administration area.
The WordPress "White Screen Of Death" (WSOD) is like the Windows "Blue Screen Of Death" (BSOD), but it's a white, blank screen …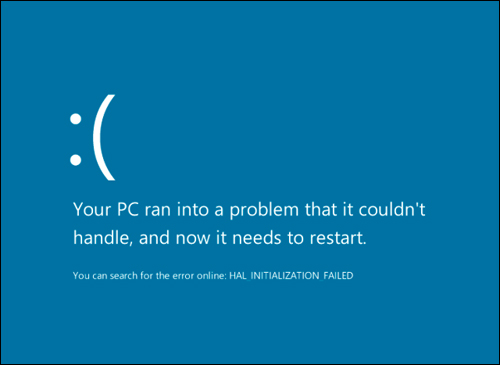 (Windows "Blue Screen of Death". Source: Wikipedia Commons)
As the "White Screen Of Death" presents no information about what the cause of the issue may be, it may take you a little while to work out what is causing the problem, but the problem can be fixed.
Some of the typical causes of the "White Screen of Death" include:
PHP errors
Database errors
WordPress plugin errors
WordPress theme errors
Exceeding Memory errors
Internal Server Errors
Normally, the "White Screen Of Death" will happen immediately following the problem that has caused it (e.g. installing a plugin or activating a theme that has compatibility issues with your current WordPress setup). If you follow our WordPress Troubleshooting Process and the tutorials in this training module, you will most likely be able to solve the problem yourself.

To learn more about the "White Screen Of Death" and advanced (i.e. technical) solutions for fixing the problem if our tutorials can't help you, visit the official WordPress documentation page below:

WordPress White Screen Of Death
WordPress – Common Problems And Possible Fixes
Problem: .htacess file has become corrupt
Possible Solution: delete existing .htaccess file from your server and upload.htaccess file from a previous backup.
Problem: features on your site don't work or display code instead
Possible Solution: Check to see if the feature requires "PHP5" to be installed on your server in order to work. If it does, then check what version of PHP your server is currently using and ask your hosting provider to upgrade if you are using "PHP4" or some earlier version.
Also, some features require special server configurations, settings or components such as extensions or object libraries to work. Make sure that your hosting provider supports these if required.
Problem: WordPress Theme Uploader Fails
Possible Solution: If your WordPress Theme Uploader is trying to add the theme into the "uploads" folder instead of the "theme" folder, check to see that your account is configured for "PHP 5". If you have PHP5 and the problem persists, you may need to raise the upload limit for WordPress (e.g. raise it to 10 MB if the current limit is lower).
This also applies to the WordPress Media Uploader, if you are experiencing problems uploading media files like videos, audios and large images to your site.

To learn how to increase the maximum file upload size limit of your WordPress site , see the tutorial below:
How To Increase The Maximum File Upload Size In WordPress
WordPress "Fatal Error" Messages
There are a number of error messages in this category. Here are some of the most common ones:
Fatal Error: Issue With A Plugin
Typically, if an error occurs within a plugin, such as a conflict between an outdated plugin becoming incompatible with a newer version of WordPress for example, you may get a "Fatal Error" message that can affect your entire site …
In the example below, the 'Fatal error' clearly indicates that the error is caused by an incompatible plugin, and it also tells you which plugin is causing the error …
To fix this error, all you need to do is deactivate the offending plugin.
To deactivate the plugin, log into your server using FTP or cPanel and locate your WordPress installation's plugin folder.For this example, we'll deactivate the plugin using cPanel's File Manager.
Find the plugin that is causing the error, then select the plugin folder and click rename (if using cPanel's File Manager – if using FTP, right-click on the file and select 'Rename') …
Rename the file by adding anything after the plugin folder name (e.g. 'old') and click on 'Rename File' …
Confirm that the plugin has been renamed and exit cPanel (or FTP) …
Go back to your browser and refresh or revisit your website's page. Your site should be restored to normal …
If you log into your site, you may see a message informing you that the plugin has been deactivated due to an error and that the plugin file no longer exists. Refresh your page to dismiss the error message …
Now that you have restored your site to normal, delete the plugin from your site and notify the plugin developer of the error. Hopefully, they will address the problem and issue a new update with a solution.
If you have multiple WordPress sites using the same plugin, remember to check them all to make sure that they are still up and running.

To learn more about errors caused by plugins and how to fix these, see the tutorial below:
WordPress Plugin Troubleshooting Guide
Fatal Error: Call to undefined function
This error means that a plugin or a theme is expecting to find something that isn't there – hence the undefined function. It could happen for a number of reasons:
An error during auto-upgrade. If this happens you should upgrade manually.
An error during auto-install. Again, if this happens reinstall manually.
A plugin or theme is incompatible with your version of WordPress. This usually happens with older versions of WordPress and new plugins. It may also be that you're trying to install a plugin that is only compatible with a certain type of setup (e.g. Multisite). If it happens while installing a plugin, disable the plugin using FTP.
Fatal Error: Allowed Memory size exhausted
This error occurs when the amount of memory allocated to WordPress isn't enough to perform the task required by a feature or plugin that you have installed on your site.
To fix this error you need to increase the amount of memory that WordPress can use. To do this you can either edit your "wp-config.php" file or your "php.ini" file.
To edit wp-config.php, open up the file and add the following line:
… or change the settings to whatever amount you want.
Editing your php.ini file is a bit more complicated as it's not a file that comes with WordPress but is part of your hosting account. Contact your hosting provider to make changes to this file, or see this tutorial:
How To Increase Maximum File Upload Size In WordPress
If you don't have access to your PHP.ini file, you may want to try adding the line of code below to your .htaccess file:
Fatal error: Maximum execution time
Open up your wp-config.php file and add the following line:
set_time_limit(0);
You can add the line shown above anywhere in the file, even right after the opening comment block, as shown in the example below:
After making the adjustment, retry the automatic update.
WordPress Hosting Problems
Some web hosting services are just not WordPress friendly. If you discover that this is the case in your situation, consider moving to a more sophisticated hosting provider that is well known for WordPress hosting compatibility.

If you need reliable web hosting for your WordPress site, then see this tutorial or check out the web hosting companies below:
Hostgator
LiquidWeb
WPEngine
BlueHost
WPWebhost
Hopefully, the information above will help you identify and fix any problems you may be experiencing with WordPress.
Next Section:
Now that you are familiar with the most common causes of WordPress errors, click on the link below to view the next section of our WordPress Troubleshooting Guide:

For additional WordPress error fixing help resources, go here:

WordPress Troubleshooting Help Resources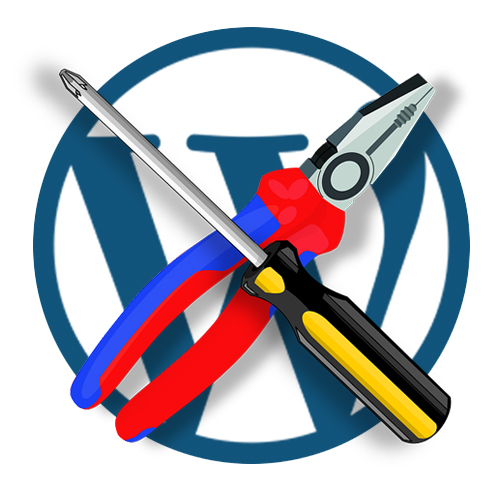 (Source: Pixabay)
***
"I was absolutely amazed at the scope and breadth of these tutorials! The most in-depth training I have ever received on any subject!" - Myke O'Neill, DailyGreenPost.com
Disclaimer: WordPress and its related trademarks are registered trademarks of Automattic, Inc. This site is not affiliated with nor sponsored by Automattic, Inc. or the WordPress Open Source project. This site and the services and products offered on this site are not associated, affiliated, endorsed, or sponsored by WordPress, nor have they been reviewed, certified, or tested by WordPress. The owner, contributors and/or advertisers may derive financial benefit from sales of items advertised, reviewed, or linked from this site.
***
Did you enjoy this tutorial? If so, please take a moment to use the links below and share this tutorial with anyone thinking of starting or growing a business online.