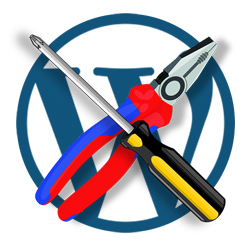 This tutorial is part of our WordPress Management tutorial series.
In this tutorial, you will learn about some of the most common causes of WordPress errors and how to address these.
To view all of our WordPress troubleshooting tutorials, go here:
Common Causes Of WordPress Errors
Below are some of the more common issues that can cause errors. Hopefully, if you are experiencing errors with WordPress, these will help you diagnose and fix some of the problems.
If in doubt, always contact your web hosting company first before editing files.
The White Screen Of Death
When the dreaded WordPress "White Screen Of Death" occurs, you will see a completely blank screen with no information displayed on your site …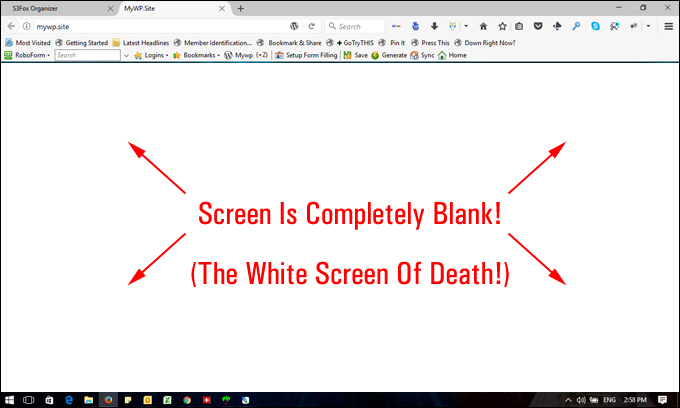 (The WordPress White Screen Of Death)
To learn how to fix the WordPress "white screen of death" error, go here:
WordPress Fatal Error Messages
Issues with WordPress can result in a number of "fatal error" messages being displayed on your screen …
(WordPress Fatal Errors)
Here are some of the more common WordPress fatal errors you may come across:
Fatal Error: Issue With A Plugin
Fatal Error: Call to undefined function
Fatal Error: Allowed Memory size exhausted
Fatal error: Maximum execution time
To learn how to fix the fatal errors above in WordPress, go here:
WordPress – Common Problems And Possible Fixes
Problem: .htacess file has become corrupt
Possible Solution: delete existing .htaccess file from your server and upload.htaccess file from a previous backup.
Problem: features on your site don't work or display code instead
Possible Solution: Check to see if the feature requires a minimum "PHP" version (e.g. "PHP5" or "PHP7") to be installed on your server in order to work. If it does, then check what version of PHP your server is currently using and ask your hosting provider to upgrade your PHP version if you are using an earlier version.
Also, some features require special server configurations, settings or components such as extensions or object libraries to work. Make sure that your hosting provider supports these if required.
Problem: WordPress Theme Uploader Fails
Possible Solution: If your WordPress Theme Uploader is trying to add the theme into the "uploads" folder instead of the "theme" folder, check to see that your account is configured for "PHP 5". If you have PHP5 and the problem persists, you may need to raise the upload limit for WordPress (e.g. raise it to 10 MB if the current limit is lower).
This also applies to the WordPress Media Uploader, if you are experiencing problems uploading media files like videos, audios and large images to your site.
To learn how to increase the maximum file upload size limit of your WordPress site , see the tutorial below:
WordPress Hosting Problems
Some web hosting services are just not WordPress friendly. If you discover that this is the case in your situation, consider moving to a more sophisticated hosting provider that is well known for WordPress hosting compatibility.
If you need reliable web hosting for your WordPress site, then see this tutorial or check out the web hosting companies below:
Hopefully, the information above will help you identify and fix any problems you may be experiencing with WordPress.
Next Section:
Now that you are familiar with the most common causes of WordPress errors, click on the link below to view the next section of our WordPress Troubleshooting Guide:
For additional WordPress error fixing help resources, go here: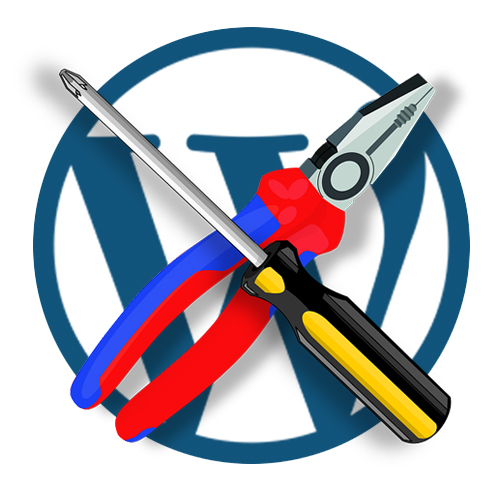 (Source: Pixabay)
***
"These tutorials have so much information and are easy to understand. If you use WordPress or plan to in the future these will help you with everything you need to know." - Valisa (Mesa, Arizona)
Disclaimer: WordPress and its related trademarks are registered trademarks of Automattic, Inc. This site is not affiliated with nor sponsored by Automattic, Inc. or the WordPress Open Source project. This site and the services and products offered on this site are not affiliated, associated, sponsored, or endorsed by WordPress, nor have they been tested, certified, or reviewed by WordPress. The owner, contributors and/or advertisers may derive financial benefit from sales of items reviewed, linked to, or advertised on this site.
***
Did you find this tutorial useful? If so, please consider sharing this page with anyone thinking of starting or growing their business online using the social links below.