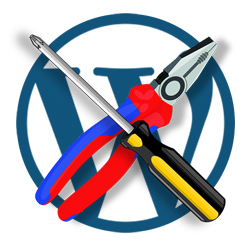 This tutorial is part of our WordPress Management tutorial series. In this tutorial, we show you how to troubleshoot and fix general WordPress errors.

To view all of our WordPress troubleshooting tutorials, go here:

WordPress Troubleshooting Guide
***
How To Fix General WordPress Errors
WordPress errors can be caused by a number of factors, including errors experienced during WordPress maintenance or while performing upgrades.
This tutorial provides solutions and fixes for problems such as:
WordPress not saving changes
Posts or Pages not deleting
WordPress getting "stuck" after upgrades
Posts not accessible
and other WordPress-related problems and errors
Complete the tutorial below if you experience any of the above issues while working on your WordPress site or performing updates.
Always backup your WordPress files and database before performing any upgrades or installations!
Normally, when you update your software, plugins, or themes, WordPress will temporarily go into "Maintenance Mode."
What can sometimes happen when performing WordPress upgrades, especially if using automated solutions, is that WordPress can get stuck in Maintenance Mode and your site will then display a "Briefly unavailable for scheduled maintenance. Check back in a minute." message as shown in the screenshot below instead of your regular web content …
(WordPress Stuck On "Briefly Unavailable For Scheduled Maintenance")
More likely than not, if you find yourself in this situation, you will not be able to log into your WordPress site or access any other page of your site.
Here is a simple way to fix this problem:
Log into your server using FTP software or via cPanel > File Manager and locate a file in the root folder called ".maintenance" …
Delete this file from your server …
The "failed update" message should be removed the next time you log into your WordPress administration area, refresh your browser, or open up a new browser window and type in your site's URL.
In addition, you should find your site restored and working again …
Sometimes, if the error happens in the middle of the WordPress software upgrade procedure, you may be presented with a "Database Update Required" dialog box like the one shown in the screenshot below …
(WordPress Database Update Required)
If the above screen comes up, just click on the Update WordPress Database button to complete the upgrade process.
You may also want to try changing the permissions of your /upgrade/ directory. WordPress uses the wp-content/upgrade/ directory to create a temporary file used during the installation process …
For the temporary WordPress file to be created, the /upgrade/ directory needs to be writable by the server. To check if this is what is causing the issue, try setting the directory permissions to 777 (or CHMOD equivalent) and retry the auto-update process.

To learn how to set server file permissions, see the tutorial below:

How To Set Server File Permissions

Note: Always use the most restrictive permissions possible for your server files. This may require a little research, experimentation and assistance from your web hosting provider, but it will ensure the security of your files and your website.
If you're still experiencing problems or errors using the auto-update features, here are some additional configuration settings you may want to ask your web hosting company to test or check to see if your issues can be resolved:
Safe Mode turned off
Define FTP Variables in wp-config.php
Server not running suPHP
WordPress Not Saving Changes
If you find that your changes are not being saved, try forcing your web browser to reload the page from your server. Your web browser stores copies of web pages in a cache (i.e. a memory area), on your computer. To load pages faster, your web browser loads pages stored in the cache on each subsequent visit to the page.
If your web browser is loading a stored copy of the page from the cache, your latest changes may not show up, because the page being displayed is an old copy.
To force your web browser to load the page from the server:
In Firefox, hold down Ctrl and Shift, and then press the R key.
In Internet Explorer, hold down the Shift key while clicking the Refresh button.
Please note that these shortcuts may not work, depending on your browser's setup.
If WordPress still doesn't appear to be saving your changes after trying forcing your web browser to reload your pages from your server, then you may have downloaded a WordPress plugin that is affecting the way your browser cache behaves.

To learn more about browser cache, see the tutorial below:
If you suspect the problem is being caused by a plugin, then refer to the troubleshooting tutorials in our WordPress Plugin Troubleshooting Guide or contact the plugin developer to find out if other plugin users have reported experiencing the same problem.
If this doesn't work, make sure that you're using the latest WordPress version and that you haven't edited files in the application that may have created errors in the application code.
Cannot Delete Posts Or Pages
Errors may be caused by a plugin that is interfering with the way WordPress deletes posts or pages. Run the plugin diagnostics to see if this fixes the problem.

To learn how to run plugin diagnostics, see the tutorial below:
WordPress Plugin Troubleshooting Guide
Cannot Access Posts
If you cannot access your posts or pages, or if clicking on a post or page URL shows a 404 error, go to your WordPress Admin Panel and select Settings > Permalinks.
Click on the Save Changes button without making any actual changes …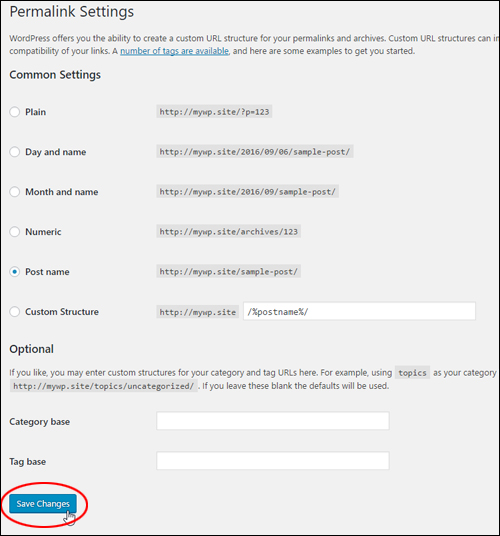 If you were using a custom permalink, retype the string in the "Custom" field and click on Save Changes.
Test your links to see if the issue has been resolved.

To learn more about configuring WordPress permalinks, see the tutorial below:
 How To Configure Your WordPress Permalinks
WordPress Not Allowing Custom Permalinks
Permalink problems can be difficult to solve. If you have recently installed or upgraded WordPress, your ".htaccess" file may not have been updated or configured correctly, or it may have become corrupted.
The ".htaccess" file is essential for creating permalinks.
If you see an error message during a WordPress installation related to the .htaccess file, contact your host to see if they allow WordPress to be installed or the .htaccess file to be accessed or edited. If so, you may need to change permissions on the .htaccess file to allow WordPress to gain access to the file …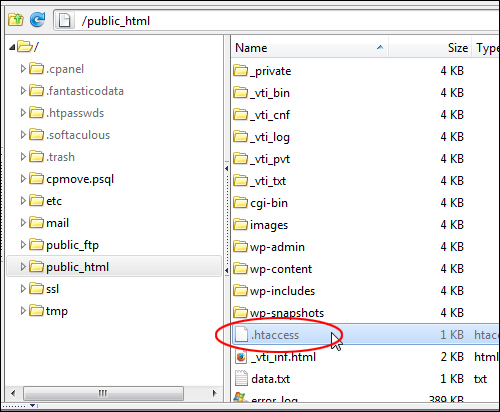 Note: If the above doesn't help solve your specific problem, see the tutorial section below:
 WordPress Troubleshooting Help Resources
WordPress Database Is Too Large To Back Up
A large database backup file is often caused when specific plugins that you have installed end up storing a large amount of data …
Plugins that block spam or collect statistics on your blog can generate a large amount of data that really isn't necessary to store in your database backup file.
For example, in the screenshot below, a statistics plugin has added over 735 MB of data to the site's database …
The data in this table could be emptied (deleted) to significantly reduce the size of the WordPress database, making it easier to back up  …
If you're using a common backup tool, you should be able to select specific tables that you want to include in the database backup file …
Just include the tables that are important to include in your backup file and exclude tables that generate interesting data, but don't contain the core information for your site.
Image files also require a large amount of storage space. If you have image files that are no longer being used on your site, delete these before backing up.
If the file is simply too large to backup, even after making the above-recommended adjustments, there are methods you can use, but they are far more technical to implement and thus are beyond the scope of these training tutorials.
For examples of these methods, you can refer to the tutorials on the sites listed below:
 How To Backup And Import A Very Large WordPress MySQL Database
 Backup Large Databases With MySqlDump By Splitting Up The Backup Files
The best solution, however, is to contact your hosting company for assistance.

To learn how to back up your database, see the tutorial below:
WordPress Database Management
Next Section:
Now that you how to troubleshoot and fix general WordPress errors, click on the link below to view the next section of our WordPress Troubleshooting Guide:

To learn about common causes of WordPress errors, see the tutorial below:

 Common Causes Of WordPress Errors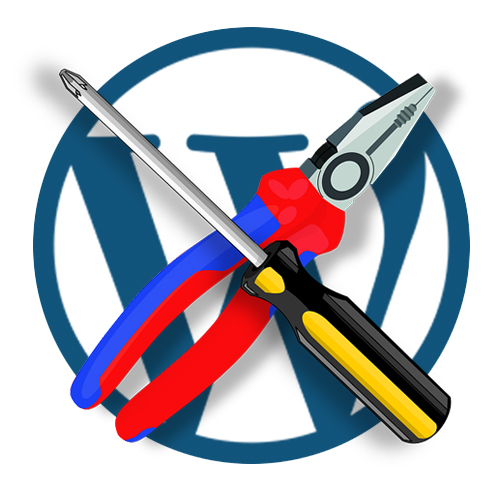 (Source: Pixabay)
***
"I was absolutely amazed at the scope and breadth of these tutorials! The most in-depth training I have ever received on any subject!" - Myke O'Neill, DailyGreenPost.com
Disclaimer: This site has no direct association with WordPress or any WordPress-related products written about on this site. We may derive a financial benefit or affiliate commission from sales of any third-party products advertised, promoted or linked to this site. All images and details sourced from product websites remain the copyright of their respective owners and comply with all license terms and agreements of use.
***
Did you enjoy this post? Please feel free to use the links below and share this page with others.