Klippyo – Create Highly Engaging Videos Optimized For Social Media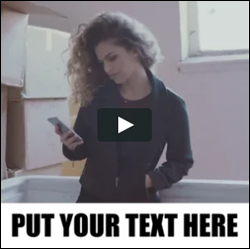 Klippyo is a powerful and time-saving new cloud-based video creation tool that is ideal for social media marketing.
With Klippyo, you can edit videos directly from your phone and create amazing video content without relying on video templates.
Check out Klippyo's video promo below to see just some of its amazing features …
Klippyo was developed by the same team that created Viddyoze live action video animation tool, which lets you create animations such as logo stingers, video intros and outros with the click of a mouse and is an ideal complement to Klippyo. Viddyoze integrates seamlessly with Klippyo, allowing you to add visually stunning video animations directly into your Klippyo projects.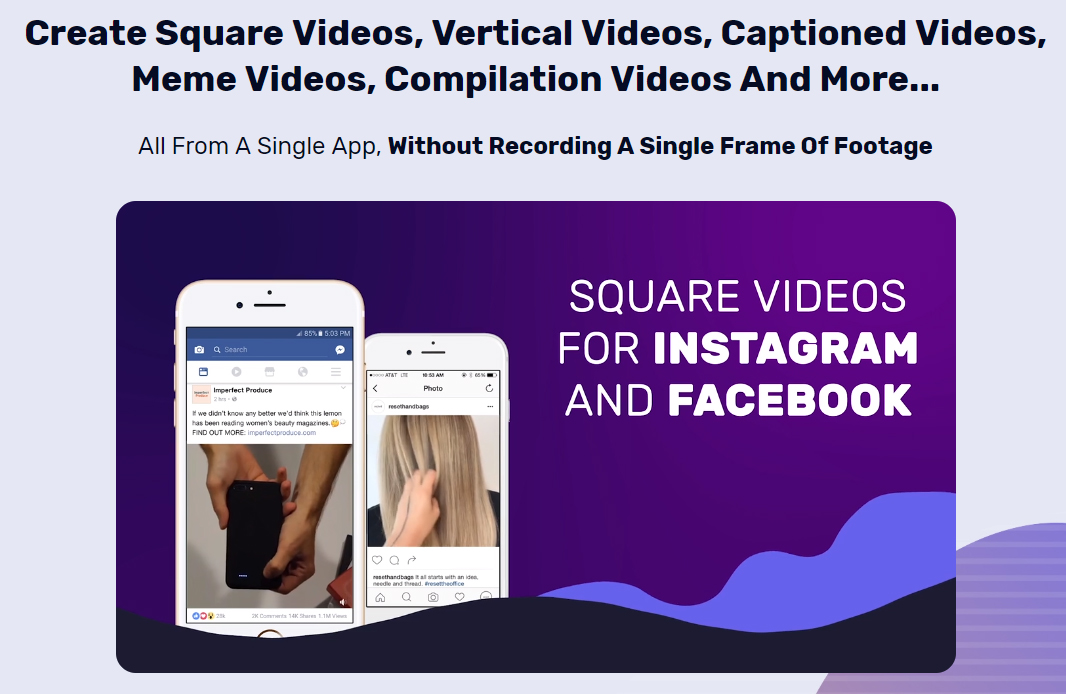 (Klippyo lets you create engaging videos optimized for social media)
With Klippyo, you can easily shoot, edit, and post engaging, exciting, and dynamic videos directly from your phone in formats that are correctly optimized for social media, such as:
Square videos
Social video memes
Emojis and Stickers
Intros and Outros
Captions
Quotes
Filters
And more!
Klippyo offers a professional video editing suite with direct social media integration and a huge library of video objects and elements like stock video clips that lets you create classic videos, square videos, vertical videos, captioned videos, meme videos, compilation videos, banner ad videos, and videos with multiple aspect ratios from a single app, without the need to record a single frame of footage.
Social media and video marketing research shows that videos that use features like the ones built into Klippyo can increase viewer engagement by 100% or more, reduce video ad costs by 35%, and get viewers watching your video all the way to the end.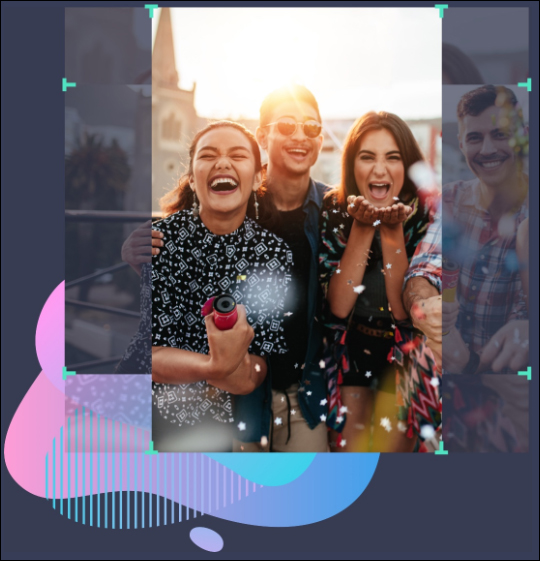 (Klippyo lets you create every type of video you want!)
Developed in consultation with Derral Eves, a successful video producer and YouTuber with over half a million subscribers and clients including Red Bull, Google, Amazon, and Adobe and whose advice has helped thousands of fans build successful YouTube channels that attract millions of views, Viddyoze includes all the features you need to create videos that will deliver you more engagement, better conversions, and more channel subscribers, as well as commercial rights to all the videos you create using Klippyo's Studio version.
Klippyo is 100% web based, so you can log in from anywhere, work from your mobile device, tablet, Mac or Windows laptop or PC, shoot your video with your camera, upload your footage or import a pre-existing video into the Klippyo editor, then easily add professional intros, outros, filters, emojis, and interactive captions to your videos, as well as audio tracks and visual elements from its vast built-in library (300,000 stock video clips), and publish your finished video to multiple social media accounts like YouTube, Facebook, Instagram, etc. right from inside the app.
Klippyo offers a 30-day risk-free, full money-back guarantee, and 24/7 customer support.
For more information, visit their website: Klippyo
***
"Learning WordPress has been a huge stumbling block for me. I've been looking for something that covers absolutely everything but doesn't cost an arm and a leg. Thank you so much ... you have just provided me with what I have been looking for! Truly appreciated!" - Tanya