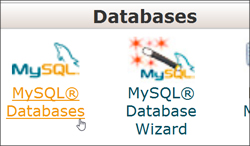 This tutorial is part of our WordPress Management tutorial series. In this tutorial, we show you how to delete a MySQL database in cPanel.
***
How To Delete A WordPress MySQL Database
If you want to permanently delete or remove a MySQL database (as opposed to keeping the database and simply emptying out, or 'dropping' all of the data and/or tables stored in your database), then follow the tutorial below to delete a MySQL database using cPanel.
To learn more about using cPanel, go here:
How To Delete A MySQL Database
Log into your cPanel administration area …
Scroll down to the 'Databases' section of your cPanel administration area and click on 'MySQL® Databases' …

Select the MySQL database you want to delete from the list of databases in the 'Current Databases' section and click on Delete Database …
Click 'Delete Database' to proceed …
Congratulations! You have successfully deleted the MySQL database. Click on 'Go Back' to return to the Databases section, or go back to your home screen to continue working in cPanel …
See Also …
To learn how to create a MySQL Database, see the tutorial below: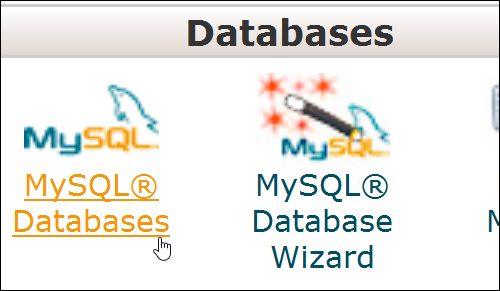 ***
"I was absolutely amazed at the scope and breadth of these tutorials! The most in-depth training I have ever received on any subject!" - Myke O'Neill, DailyGreenPost.com
Disclaimer: We have no association with WordPress or any of the WordPress products mentioned or reviewed on this site. We may receive a financial benefit from the purchase of any third-party services or products mentioned on our site. All images and information sourced from product websites are the copyright of their respective owners, comply with all license terms and agreements of use to the best of our knowledge and are used solely for training and illustrative purposes.
***
Was this post useful? Feel free to use the social links below and share this information with other online users.