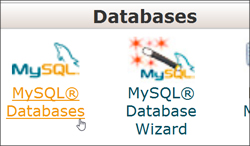 This tutorial is part of our WordPress Management tutorial series. In this tutorial, we show you how to delete a MySQL database in cPanel.
***
How To Delete A WordPress MySQL Database
If you want to permanently delete or remove a MySQL database (as opposed to keeping the database and simply emptying out, or 'dropping' all of the data and/or tables stored in your database), then follow the tutorial below to delete a MySQL database using cPanel.

To learn more about using cPanel, go here:
Using cPanel To Manage WordPress
How To Delete A MySQL Database
Log into your cPanel administration area …
Scroll down to the 'Databases' section of your cPanel administration area and click on 'MySQL® Databases' …

Select the MySQL database you want to delete from the list of databases in the 'Current Databases' section and click on Delete Database …
Click 'Delete Database' to proceed …
Congratulations! You have successfully deleted the MySQL database. Click on 'Go Back' to return to the Databases section, or go back to your home screen to continue working in cPanel …
See Also …

To learn how to create a MySQL Database, see the tutorial below:

How To Create A WordPress MySQL Database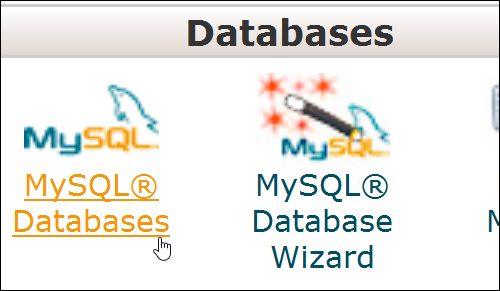 ***
"These tutorials have so much information and are easy to understand. If you use WordPress or plan to in the future these will help you with everything you need to know." - Valisa (Mesa, Arizona)
Disclaimer: This site is not associated with WordPress, Automattic, or any of the WordPress products reviewed on this site. We may receive financial benefits or affiliate commissions from sales of any products advertised, endorsed or linked from this site. All images are the copyright of their respective owners, comply with all license terms and agreements of use are being used solely for illustrative or training purposes.
***
Did you enjoy this post? Feel free to share this tutorial with anyone thinking of starting their own business online using the share buttons below.