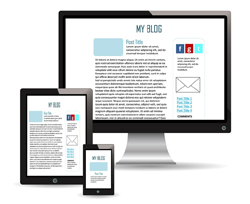 In a previously published tutorial, we address how to turn any page on your website or blog into a static home page.
If you read that tutorial, you will learn that in a default installation, WordPress acts as a 'blog' and presents a self-updating list of recently-published posts.
On a blog page, visitors can see the post titles and an excerpt of the content visible for each item published and links pointing to separate post pages where your visitors can then continue reading the full item (e.g. "read more"…)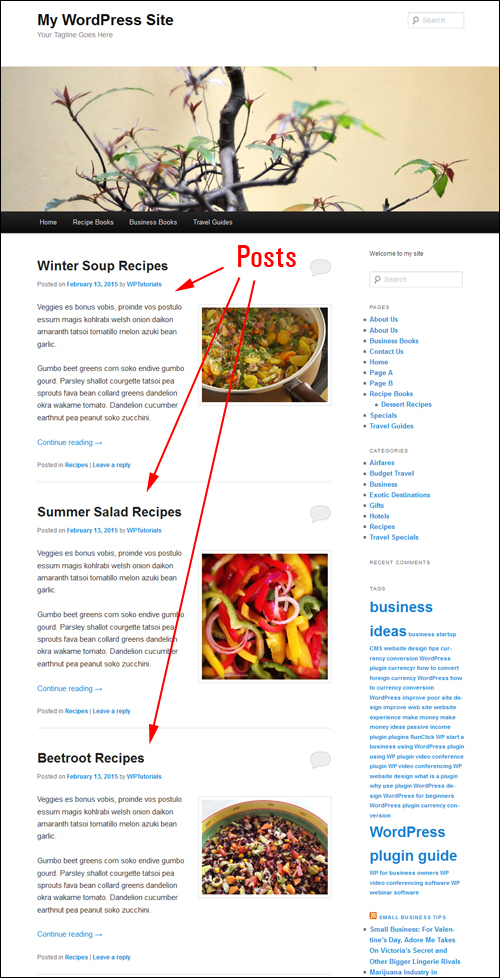 Note: How your blog posts display on your site can depend on what WordPress theme you use.
To learn more about WordPress themes, see this tutorial: WordPress Themes – An Overview
***
We then showed you how to change your site from looking like a 'blog' that presents a dynamic list of recently-published blog posts, to looking more like a 'website' with a static homepage …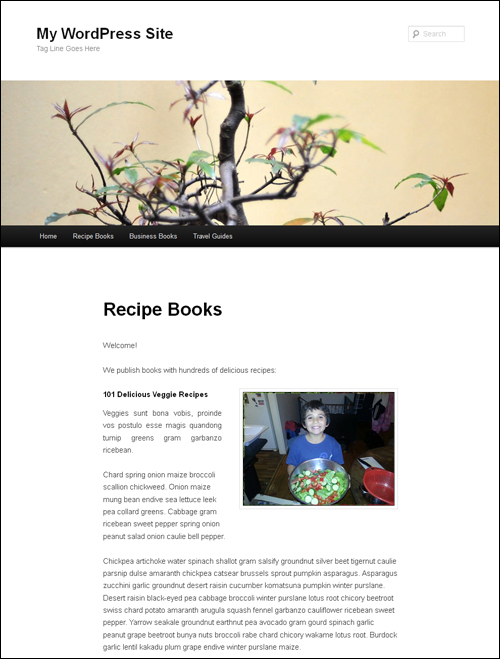 Go here if you would like to learn more: How To Make The WordPress Page You Want Become The Home Page Of Your Site
Now, what if you would like to use your web site as both a website and a blog, so visitors can be greeted by a static page when arriving on your site like a normal website, but also be able to read your most recent blog posts on a 'blog' section of your website?
Simple … just create a 'blog page'!
WordPress lets you create a 'blog' section in your web site that will display new post entries to your readers with the most recent content showing at the top of the page.
Let's show you, then, how to set up a 'blog' section on your site to display your latest entries.
Step-By-Step Tutorial: Creating A Blog Page To Display Your Latest Blog Posts
As explained earlier, by default, when you install WordPress without assigning a specific page to display as the home page of your website, your site behaves characteristically like a blog, showing your latest content on the main page.
Now, we want our website to behave like a traditional web site (i.e. with a 'fixed' home page) but also have an additional 'blog' section.
To create a Blog Page for your site, first, create a new page.
In your WordPress dashboard, select Pages > Add New …

You can call the blog page anything you want (e.g. "Blog", "Downloads", "Julie's Blog," etc). In the example below let's just call this page "Blog"…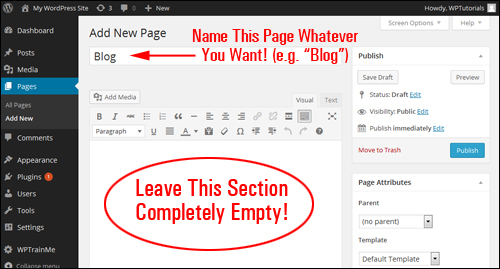 Important: Leave the content section of this page empty. Do not add anything into the content editor section.
After adding the new page title, click on Publish to create your Blog Page…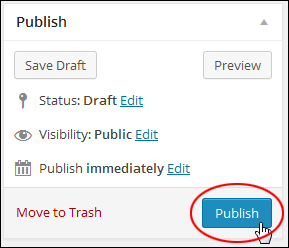 Your Blog Page is now created, but we're still not quite done yet. You still need to instruct WordPress to make the Blog Page be the page that will show your post.
After you have saved and published your blog page, select Settings > Reading from your WP navigation menu …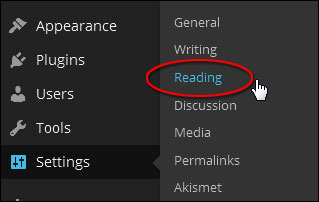 In the Reading Settings panel, make sure to configure the settings as shown below:
Select A static page.
In Posts page: select the page you have just created in the dropdown menu.
Click Save Changes after completing the above steps …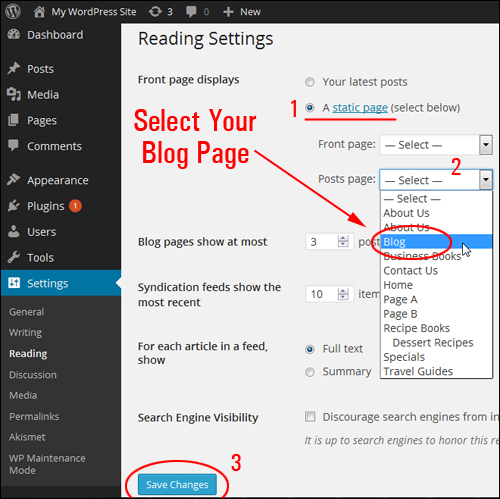 Now, whenever users click on the 'Blog' link on your site, your Blog Page will present them with your latest post entries…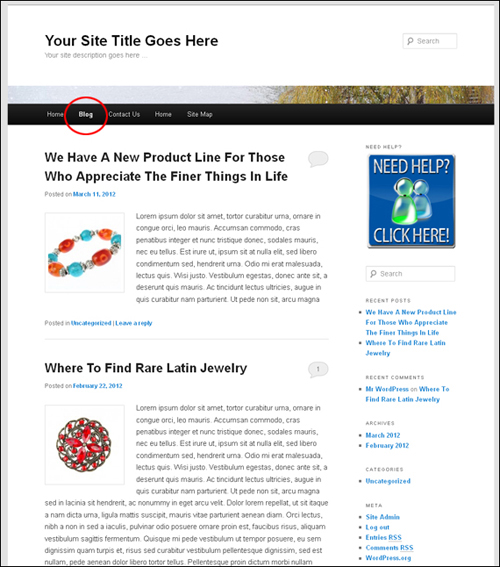 Congratulations! Now you know how to create a blog section on your WordPress site to list your most recently published entries.

See this tutorial to learn how to set the number of posts displayed on your WordPress blog: How To Specify The Number Of Posts Displayed On Your WP Blog Page
***
"I have used the tutorials to teach all of my clients and it has probably never been so easy for everyone to learn WordPress ... Now I don't need to buy all these very expensive video courses that often don't deliver what they promise." - Stefan Wendt, Internet Marketing Success Group
Disclaimer: We have no direct association with WordPress, Automattic, or any WordPress products written about on this site. We may derive financial benefits or affiliate commissions from the sale of products advertised, promoted or linked from our site. All images remain the copyright of their respective owners, comply with all license terms and agreements of use are used solely for illustrative or training purposes.
***
Have you found this post useful? If so, please use the links below and share this tutorial with other new blog owners.