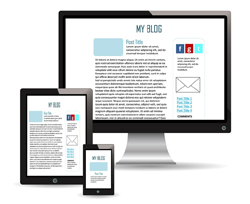 In another post, we show you how to create a WordPress home page.
If you read that tutorial, you will see that used right "out of the box", WordPress acts as a 'blog' and presents a dynamic list of recently-published posts.
On a blog page, users can see the headlines and first paragraph or two of the content visible for each blog post published with links to separate post pages that contain the full content (e.g. "click here to learn more"…)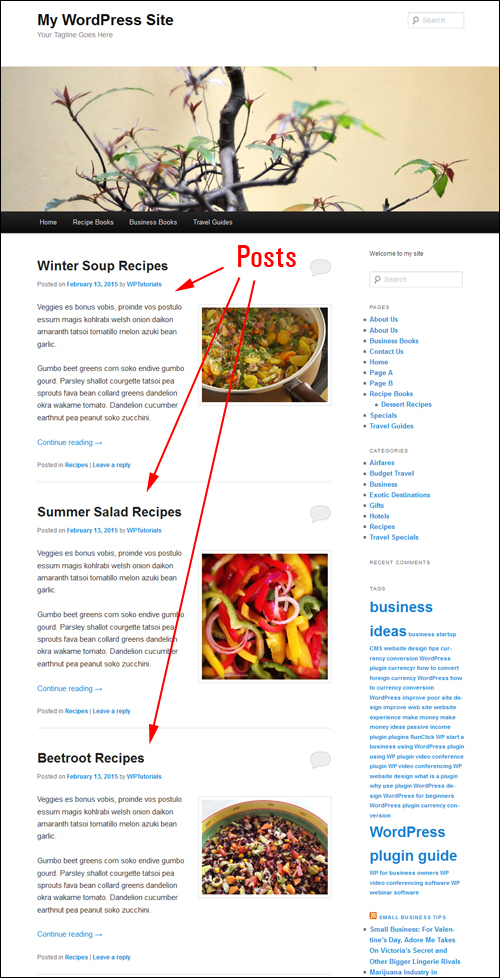 Note: How your blog posts appear on your site can depend on what WordPress theme you use.
To learn more about WordPress themes, see this tutorial: WP For Beginners – An Overview Of Themes
***
We then explained how to change your site from looking like a 'blog' that displays a dynamic list of recently-published posts, to looking more like a 'website' with a static main page …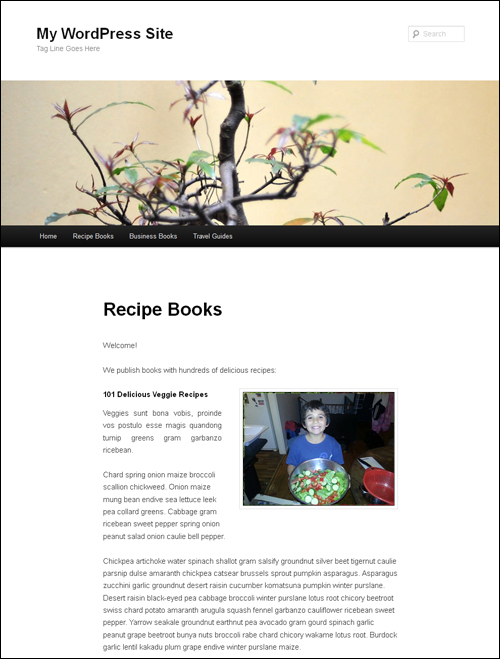 If you would like to review this post, go here: How To Create A Static WordPress Home Page
Now, what if you want to use your WordPress site as both a website and a blog, so visitors can be greeted by a static page when landing on your site like a regular website, but also be able to read the most recent articles on a 'blog' area of your website?
Simple … just create a 'blog page'!
WordPress lets you easily create a 'blog' page in your web site that displays new posts to readers with the latest articles showing at the top of the page.
Let's show you, then, how to easily create a 'blog' section on your site that will display your latest entries.
Step-By-Step Tutorial: How To Create A Blog Page In WordPress To Display Your Latest Posts
As we've already explained, by default, when you install WordPress without assigning a specific page to display as the home page of your website, your site behaves characteristically like a blog, showing the newest entries on your home page.
In this situation, however, we want the web site to perform like a static website (i.e. with a 'fixed' home page) but also have an additional 'blog' component.
To create a Blog Page for your site, let's first create a new page.
In your WordPress admin menu, choose Pages > Add New …

You can call this page anything you want (e.g. "Blog", "Specials", "My Blog," etc). For our example, we'll just call this page "Blog"…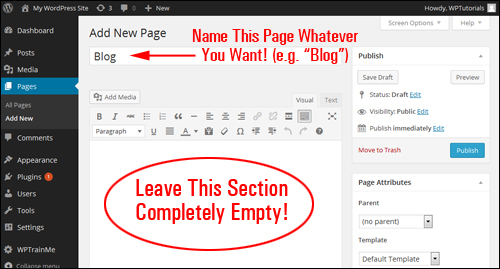 Important: Leave the content section of this page empty. Do not add anything into the content editor section.
After adding the page title, publish your new page to create the Blog Page…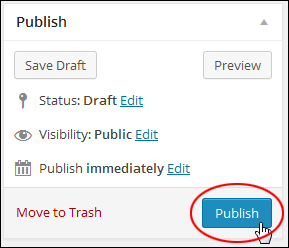 Your Blog Page is now created, but there's still one more step that needs to be done. We still have to instruct WordPress to make the Blog Page be the page that will display your blog posts.
After saving and publishing your new blog page, select Settings > Reading from the WP navigation menu …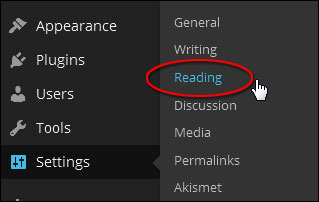 In the Reading Settings panel, make sure to configure the options as shown below:
Select A static page.
In Posts page: locate the page you have just created in the dropdown menu.
Click Save Changes after completing the above steps to update your settings …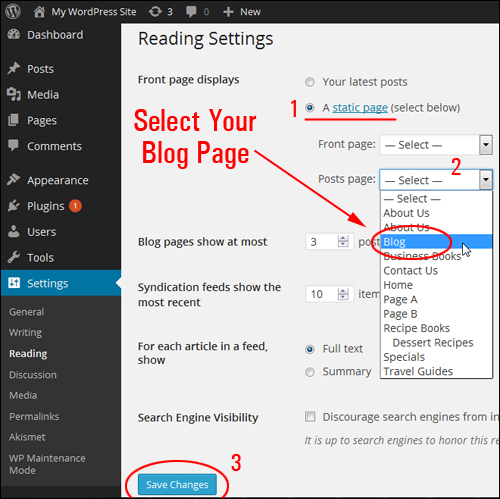 Now, whenever users click on the 'Blog' link on your site, they will see your latest post entries showing on your site…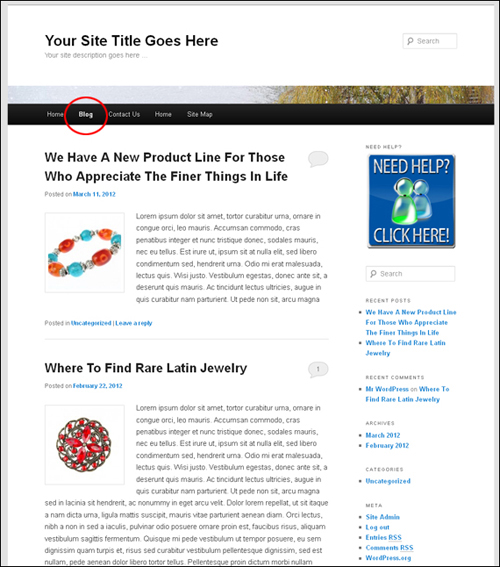 Congratulations! Now you know how to create a separate blog section on your website to list your latest entries.

To learn how to change the number of blog posts to display on your blog page, see this tutorial: How To Change The Number Of Posts Showing On Your Blog Page
[adrotate group="6"]
***
[adrotate group="3"]
Disclaimer: WordPress and its related trademarks are registered trademarks of Automattic, Inc. This site is not affiliated with nor sponsored by Automattic, Inc. or the WordPress Open Source project. This site and the services and products offered on this site are not associated, affiliated, sponsored, or endorsed by WordPress, nor have they been certified, reviewed, or tested by WordPress. The owner, contributors and/or advertisers may derive financial benefit from sales of items linked to, advertised, or reviewed on this site.
***
Was this post useful? If so, please take a moment to use the social buttons below to share this tutorial with other online users.