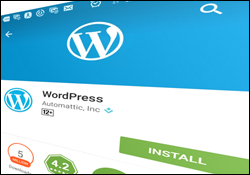 This tutorial shows you how to use the 'Comments' section of the WordPress Mobile App.
This tutorial was created using an earlier version of the WordPress Mobile App and may contain outdated information. Please bookmark this page as we will be updating this tutorial soon! To be notified of updates to our content, subscribe to our updates list (see sidebar), or Like our Facebook page.
***
How To Use The WordPress Mobile App – Comments
In this tutorial, you will learn how to moderate and manage comments on your WordPress site using the WordPress App for mobile devices.
For this tutorial, we'll use the WordPress For Android version of the WordPress mobile app. The process explained below is similar for iOS devices (e.g. iPhone, iPod Touch or iPad).
For more information about WordPress For IOS, go here:
You should have already set up your WordPress App. If not, go here.
The WordPress Mobile App – Comments
Tap on your WordPress app icon to log into your account …
To moderate and manage your comments, tap on the Comments menu …
The Comments screen displays on your browser …
To view the comment management options, either tick the checkbox to select the comment …
Or tap on the comment itself …
The Comment management screen lets you perform the following functions:
Delete The Comment
Edit The Comment
Reply To The Comment
Mark the Comment as Spam
Approve / Unapprove The Comment
Delete Comment
To delete a comment click on the Trash Can icon …
The comment will be immediately deleted.
Edit Comment
Selecting the Edit Comment option brings up the Edit Comments screen. Here you can edit the comment fields, moderate the comment and change the comment status to Approved, Pending Review, or Spam. Tap on the Update Comment button when done …
Reply To Comment
To post a reply to an existing comment, select the Reply button. This brings up the Reply to Comment screen. Type your reply, then tap Send Reply to post your reply on your WordPress site …
Mark Comment As Spam
Select Spam to flag comments as spam. Comments marked as spam display in your Comments screen (see below).
Approve / Unapprove Comment
To approve or unapprove comments, select the comment and tap the Approve / Unapprove toggle button to change the comment status. Approved and Unapproved comments display in your Comments section …
Congratulations! You now know how to use the WordPress Mobile App for moderating and managing comments on your WordPress site via a mobile device.
Next Step:
Now that you know how to use the 'Comments' section of the WordPress Mobile App, the next step is to learn how to use the 'Media' section of the App.
To learn more about using the WordPress Mobile App's Media section, see the tutorial below:
How To Use The WordPress Mobile App – Media
See Also …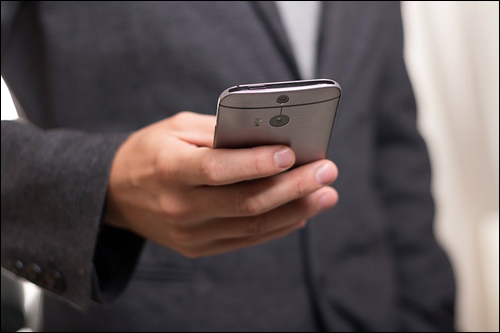 (Source: Pixabay)
***
"Learning WordPress has been a huge stumbling block for me. I've been looking for something that covers absolutely everything but doesn't cost an arm and a leg. Thank you so much ... you have just provided me with what I have been looking for! Truly appreciated!" - Tanya