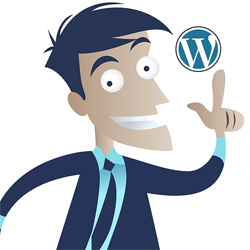 A blog is a powerful marketing tool for small business owners. A good blog engages its visitors and encourages them to get actively involved.
Unlike regular traditional static websites, a WordPress blog allows you to communicate with your visitors, prospects, and customers in the form of a dialog. By fully engaging with users online, your blog can help your business boost trust and loyalty and keep people coming back to your site for more.
Small Business Blogging Ideas – Using WordPress To Better Engage Visitors
If you are a small business owner, you need to engage your prospective customers. Here are some great ideas to get this interaction going using a WordPress blog:
Contests & Giveaways
Contests are an effective way to build social influence and generate email leads where visitors provide you with their real name and email address. Because the incentive of winning is very strong, running contests can also get visitors engaging with you who haven't done so before, and sharing your contest with their social network.
Why not hold a contest through your blog where the winner (or winners) get a prize? This could be a prize like an Amazon gift voucher, or something directly related to using your products or services, like a free service, product sample, or download access to information that others would normally have to purchase in order to get access, or even a blend of tangible goods coupled with something that is specific to your business or industry.
You don't need to have a big budget to run your first contest. For example, you can offer a $25 Amazon gift card and a 30-minute free consultation call with you for help, if you provide any kind of coaching or consulting services, or a free session, e-book or product sample.
You can also make the contest involve getting other people to sign up to your newsletter or opt-in list, or promote your video or blog on their social networks, etc.
With a WordPress-powered blog, for example, you can integrate a contest management plugin like Contest Domination to help you build a list of subscribers by running contests and giveaways.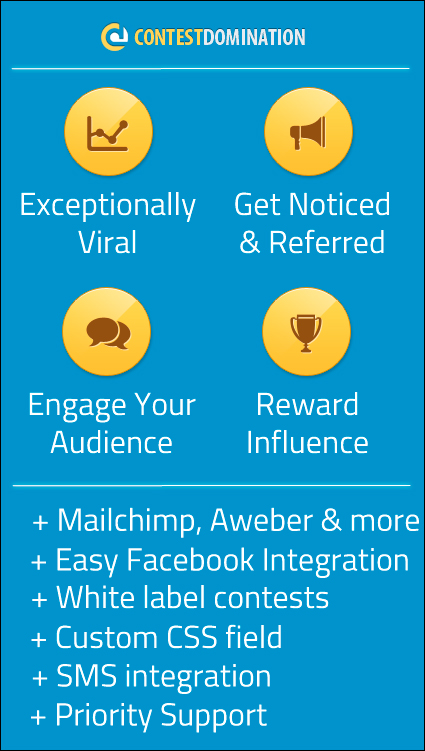 (Contest Domination – WordPress Contest Plugin)
Contest Domination is a simple and easy to set up plugin that lets you quickly set up, manage and track unlimited contests on your blog. You can sign up for a free version, or upgrade to the paid versions, which gives you access to features like integration with your autoresponder, custom fields, detailed analytics, domain mapping, and more.
To learn more about this plugin, visit the site below: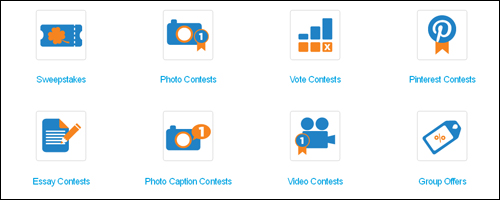 (Run Contests & Promos With Wishpond)
Wishpond provides a suite of tools that lets you run contests and promos, including sweepstakes, photo contests, Instagram promotions, and more, as well as create and split-test mobile-responsive landing pages, generate leads with powerful and customizable popups, overlays and sidebar forms, and even set up marketing automation processes.
To learn more about setting up social contests and sweepstakes using Wishpond, visit the website below:

If you plan to run brand promotions, competitions, Facebook promotions, or any other type of sweepstake or contest that includes an element of chance (or even skill, e.g. "Tell us in 25 words or less …"), make sure that you are not breaking any laws. Depending on where and how you plan to run your promotions, you may need a permit to run competitions or comply with certain legal requirements to avoid getting in trouble.
If everything is okay and you're good to go with your marketing strategy, then post the rules online and make sure that people clearly understand what they are required to do to participate and qualify for the prize(s) you're offering.
Also, make sure to promote your contest or giveaway on all of your marketing channels including social media, your website and your offline materials. Remember that the objective of this exercise is to drive as much traffic to your blog as possible.
Case Studies
Using case studies on your blog not only helps to engage your customers, they also help you accomplish many great things at once.
Case studies attract new readers, showcase your clients, educate customers and highlight many of the benefits of using your business. A case study gives customers practical information they can use and provides them with concrete proof that your business gets results.
If you don't know where to begin when it comes to creating case studies, search online for "how to create a case study", or see the articles below:

Adding a written or video testimonial to a case study helps to increase engagement with your blog readers and gives your case study greater authority and authenticity!
You can also offer to send readers a free case study in exchange for signing up to your newsletter or opt-in form …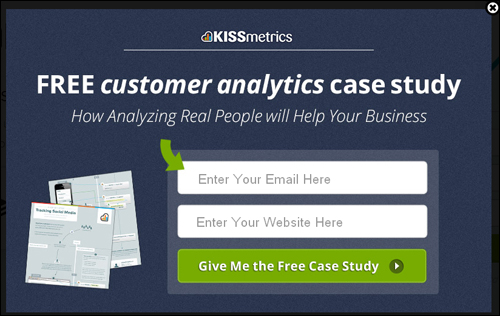 (Add an opt-in form to your WordPress blog)
Adding an opt-in form to WordPress is easy.
To learn more about adding an opt-in form to WordPress, see the tutorial below:
Customer Success Stories
Customer success stories are similar to case studies in that they can serve as testimonials and "social proof" for your business.
Whenever a customer thanks you or lets you know how your business has helped them, contact them immediately and ask them if they would mind being featured on your blog. You can offer to keep their testimonial anonymous if they prefer, or promote them on your blog with a live link pointing back to their website.

If you receive great feedback via email or via the telephone that you would like to use as a testimonial, you can make it easier for your customers to provide you with a testimonial by creating the testimonial yourself using the words of their email or quoting the feedback they've given you, and then simply emailing them the finished testimonial and asking them to give you permission to use it, or to add any modifications they would like to see made before it gets published when they reply with their permission. This also lets you control the way the testimonial will appear when published.
If your business blog is built using the WordPress platform, you can easily add testimonial add-ons (called plugins) to your site that lets you display customer testimonials on your site. Here are a few testimonial plugins you can check out for your WordPress site:
Testimonials are a great way to engage with your readers and show them proof and examples of what your business can do to help them.
For more great information about using testimonials and other WordPress testimonial plugins, see the tutorial below:
Lists And Checklists
Blog readers love lists and checklists. Lists are not only easy to read and to digest, but useful checklists can be shared socially around the web, driving more visitors to your blog.

Some of the most popular articles to write lists for are "Top Ten" lists and "Biggest Mistakes To Avoid" lists. Start a "Topic Diary" and write your ideas for list topics down, then continue adding to this list whenever you come across a new topic idea. If you need some inspiration, check out Listverse – a website dedicated to "Top 10 Lists".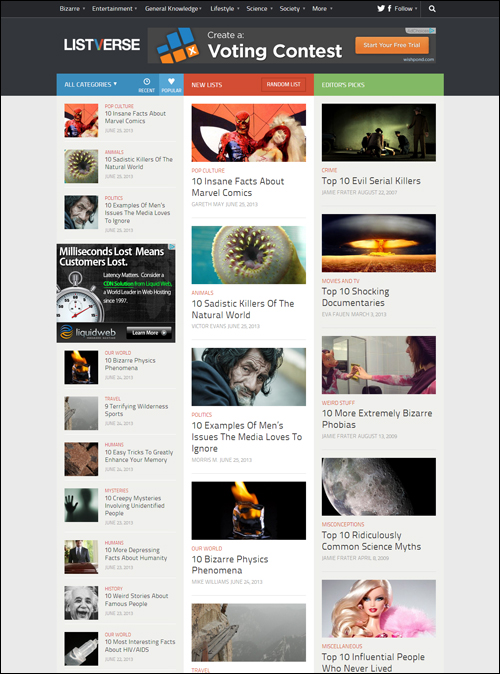 (Listverse)
You can engage your blog visitors and attract a lot of reader comments simply by asking them at the end of your list post what some of their ideas are, which item on the list was their favorite, was there anything they felt was left off the list, any new lists about your industry that they would like to see, etc.
To learn more about adding user-generated content to WordPress, see the tutorial below:
Creative Ideas For Your Products
A great strategy for engaging readers on your small business blog is to write blog posts that show people how to use your products in creative ways. This not only informs and educates your potential customers about new ideas and practical ways to use your products or services, it also shows off the benefits and versatility of what you offer and gives them new options for engaging with your business.
Think about all the different types of customers your business can cater to, all of the problems and challenges it can help them solve and begin to write about all of the different ways your products and services can be put to use.
Create a customer survey and ask your existing customers what kind of problems your products helped to solve, or if they have used your products in any unusual or unconventional way and what results did they get.
At the end of your blog posts where you share creative product ideas, uses and applications ask your readers if they can see any additional uses for what your business has to offer.
To learn more about adding surveys and polls to WordPress, see the tutorial below:
Videos
You don't have to only write blog posts. You can also create videos and add these to your blog.
Videos are a great way to engage readers on your blog, because they show you rather than just tell you what to do.
You can purchase screen capture and video editing software like Camtasia that lets you create narrated "how to" videos as you navigate your computer and browsers, or just record videos on a smartphone, then upload these to YouTube and embed them on your blog.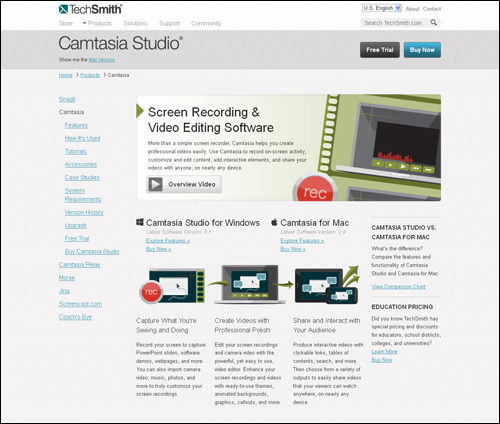 (Camtasia – Screen Capture Software)
If you organize events or social functions, or do any kind of external work for clients (e.g. home building, interior decorating, landscaping, flower arranging, etc…), you can create a 'before and after" video with a commentary of the processes involved.
Make "how to" videos that teach your customers about you and your business expertise. Even better, make it fun and you'll increase the chances of your video being shared with others and going viral online.
To learn more about marketing your business with videos, see the tutorial below:
Infographics
Infographics are visual representations of information. They give your readers a visually exciting way to access and digest the information you are offering.
Basically, you take the information you want to convey and then make something visually creative with it, using graphs, images, statistical reports, etc …
Here's an example of what an infographic looks like…

++ Click Image to Enlarge ++
(Source: How To Calculate Lifetime Value)
You can make your own infographic using free online programs – just search for "how to create infographics free" online, or see the tutorial below:

After creating and posting an infographic on your blog, make sure to share it on Pinterest. Pinterest is a content sharing service that allows members to "pin" images, videos and other objects to their pinboard, and this can help drive new visitors and prospects to your blog …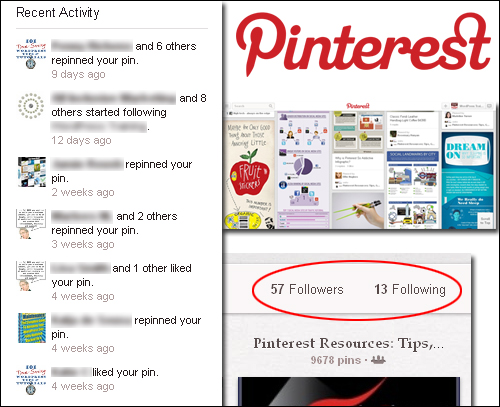 (Share your images on Pinterest for added exposure, traffic, and engagement)
Hopefully, this post has given you a number of great ideas on ways to use a WordPress blog to better engage your site visitors.
A final tip is to make sure that you continually mix things up on your blog. Plan to add content with embedded infographics, videos, etc. Talk about your new products in one post and offer a list of simple tips, or customer experiences in another post. Test different blog post formats and ideas as much as possible and study your traffic analytics regularly. Use statistical reports, survey results, polls etc. to not only engage your visitors, but also to learn what is and isn't working in your online marketing approach.
Keep trying out new ideas and see what sticks with your blog readers (make sure that you can measure the results of your tests and the implementation of new ideas, however, otherwise you won't know what is working and what needs to be improved!)
When it comes to using your blog to engage readers, remember that if you're only adding 'filler' content to your blog for the sake of adding content, people will quickly become disinterest and disengaged. Some may even see your blog as spammy. So … keep your content real, informative, educational, and useful and you will be well on your way to attracting more visitors to your blog and keeping them engaged and eager to return.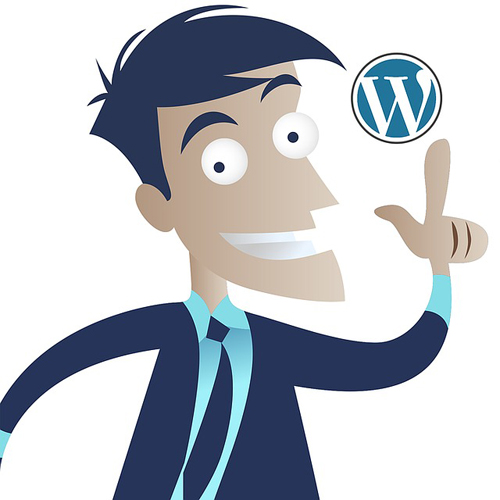 (Source: Pixabay)
***
"I love the way your email series "Infinite Web Content Creation Training Series" is documented and presented. It is very absorbing and captivating. The links and tutorials are interesting and educational. This has motivated me to rewrite my content following the concepts I am learning from the email series." - Mani Raju, www.fortuneinewaste.com