WP Total Audit – Find And Fix Common WordPress Errors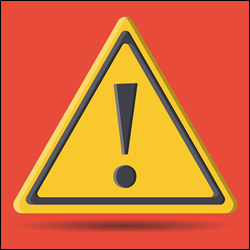 In this post, we look at a WordPress security plugin that can help you find and fix common WordPress installation faults.
For additional information on keeping WordPress secure and troubleshooting common WordPress errors, see the following sections: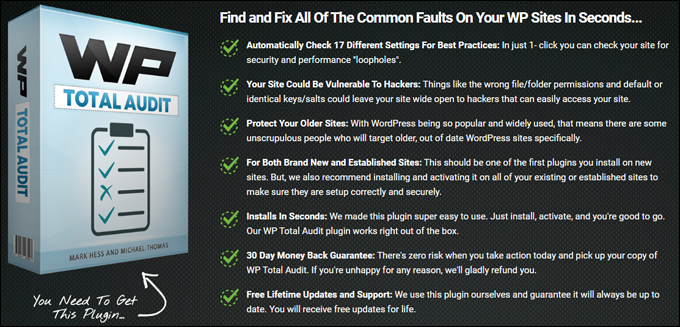 (WP Total Audit – Find & fix common WordPress errors)
After logging into thousands of WordPress sites while providing help or support for customers, the expert WordPress developers of WP Total Audit noticed the same installation or configuration mistakes being made over and over again, leaving the sites vulnerable to security attacks, plugin conflicts, etc.
Fortunately, these common mistakes are easy to fix and the WP Total Audit plugin provides 'one-click' fixes to from your dashboard. Whether you are a WordPress newbie or you have been using WordPress for years, WP Total Audit is a useful and inexpensive plugin that will automatically scan your site for security and performance loopholes and instantly alert you about any issues that need fixing …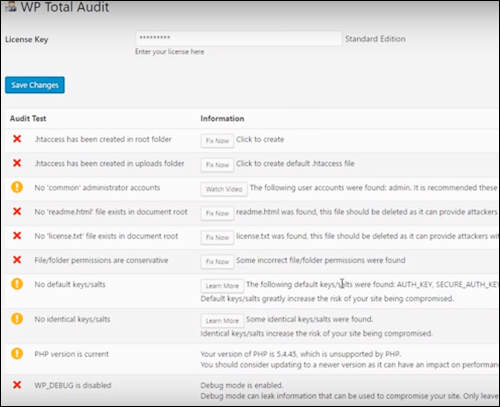 (WP Total Audit – Find & fix 17 hidden WordPress dangers in seconds!)
WP Total Audit can be used in brand new or established WordPress sites and can be installed alongside other WordPress security plugins for hardened security.
Below are some testimonials from WP Total Audit users:
"Another great product from IM Income Lab which does what it says on the tin – and is very easy to install and use. Many Thanks." Stephen Drummond

"Anyone who can push a button can handle it. The instruction video is actually superfluous. A must have, for such a ridiculously low price!" Peter Heine
This inexpensive plugin installs in seconds, can be used on all your WordPress sites, offers a 30-day money back guarantee and lifetime updates and support.
Go here to learn more: WP Total Audit
[adrotate group="6"]
***
[adrotate group="3"]
Disclaimer: This site is not directly associated with WordPress or any of the WordPress-related products discussed on this site. We may derive a financial benefit or affiliate commission from the sale of products mentioned on this website. All product images are the copyright of their respective owners, comply with all license terms and agreements of use to the best of our knowledge and are being used solely for training or illustrative purposes.
***
Did you enjoy this tutorial? Feel free to share this article with others using the social buttons below.