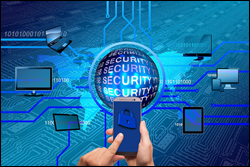 This tutorial is part of our tutorial series on WordPress Security. In the previous section of this tutorial, we looked at ways to harden your computer system. In this tutorial, you will learn how to keep your computer operating system up-to-date.
Please also review our WordPress Security Guide For Beginners and our free WordPress Security Checklist.
***
How To Keep Your Computer Operating System Up-To-Date
One of the main reasons why software companies and device manufacturers update their operating system software, drivers, etc. other than to fix bugs or introduce new features, is to address security vulnerabilities whenever these are discovered.
If you are not keeping your operating system and other important software on your computer up-to-date, then you are basically leaving your system vulnerable to attack by anyone who knows how to exploit the vulnerabilities of older software versions.
WordPress site security involves keeping computer systems up-to-date. It is important, therefore, to install all updates and apply all patches released for your operating system, web browser and computer software frequently.
Updating Your Current Operating System
If you use the Windows operating system, click on the 'Start' button …
Click on 'All Programs' …
From the list of programs, click on 'Windows Update' …
If your system files are out of date, you will see a notification message similar to the one shown in the screenshot below. Click on the 'Install updates' button to install the latest updates for your computer …
You can check for updates manually, or allow Windows to perform updates automatically by clicking on 'Change settings' in the section's menu …
Configure the options in this section and click on the 'OK' button at the bottom of the screen when finished to update your settings …
Upgrading To A Different Operating System
To check whether your system can be upgraded to a different operating system, click on the 'Windows Anytime Upgrade' link at the bottom of the 'Windows Update' screen …
You can then follow the prompts to learn about your upgrade options …
You can also visit the Windows Upgrade Advisor site, where you can download and install a software program that will scan your site for potential issues and advise you what to do before upgrading …

For more information about upgrading your computer, visit the sites below:
Upgrade Microsoft Windows
Upgrade Microsoft Office
Windows Upgrade Advisor
Upgrade Apple Products
Next Step:
Now that you know how to keep your computer's operating system up-to-date, the next step is to review some additional computer security tips.

For additional computer security tips, go here:

 Additional Computer Security Tips
See Also …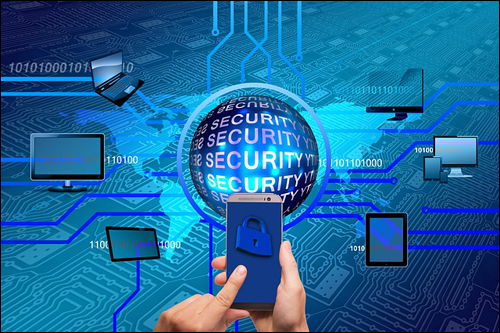 (Source: Pixabay)
***
"If you're new to WordPress, this can stand on its own as a training course and will stay with you as you progress from beginner to advanced and even guru status." - Bruce (Columbus, Ohio)
Disclaimer: This site has no direct association with WordPress, Automattic, or any products mentioned on this site. We may receive a financial benefit or affiliate commission from purchases of third-party products and services advertised, reviewed or linked from our website. All product images are the copyright of their respective owners, comply with all license terms and agreements of use are being used solely for training and illustrative purposes.
***
Did you find this article useful? If so, please take a moment to use the links below and share this page with anyone thinking of starting or growing a business online.