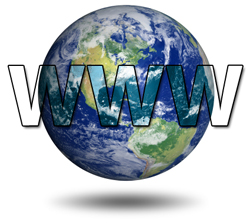 This tutorial is part of our WordPress installation step-by-step tutorials, where we show you how to install a WordPress site or blog with no coding skills required.
***
Your domain name is your unique web address.
Because your domain name is how most people will find your business online and identify with your brand, it's important to have as much control of your domain name as you can.

You can register a unique domain name for around US$10-$15 per year or less, depending on the domain name registrar you choose.
For a step-by-step tutorial on how to register a domain name, go here:
Technically speaking, you don't own a domain name, you lease it.
The Internet Corporation for Assigned Names and Numbers (ICANN) is the organization responsible for managing and administering domain names worldwide.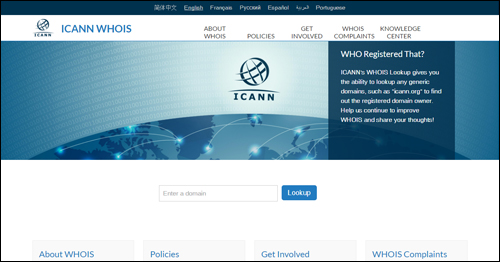 (ICANN.org)
You can learn more about ICANN by visiting its website here:
Here are some important things about domain names that you need to know:
Domain Name Registrant Details
Make sure that the domain name is registered in either your name or your business name. This is especially important if someone else has registered your domain name on your behalf (e.g. a web developer or web services agency).
Most developers will do the right thing when it comes to registering domain names on behalf of their clients, but occasionally, an unscrupulous developer will register domain names under their own name and then lease the domain back to their clients. This is sometimes done to ensure that clients won't leave them …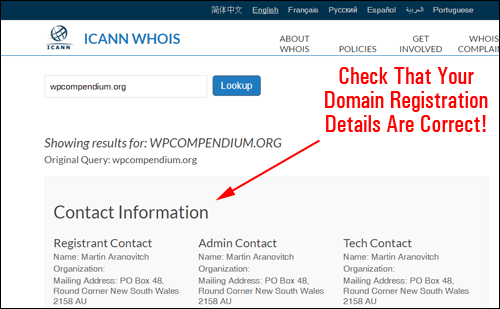 (Make sure that your domain name registration details are correct!)
You can check your domain name registration details by visiting the website below, and entering the domain name into the search field:
Note: It's typical for web developers or agencies who register domain names on behalf of their clients to enter their contact details in the 'Technical Contact' or 'Admin Contact' fields. The 'Registrant Contact' details, however, should be in your name or your business name.
Secure Your Domain Name Family And Business Brand
The other important aspect of controlling your domain name is to try and secure the entire domain name 'family' if possible, as well as social media usernames that represent your brand or business name.
This prevents your competitors from controlling online assets that could be identified with or mistaken for your business.
An example of a domain name 'family' is shown below:
yourdomain.com
yourdomain.net
yourdomain.org
yourdomain.info
yourdomain.co.uk
yourdomain.com.au
yourdomain.us
etc …
Having a web presence has become so important to how we do business today that anyone contemplating starting a new business seriously needs to consider whether to use a name if the domain name version is already taken by someone else.
Put yourself in your competitors' shoes for a moment …
Would you go through all the bother and expense of promoting a new business if every domain name related to your business belonged to someone else?
Probably not. What would be the point of spending money and working hard to promote and advertise your business only to send more and more potential customers to someone else's website?
By focusing too narrowly on your local market, you could fail to see the wider global implications of the importance of safeguarding your brand online.
For example, many small businesses in Australia will register a .com.au domain for their business, but not necessarily the .com version of the same domain. This is the same for business owners all over the world – businesses in the UK will register a .co.uk domain, South African businesses will register a .za domain, Canadians a .ca domain, etc., but not the entire domain family.
If someone else owns another version of your domain, they could benefit from the traffic being generated by your efforts.
This may not seem like a big deal, but it's something that can be prevented and that can help you avoid headaches later on, especially if you start growing your presence online internationally.
Not owning all of the domains associated with your business can weaken your brand.
With this in mind, here are a couple of really simple and inexpensive strategies that will help you safeguard your brand online and help add a layer of protection against your competitors:
Strategy #1: Secure All Domain Names Related To Your Brand
As mentioned earlier, one way to safeguard your business brand online is to register all of the variants of your domain name.
Some of the most common strategies for doing this include:
Registering the .com, .net and .org versions of your domain (e.g. mystore.com, mystore.net, mystore.org)
Registering your domain internationally (e.g. mystore.com.au, mystore.co.uk)
Registering both the hyphenated and non-hyphenated versions of your domain (e.g. mystore.com, my-store.com)
Registering a number of keyword-rich domains related to your business – you can then use these to build separate sites focused on niches in your industry and drive targeted traffic to your main web site, or develop these domains into separate divisions of your business.
Registering multiple domains is a relatively inexpensive investment and offers many benefits and advantages, such as:
It gives you a local / global monopoly over the brand.
It prevents competitors from securing those domains and diverting traffic to their sites.
It stops people registering business names offline that are similar or related to your domain.
It can significantly increase the resale value of your business.
Think about it … what other strategy can you think of that for a few dollars per year, will safeguard your business brand online and prevent potential competitors both locally and internationally from promoting their business using a similar name as yours?
Now … you may be wondering what to do with all of those domains after you have registered them. The simplest thing to do is to redirect all of these similar domains that you now own to just one domain (e.g. the main domain that you will be promoting).
Here are a couple of simple ways to do this:
Domain Parking: You can park your domain on top of another domain
Domain Redirect: You can set up the domain with a simple redirect code which then sends visitors from that domain to your main domain.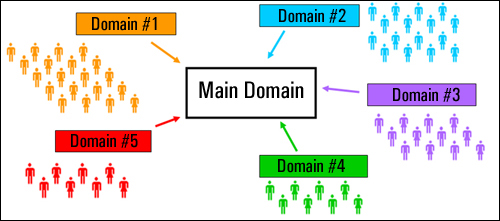 (Use domain parking and domain redirection to point visitors to your main domain or any other domains)
Parking and Redirecting domains is a fairly simple process. You can do this in your webhosting control panel.
Once you have your domain portfolio secured, you don't have to build a website for each domain. Just park or redirect your domain and you're all done!
To register a domain name, see this step-by-step tutorial:
Strategy #2: Secure Web 2.0 Usernames
The web has undergone many significant changes. One of these is the increasing relevance and dominance of social media sites like Facebook, YouTube, Twitter and dozens of other social networks and bookmarking sites.
Establishing an online presence in all major social networks is important not only in terms of creating a growing awareness for your business online, but it also helps to generate new sources of traffic and customers for your products and services.
The FIRST thing to do, then, is to secure your brand name with as many social sites as you can before someone else takes your name.
Vanity URLs
Many social sites allow you to specify a username when creating an account that will then become part of your account's web address for that site. These web addresses are typically called a vanity URL. By using your business name as the username on these sites, you can create vanity URLs that will help to strengthen your brand online.
Here are some examples of vanity URLs:
Facebook.com/yourbusiness
Twitter.com/yourbusiness
LinkedIn.com/yourbusiness
etc…
You can check to see if your desired username is still available at dozens of popular Social Networking and Social Bookmarking websites by visiting the site below: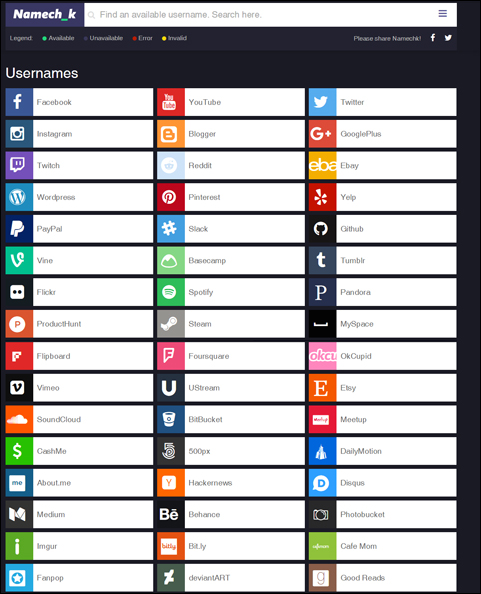 (Namechk)
Type in your desired username or vanity url and click the button to check its availability at dozens of the most popular social networking and social bookmarking sites. A list of all sites where the username is still available will be instantly returned, allowing you to visit those sites and create an account using your chosen username …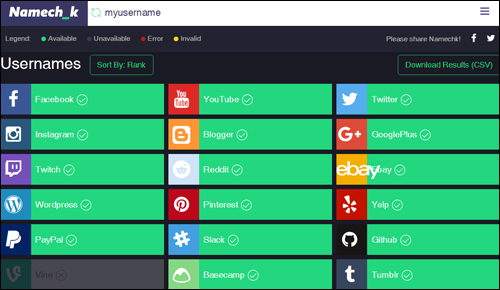 (Find out which usernames are available)
Tips For Unique Or Trademarked Business Names
What if your business name is a unique or trademarked name?
The same advice given earlier applies here … register all domain names related to your business and create as many accounts as you can with social networking and social bookmarking sites using your unique username.
Register Keyword-Related Domains
There is one more strategy you can use to protect your brand online … register keyword-rich domains related to your products and services.
This works well for businesses that have an unusual brand name (e.g., think of 'Hammacher Schlemmer', the giant American Catalog company), but would also like to have control of the main keywords related to their products or services.
Using a completely made up example, let's say that you want to build a global online brand with a funky name like HowDooYooDoo.
Using the strategies discussed earlier, you would register the domain name HowDooYooDoo.com and its domain family (i.e. the .net, .org, .biz, .us, etc ).
Now … what if one of the products you plan to sell through HowDooYooDoo is a line of funky greeting cards? The name 'HowDooYooDoo.com' may be unique sounding and even have a fun, catchy ring to it, but it is meaningless to search engines (and probably also to most people searching online for 'greeting cards').
What you would do in this case, is perform some basic keyword research first to see what kind of search volume there is for keywords related to 'greeting cards' and the keywords you are interested in (e.g. 'funky greeting cards', etc.)
Next, you would do a 'bulk' domain search to see what keyword-related domains are available.
You would then go through the list, select the domains that appeal to you and register these.
Once you have registered these keyword-based domains, you could then either redirect the domain to your main website or a subfolder of your site (e.g. 'HowDooYooDoo.com' or 'HowDooYooDoo.com/funky-greeting-cards'), or build an entire network of sites (one for each domain you have registered), and make the content specific to the topic of your domain name (e.g. sell oversized greeting cards at 'GiantGreetingCards.net', and sell funny birthday greeting cards at 'FunnyBirthdayGreetingCards.com').
You could then add links on all of your sites pointing to your main website and catalog of greeting cards at 'HowDooYooDoo.com' …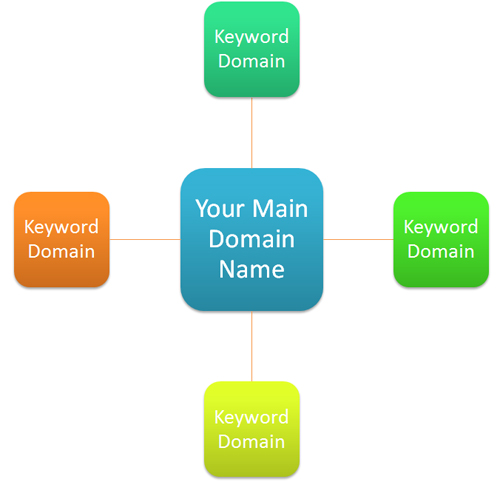 (Point visitors from your satellite sites to your main site)
Once you have a few strategies in place to capture your visitors details (e.g. a newsletter), you can then direct visitors to all of the sites that you own and start building segmented customer lists.
To learn more about registering keyword-related domains or bulk registering domain names, see the tutorial below:
Final Tip – Find Expired Domains
You can search for keyword-rich domain names that have expired and add these to your domain portfolio. Expired domains are domain names that the previous owner has chosen not to renew. Once a domain name expires, it becomes available for anyone to purchase.
Every day, thousands of domain names expire. Expired domains can be quite valuable depending on a number of factors, such as domain age, domain name length, number of active links pointing to the domain, etc.
Be aware, though, that this is a highly competitive market – many expired domain buyers use sophisticated tools and software to identify and bid on keywords that are about to expire.
Search for expired domain names by visiting the site below:
Domain Management Panel
ICANN, the body responsible for managing domain names globally, assigns the actual task of processing domain name registrations and domain name renewals to accredited agencies called Domain Registrars.
For a list of worldwide ICANN-accredited registrars go here:
Most leading Domain Registrars provide users with access to domain management services like a control panel that lets domain owners perform various administrative tasks such as managing contact and registration details, monitoring domain expiry/renewal dates, managing webhosting and security settings, etc…
Most Domain Registrars also require you to maintain a valid source of payment in its billing section (e.g. a current, valid credit card or PayPal account details).
If you plan to outsource your domain management, this can present a security issue, as whoever is managing your domain names may ask you to provide them with your full credit card details.
For this reason, I recommend that you consider either managing your domain names yourself, or entering the payment details yourself when setting up your Domain Registrar account so that only you have access to credit card numbers, security codes, etc.
Hopefully, the above information has helped you understand more about the importance of protecting your brand online and given you some new ideas and practical tips on ways to gain a massive competitive business advantage.
Domain Management  – Taking Control
The information below will help you gain more control over your domain name(s).
Outsourcing Domain Management
Use the checklist below if you plan to outsource your domain management:
Make sure that whoever registers your domain name creates a separate Domain Registrar account for your business and provides you with the account login details. See the point made earlier about keeping your payment details secure.
Confirm that all domain names will be registered using your name or business name and your contact details as the Domain Name Registrant.
Ask for copies of all domain name registration confirmation emails to be forwarded to you. Enter these details in your master document (e.g. your master spreadsheet).
Log into your domain management area and check that your domains have been set to 'lock' and 'auto-renew' in your Domain Registrar's administration panel.
DIY Domain Management
If you plan to manage your own domain names, see these detailed step-by-step tutorials:
Also, search online or see your web hosting provider's tutorials for the following:
How To Park A Domain Name
How To Redirect A Domain Name
How To Transfer And Manage Domain Names
Key Points To Take Away – Domain Names
It only costs around $10 – $15 or less per year to register a domain name for most extensions. Beware of anyone offering domain name registration services at a significantly higher cost, especially "official-looking" domain name transfer and renewal forms sent via mail from competing domain registrars.
Ensure that all domain names are registered under your name / business name and that the domain has been set to 'lock' and 'auto-renew' to prevent accidental loss through unauthorized transfers or domain expiration.
Register as many domain names in your 'domain family' (and keyword-related domains) as possible. This is the cheapest way to prevent competitors from stealing your traffic and protect your business brand.
Domain Names – Useful Resources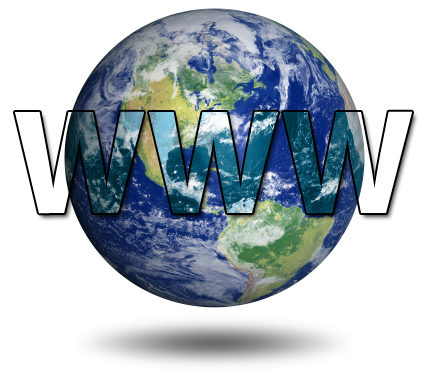 (Source: iStockPhoto)
Click one of the buttons below to continue …
Learn How To Set Up Web Hosting
Back To WordPress Installation Tutorials Index
***
***
"These tutorials have so much information and are easy to understand. If you use WordPress or plan to in the future these will help you with everything you need to know." - Valisa (Mesa, Arizona)
***