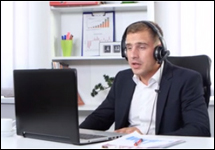 Digital business tools like webinars and online conferencing applications help organizations to sell products and services online, collaborate remotely, save valuable time, and work in a more effective way. These tools are also good for the environment as they significantly reduce the effects of travel, and provide loads of other advantages, such as making business more convenient.
Grow Your Business Online With Webinars
Businesses are always looking for methods to improve productivity, reduce expenses, save time and money, work smarter and move more products faster. Webinars and online meeting applications let you do this very easily.
Webinars can boost your business in so many ways. You can use webinars to inform people and raise awareness about your products and services, deliver company events and training to a live audience who can ask you questions and provide you with immediate feedback, help users get clarification on any issues they may have, and reach a worldwide audience of potential customers for your business, events, training courses, services, membership sites, etc…
Additionally, webinars and video conferencing tools let you develop new relationships, grow your lists and even create new info products "on the fly" just by recording your presentations and repurposing these as videos, podcasts, presentation slides with transcripts … including physical products like DVDs.
Webinar software tools, then, are a useful and effective way to do business, teach new information and share ideas. The problem, however, is that the cost of using webinar and video conferencing software can be very expensive or even prohibitive for many users, with some requiring monthly subscriptions, and restricting the number of participants who can register.
Fortunately, you can run webinars cost-effectively and without limits using the software described below.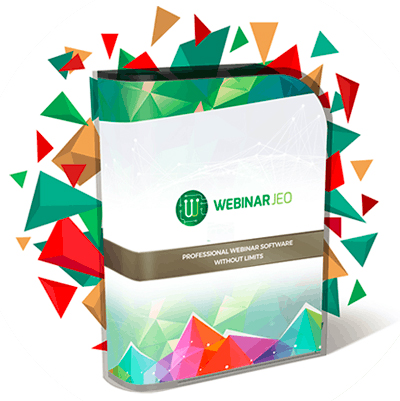 Webinar JEO – Webinar Software
Webinar JEO is a professional standalone webinar software-based solution that gives you ultimate control of your webinars and live presentations.
Use Webinar JEO for:
Lead Generation
Online Sales Presentations
Coaching & Consulting
Training and Meetings
Brand Awareness
Webinar JEO can be used for:
Live Webinars: Webinar JEO includes all of the latest webinar technology features to help you deliver interactive and engaging events and live presentations online.
Recorded Webinars: Replaying webinars can help your business generate more sales, but running them is time-consuming. Webinar JEO automatically records your webinars and sends out automated replay sequences to no-shows, fence-sitters and people who couldn't attend your event the first time around.
Evergreen Webinars: You can record and replay your webinars over and over again. Automated evergreen webinars allow you to generate recurring income for your business on autopilot.
"Recorded-Live" Webinars: With Webinar JEO, you can host recorded webinars as if they were live and answer questions, give feedback, and make sales while your original webinar is being replayed.
With Webinar JEO, everything is done in a web-based environment, which is accessible from anywhere.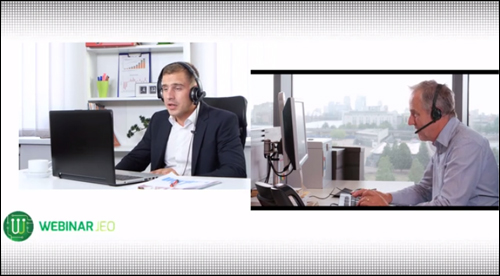 (Use Webinar JEO to grow your business online) 
For more information, go here: Webinar JEO
Webinar JEO Benefits
Some of the benefits of using Webinar JEO include:
Ease Of Use
Creating a webinar with Webinar JEO is easy and lets you deliver an engaging user experience to a worldwide audience.
Just add a title and choose a date and a time and your webinar is ready to go live, allowing you to start accepting registrations immediately and share your content online and on social media.
The software's admin panel is also very easy to navigate.
Unlimited Scalability
With Webinar JEO, you can run unlimited webinars with unlimited attendees and engage audiences with a true live-stream experience.
Webinar JEO is built using the latest webinar technology and runs on the highly scalable and robust Amazon AWS web services platform, giving you infinite growth with no limits on attendees or how many webinars you can run.
Fully Immersive Webinar Experience
Webinar JEO lets you create engaging and fully immersive webinars using many interactive webinar features (see next section).
Save Time With One-Click Flexibility
Webinar JEO includes time-saving one-click automation features, such as:
Automatic camera and microphone access
Set time zones and time formats
One-click live record
Automatically invite previous attendees
Built-in templates
Countdown Timer
Save Money
Other webinar solutions like GoTo Webinar cost around $250 per month for a limited number of attendees. Webinar JEO not only saves you thousands of dollars per year, it also incorporates newer technology and comes with more features than many well-known webinar software solutions …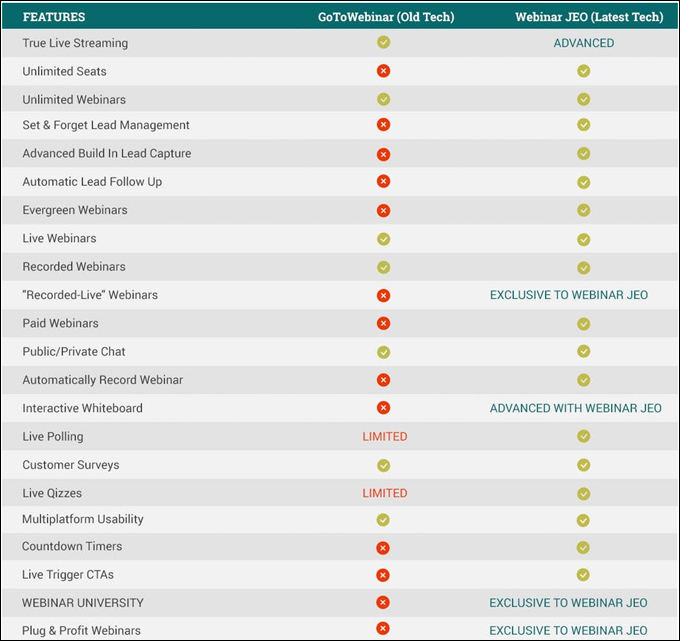 (Webinar JEO vs GoToWebinar Comparison)
For more information, visit the Webinar JEO website.
Webinar JEO Features
Webinar JEO includes a comprehensive suite of interactive webinar features …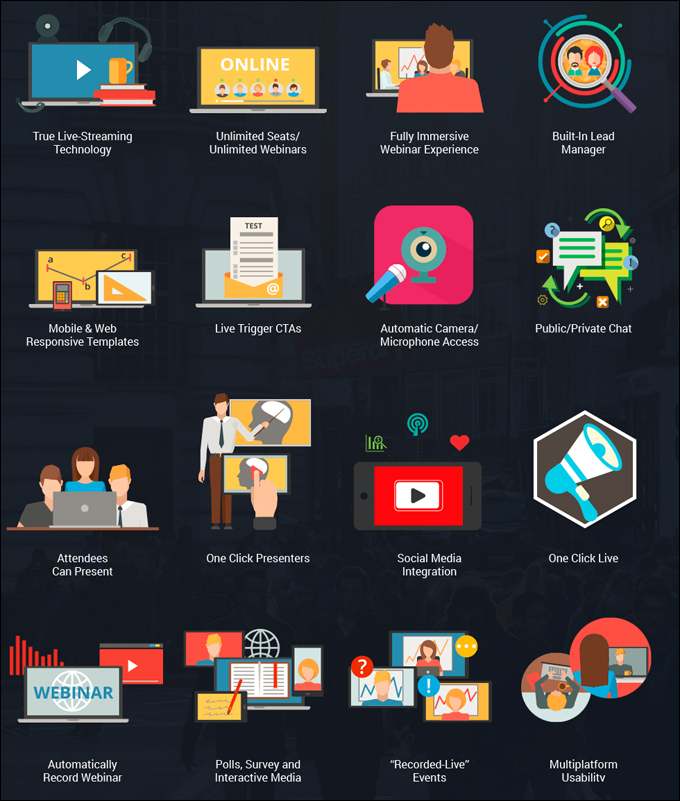 (Webinar JEO includes the latest interactive features)
Let's go through some of the main software features:
Unlimited Scalability
Webinar JEO lets you run unlimited live webinars and online conferencing events to small groups or large global audiences with true live streaming for seamless webinar performance.
Webinar Automation
You can automatically record and host as many webinars as you want on your account. Even if you don't want to run your webinars as live events, you can use Webinar JEO to deliver recorded webinars as 'simulated live' events or 'on demand.'
Lead Management Automation
Webinar JEO lets you create a "set and forget" system that automatically captures, follows up, and engages with new (or re-engages with old) leads (see below).
List-Building Automation
Webinar JEO integrates with all major email service providers.

(Webinar JEO works with all major email marketing services)
Additionally, the software includes the following:
API Integration: The software's API technology lets you add your leads directly to your database without the need to touch any code.
Built-In Lead Capture: Webinar JEO comes preloaded with a selection of webinar lead capture forms.
Built-In Follow Up Messages: Event registrants automatically receive event links and email reminders. You can use the software's built-in email templates or customize your follow-up and registration emails. Webinar JEO also lets you add unlimited follow-up sequences.
Notify Previous Attendees: One-click feature lets you invite attendees from previous events or previous sources to attend your latest webinar.
Mobile Responsive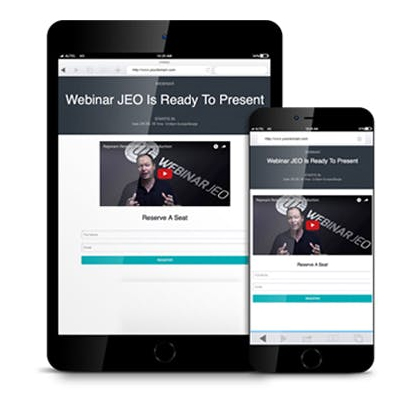 (Webinar JEO is mobile responsive)
Webinar JEO is mobile responsive, so attendees can view your webinars on their desktop and mobile devices with IOS and Android apps.
Interactive Webinar Features
Create engaging webinars with these powerful interactive media features:
Facebook Live Integration
Webinar JEO provides full integration with Facebook Live. You can live stream and share your content, screen, presentations, webcam, desktop, or any file you like.
Interactive White Board
Webinar JEO's interactive whiteboards let you draw on presentation slides, create diagrams on the fly, upload images to multiple white boards, and make live annotations.
Live Chat
In addition to being able to chat in real time with your attendees, Webinar JEO's live chat function lets you do the following:
Delegate your presentations to others. This is great if you want to introduce an expert to your webinar and allow them to take over running a segment of it. You can also deliver a seamless global webinar by having multiple presenters or participants join in at once.
Open up the microphone to any attendee. Participants can ask questions and contribute to your presentation.
One-click private chat. This is useful if you need to have a private conversation with specific attendees. You can easily switch between private and public chat mode
Mute and remove attendees. Manage disruptive participants.
Audience Polling
Polling your audience lets you improve rapport with your audience and fine tune your presentations to make sure you stay on track and deliver the information that is most relevant to users' needs.
Interactive Quizzes
Quizzes instantly engage users, help turn your audience from passive listeners to active attendees, and craft your message for maximum effectiveness.
Interactive Surveys
Using surveys in your webinars not only gives you valuable feedback, it also allows you to poll your audience and find out what your audience needs so you can create and deliver new content, new services, new solutions, and new webinars.
Countdown Timer
Webinar JEO's built-in countdown timers help you increase registrations by adding urgency to your presentations and registration pages …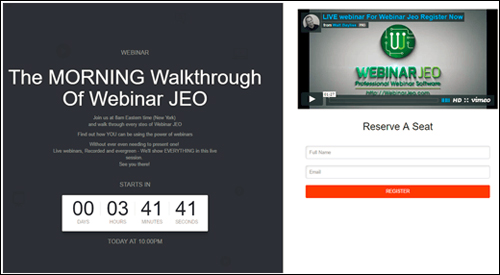 (Improve webinar conversions with countdown timers)
Timed Call To Actions
You can trigger events during your live presentations at a specific point of your choosing, such as displaying special offers and 'click to buy' buttons.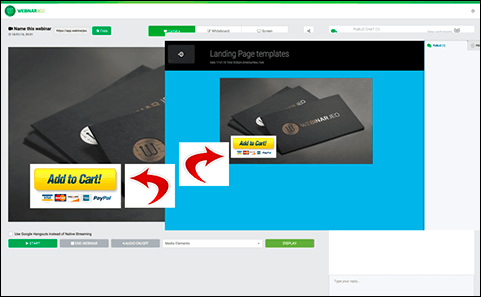 (Display time call to actions during your webinars)
Different Presentation Modes
With Webinar JEO, you can easily switch between the following presentation modes with the click of a button:
Camera Mode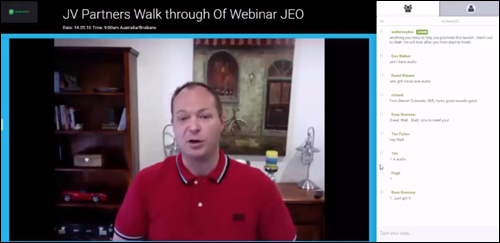 (Webinar JEO – Camera Mode)
This mode lets participants watch you as you present your information in high quality video.
Screenshare Mode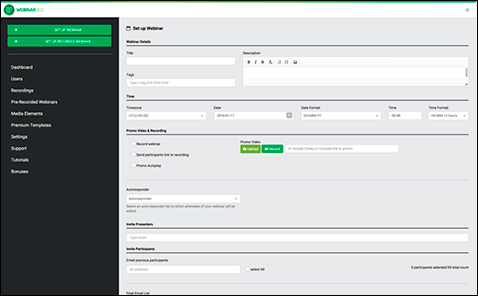 (Webinar JEO – Screenshare Mode)
This mode allows you to walk through powerpoint presentations, keynote, and slide presentations and show browser or screencast demonstrations. This mode is useful for demonstrating complex processes or helping users configure software automation.
Whiteboard Mode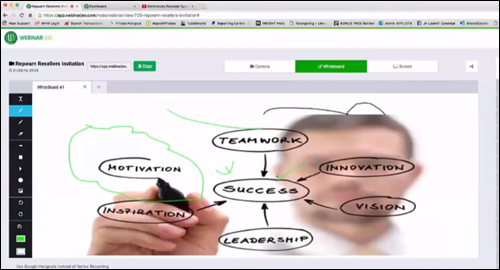 (Webinar JEO – Whiteboard Mode)
This mode lets you draw and make live annotations directly on the screen as you are presenting.
Hybrid Mode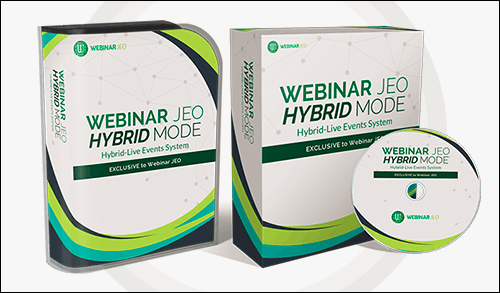 (Webinar JEO – Hybrid Mode)
Webinar JEO's hybrid mode lets you deliver structured presentations using pre-recorded elements while participating in the event and interacting with a live audience (e.g. to answer questions).
Built-In Webinar Templates
Webinar JEO includes professional templates that save you time and money creating web and mobile responsive webinar pages, registration pages, presentation pages, thank you pages, and replay pages.
You can also add promotional videos to entice more attendees and increase enrollment and registrations.
For more information, visit the Webinar JEO website.
Webinar JEO Training & Support
In addition to step-by-step guidance on using the software, users also get access to Webinar JEO's Webinar University, covering webinar-related training such as how to write sales copy to increase webinar registrations, how to drive more attendees using FaceBook and LinkedIn, how to sell high ticket affiliate products using webinars, and effective webinar closing and follow-up strategies …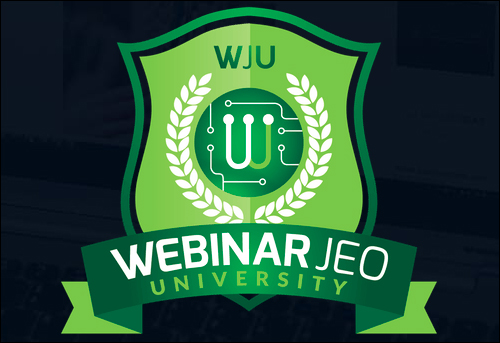 (Webinar JEO's Webinar University)
Support
Webinar JEO was developed by Walt Bayliss, a well-known and highly regarded WordPress plugin and software developer. Webinar JEO is a hosted solution, well-supported, and backed by a no-risk, 30 day, 100% refund guarantee.
During your first 30-days, you are encouraged to thoroughly test the software by creating and running as many webinars as you like, for as many attendees as you can register.
"I am deeply grateful for Walt's help. He even produced a video that answered my question perfectly." Sydney, CEO Wealthy Investor Limited
Webinar JEO can be purchased on a month-to-month basis or annually, with no lock-in contract.
Please Note: The cost to purchase Webinar JEO depends on whether there are any promotions or limited-time special offers.
Check the website for current pricing details: Webinar JEO
User Testimonials
Here are some testimonials from Webinar JEO users:
"One of the things that I love about Webinar Jeo is the pricing model. Most webinar platforms are really frustrating because as you try to scale your business they are standing there ready to take more money out of your pocket. Combine that with the fact that you get seamless streaming since it doesn't run on Hangouts which always have delays. Along with whiteboard sharing, super simple setup, and easy to use templates this is the most complete webinar platform I've seen on the market." Anuroop

"Great features, easy to navigate!" Ralph Sharp
Additional Information & Useful Tips
Turn your slide presentations and seminars into instant digital products and generate recurring sources of revenue with Webinar JEO.
The plugin automatically records your presentations, so with a little imagination and a minimum investment of time and effort on your part, you can significantly expand your range of products and increase your profitability. For example, if you are not an expert in your area of interest, you can promote webcasts featuring invited experts who will answer your questions or discuss a specific area creating thus most of the information for the presentations. This provides you with exclusive content that required no expert knowledge on your behalf to create.
Watch the video below for a walkthrough of Webinar JEO …
For more information, visit the Webinar JEO website.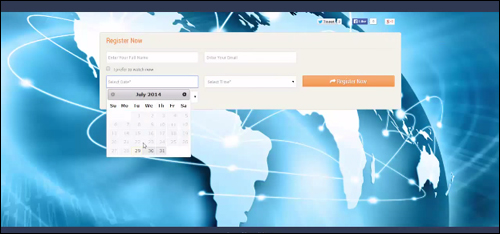 We Recommend
Webinar JEO lets you schedule online conferences and make high-quality webinars, online training, sales presentations and more without limits or restrictions on attendees, and with no long-term costs.
If you run a business or sell products or services online, or if you need to deliver assistance to remote users, manage virtual meetings, make sales presentations, etc… then we recommend using Webinar JEO. It is a cost-effective, easy to use, well-supported and feature-rich professional webinar package that can help you gain a competitive advantage, boost engagement, and increase sales conversions.
For more information, visit the website here: Webinar JEO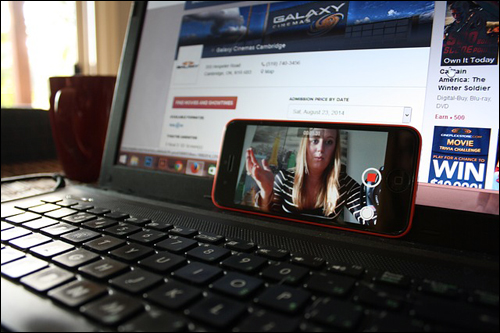 (Image Source: Pixabay)
***
"I was absolutely amazed at the scope and breadth of these tutorials! The most in-depth training I have ever received on any subject!" - Myke O'Neill, DailyGreenPost.com
***