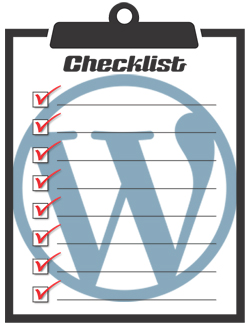 This tutorial is part of our WordPress Configuration tutorial series. In this tutorial, we provide a WordPress configuration checklist to make sure that your WordPress website or blog has been professionally set up and expertly configured.
***
WordPress Configuration Checklist
As discussed in this tutorial, installing WordPress literally takes no more than a minute or two when you know what to do. Configuring your WordPress settings can take a day or more, especially if you are following our WordPress Automated Traffic Generation Blueprint.
Why Use Our WordPress Configuration Checklist?
Our detailed step-by-step tutorials show you how to get your WordPress site expertly configured. This is important if you plan to build a successful digital presence.
Our WordPress configuration tutorials cover the WordPress setup process in great depth and show you how to set up your WordPress website or blog to help you get better search engine results, generate more traffic, convert more visitors into leads and sales, and so much more!
Whether you choose to build and configure your own WordPress site or outsource this task to web developers, it's vitally important to make sure that your website or blog has been setup correctly to provide you with the most beneficial returns and the best results for your efforts as a WordPress user.
The checklist follows the WordPress Configuration process shown below.
The WordPress Configuration Process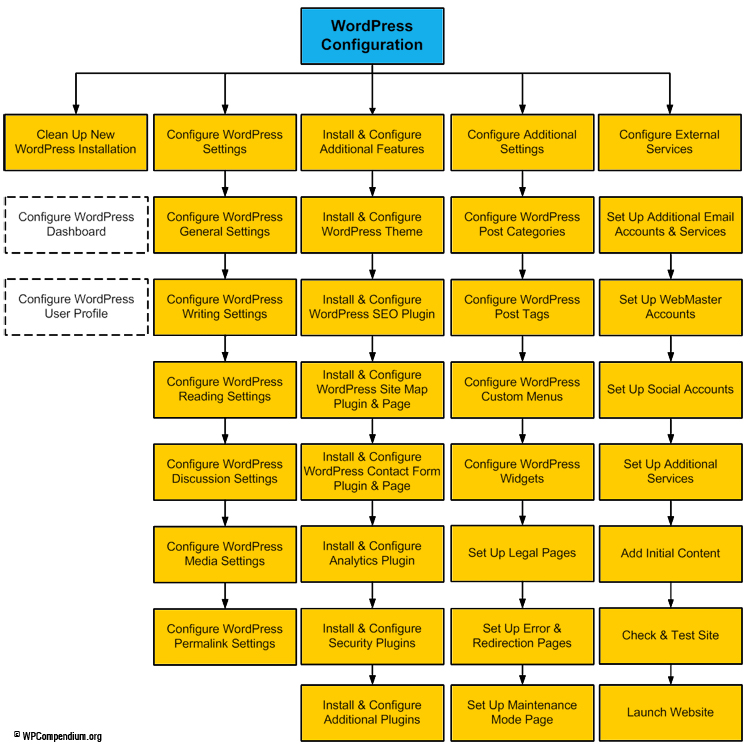 (WordPress Configuration Process. Click image to enlarge.)
WordPress Configuration Checklist
Use the checklist below to make sure that your WordPress site has been setup and configured correctly:
[table id=3 /]
Download The WordPress Configuration Checklist
Next Step
Congratulations, you have completed our WordPress configuration tutorials…your website or blog is now ready to launch!
The next step is to learn how to use WordPress.
To learn how to use WordPress, see the tutorials in the training module below: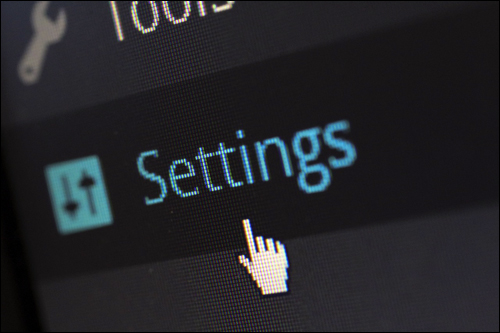 (Source: Pixabay)
***
"Your training is the best in the world! It is simple, yet detailed, direct, understandable, memorable, and complete." Andrea Adams, FinancialJourney.org