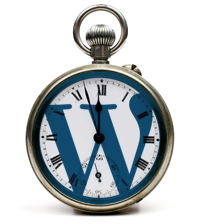 This tutorial is part of our WordPress installation tutorial series, where we show you step-by-step how to install a WordPress site or blog on your own domain name with no coding skills required.
***
In this tutorial, we provide a quick overview of the steps involved in installing and setting up a website with WordPress. This tutorial also assumes that you have no coding or web programming skills. If so, that's great! You don't need to be a coder or programmer to use WordPress (proof: this entire website was built by someone with "zero" coding skills using WordPress!)

Use this Quick WordPress Installation Guide if you have already done the following:
If you want to skip all of the above, this Quick WordPress Installation Guide will help you install and set up a website with WordPress quickly and easily.
For example, you may already have an existing website hosted on another web platform (e.g. Drupal, Joomla, etc.) and have decided to migrate over to the WordPress platform and just need an overview of the steps involved.
If you are an absolute beginner and would like comprehensive, step-by-step tutorials that take you through the entire WordPress installation process with detailed instructions and hundreds of screenshots and show you exactly what to do every step of the way, then we recommend clicking on the links throughout the content below.
You will be taken to additional tutorials in our WordPress Installation and WordPress Configuration tutorials.
No other WordPress tutorials are as comprehensive or provide the level of detail that we provide here at WPCompendium.org (and 100% free!)
Quick WordPress Installation Guide
This Quick WordPress Installation Guide is comprised of five steps: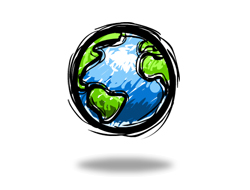 Step 1: Register A Domain Name And Set Up Web Hosting
A domain name allows you to have your own web address (e.g. "yourbusinessname.com") and a web hosting account is where you host your website files and allow users online to connect with your website.
A domain name costs around $10-$12 per year and you can get web hosting for as low as a few dollars per month. WordPress is 100% free and so are our free WordPress tutorials, so you can build your website for minimal cost and save thousands of dollars on web development costs.
We recommend installing WordPress on your own domain (learn why we recommend installing the self-hosted version of WordPress here), so the first step is to register a domain name and set up your web hosting account.
When purchasing a domain name for your WordPress site, you can use any domain registrar you like. We recommend becoming a member of WPMU DEV. Their domain names are highly affordable and their site management console allows you to do things like set up nameservers quickly and easily.
For web hosting, compare different hosting services and plans and choose the web hosting provider that best suits your needs (e.g. shared vs dedicated hosting or managed WordPress hosting) and budget.
Many web hosting services offer cPanel as a tool for managing your hosting. cPanel makes installing WordPress and managing your web hosting account easy.
If you don't know where to start, here is a list of web hosting service providers that offer reliable and affordable hosting, excellent support, and cPanel access:
A great alternative to hosting with cPanel is WPMU DEV's managed WordPress hosting.
We personally use it to host all of our websites. We have used WPMU DEV hosting for years and their 24/7 support is excellent. They will help you with anything WordPress-related. They will even migrate your existing site to their hosting and set everything up for you for free.
If you have a small website or a small budget, then check out WPMUDEV's Quantum plan.  It's a far superior way to host your website than installing it on a shared web hosting account (where many other sites share the same server).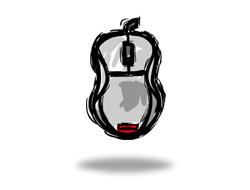 Step 2: Install WordPress Via Your Web Host
After you have set up your domain name and your web hosting account and configured your nameservers, do the following:
Log into your web hosting account and go to your cPanel control panel
Locate the "Scripts Installation" section. Inside this section, you should see a "1-click WordPress installation" button.
Configure the "1-click WordPress installation" settings using the scripts' setup wizard. You will be asked to enter details like installation directory, site title, site description, email account, etc.
Click the button to automatically install WordPress on your domain.
After a few seconds, WordPress will be installed on your domain. You can then log into your WordPress dashboard and begin configuring WordPress settings for your new website or blog.
How To Install WordPress In 60 Seconds Or Less
The video below shows how to install WordPress on a brand new domain in less than 60 seconds using a webhost with cPanel and the Scriptaculous installation script …
If your 1-click WordPress installation fails, see this tutorial to install WordPress manually.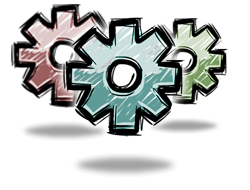 Step 3: Configure WordPress Settings
After logging into your brand-new WordPress installation, you will want to configure and tweak your settings to make your website your own.
This includes:
A WordPress website works right "out of the box" and allows you to get started immediately after installation. However, if what you are really looking for are "results" and not just a website, then the secret to success with WordPress is knowing how to expertly configure your site.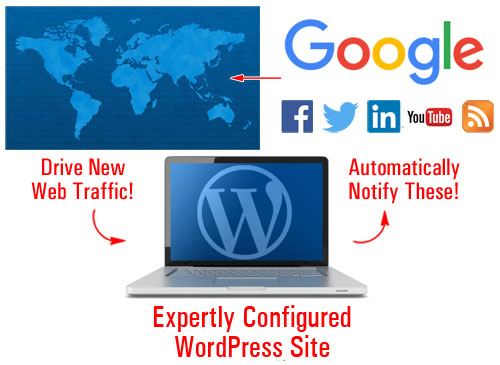 (We show you how to expertly configure your WordPress site!)
At WPCompendium.org, we have developed a number of "blueprints" that you can use to build, grow, and manage a successful digital presence on your own … all 100% free to access and use!
Here are some of the blueprints we have developed to help you grow your business online with WordPress:
WordPress Digital Business Blueprint – Use this blueprint to help you develop a cost-effective online business strategy. We provide a flowchart that shows you how to save thousands of dollars in web development costs using WordPress.
WordPress Traffic Automation Blueprint – We have documented the entire step-by-step process we use to build expertly configured WordPress sites that will instantly notify search engines and automatically begin to drive traffic to your website as soon as you publish new content. Many professional web developers will charge you hundreds to thousands of dollars to build you a website, yet they will not expertly configure your site to deliver you these results. Our tutorials show you step-by-step how to create WordPress sites that deliver instant search engine indexing and automatic traffic generation, starting from this module.
Infinite Web Content Creation – Without a content marketing strategy and great content to attract visitors to your site, your website will just float around lost in the vastness of cyberspace like a ghost ship. We have developed a comprehensive 120-part content creation email course that you can plug into (again, 100% free!) to learn how to create and publish great content that will help you gain more exposure online, drive targeted visitors to your site, build authority, reputation, and credibility for your business and put you ahead of the competition.
As well as the above blueprints, we've also designed each of our WordPress training modules and the hundreds of tutorials included in these modules to take you step-by-step through the entire process of expertly building, configuring, using, managing, and growing your website.
Start simply, expand as you need, and tweak your site as much as you want. We'll help you every step of the way.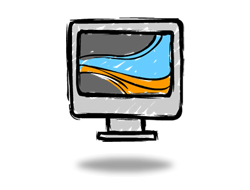 Step 4: Choose A WordPress Theme
Now that your WordPress site is installed and configured, it's time to start looking outwardly.
You want a professional-looking website that will make a great first impression on your visitors. You can easily do this using WordPress Themes.
No matter what business you're in or plan to start or what kind of website you want to build, WordPress makes available thousands of stunningly beautiful, fully responsive themes (works on all browsers and all devices) that you can easily install on your website with just one or two clicks directly from your WordPress dashboard …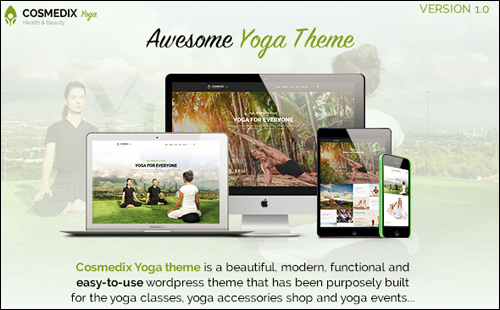 (No matter what business you're in there's a WordPress theme that's perfect for your needs!)
As mentioned in the last step, WordPress works right out of the box. This includes the default free theme that comes with every WordPress installation. In fact, WPCompendium.org is using the default WordPress installation theme right now!

We've decided to use the default WordPress theme on this site to make the point that with WordPress, you can build a digital presence without spending money on web design.
Of course, you don't need to use the default theme. There are thousands of free and premium WordPress themes available. We recommend starting with a free WordPress theme, then upgrading to a "premium" WordPress theme once things actually start happening on your website (i.e. you are getting regular visitors and have actual market data to work with).
Most free WordPress themes are good enough to use and offer the option to upgrade to a premium version to unlock additional features, and most premium WordPress themes cost between US$30 – $100 (not hundreds or thousands of dollars!)
If you need help with WordPress themes, see the tutorials below: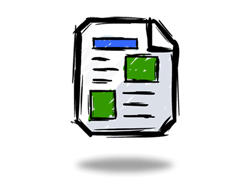 Step 5: Create Pages And Add Content
Once you have decided on a theme for your new website, all that's left is to create your web pages, add content for your visitors about your business, your products, services, etc. and launch!
The tutorials below will help you complete this step:
For a complete checklist of all the initial content you will need before launching your website and help creating pages and posts for your content, see the tutorials below:
Congratulations … Your New Website Is Ready To Launch!
Hopefully, you have found our "Quick WordPress Installation Guide" useful. Follow the steps outlined above and you will have a professional WordPress site or blog for business or personal use up and running in no time that you can manage and grow on your own … without spending hundreds or thousands of dollars hiring outside experts!
After launching your new website, feel free to come back often and go through our comprehensive library of step-by-step tutorials to learn how to use WordPress. Once you have mastered using WordPress, you will be in the driver's seat of your online business and can take your digital presence wherever you want it to go.
One More Thing …
WPCompendium.org is 100% Free! Use the tutorials yourself, or train your staff to help you manage your website and grow your business online. Even if you decide to outsource your website installation, configuration, and management to professionals, you can use the blueprints, checklists, and information on this website to make sure that the services you are paying for have been performed correctly.
If you have found this guide useful, please feel free to share WPCompendium.org with other businesses and online users.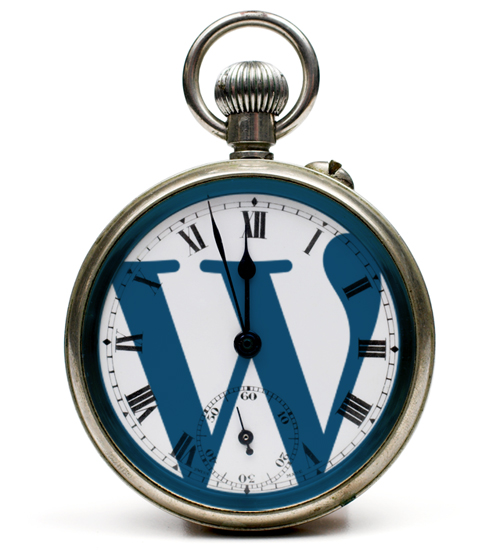 ***
"I love the way your email series "Infinite Web Content Creation Training Series" is documented and presented. It is very absorbing and captivating. The links and tutorials are interesting and educational. This has motivated me to rewrite my content following the concepts I am learning from the email series." - Mani Raju, www.fortuneinewaste.com
***